Cigarette Smoking Argumentative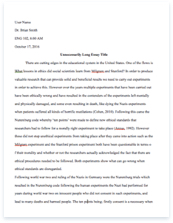 The whole doc is available only for registered users
Pages: 2
Word count: 363
Category: Smoking
A limited time offer! Get a custom sample essay written according to your requirements urgent 3h delivery guaranteed
Order Now
            The first time I had a cigarette I was with friends at a small party after a concert. Everyone at the party was sociably drinking (wine) and many were smoking.  I had had many opportunities before, some when I was very young, but this time I decided to try it. I guess it was partially curiosity (my parents smoke), partially peer pressure, and partially a bit  of lack of inhibition.  In any case a friend offered a cigarette and I tried it.  I did not feel any harsh effects at the time.  I had several cigarettes during the evening, and did not feel a headache, nausea, or other bad effect.  I guess the effect of the nicotine was slight as well, as I did not experience any "high" either.
            I did not smoke regularly for some time. I limited my smoking to home, as I did not have to purchase cigarettes.  It became usual for me to smoke after meals and I enjoy smoking when I am drinking coffee.  I do not smoke a great deal; a pack of cigarettes will last me for three or four days.  I find it relaxing, and have not had any real desire to quit.
            If I am in a no-smoking environment like a movie or restaurant, I do not have a problem with not smoking, and I do not "crave" a cigarette the minute I can smoke. I am also very mindful that many people find it a very bad, unhealthy habit. I respect their right for clean air, as frankly a smoke-filled room bothers me as well. I also notice that if I smoke a lot—if I am studying for example—I will usually start to get a headache and then I will stop or decrease my smoking.  I am physically fit and very active; if and when cigarette smoking starts to have an effect on my activities I will know it is time to quit. Because of the small amount I smoke, and the fact I can go sometime without and still not "crave" a cigarette, I do not believe it will be difficult to quit.
Related Topics