Chipotle Mexican Grill Strategy Improvements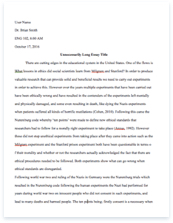 The whole doc is available only for registered users
A limited time offer! Get a custom sample essay written according to your requirements urgent 3h delivery guaranteed
Order Now
The fast-casual dining industry has expanded within recent years, but one sub-segment set for the largest growth is the fast-casual Mexican dining niche (LaVecchia, 2003). More recently, top competitors such as Chipotle Mexican Grill, Moe's Southwest Grill, Taco Bell and Qdoba have invested valuable resources in separating themselves from their quick serve competitors. All of these companies present specific strategic strengths. However, the one factor they all have in common is the goal of being able to serve their customers quality food in a significantly reduce amount of time. Case Analysis
Chipotle Mexican Grill's strategy is to change the way people evaluate and consume fast food. This is accomplished by using high quality and organic ingredients (based on local availability), having open floor plans to include the kitchen, and serving customers quickly. Moe's Southwest Grill's strategy for growth is to divide the nation into separate tiers, and evaluate just how much growth they can pursue (Cebrzynski, 2008). Moe's uses techniques such as promotional items, and rewards cards to launch the franchise. Taco Bell's focus is menu expansion by changing the menu often. According to Hammer (2012) Taco Bell CEO Greg Creed stated, "Our customers told us they want a more relevant Taco Bell, and we've taken numerous steps focusing on our food and improving the customer experience." Qdoba has their strategy set to become the most successful Mexican fast casual restaurant (Cavanaugh, 2002).
They follow very closely to Chipotle in their operations. Out of all these competitors, Chipotle's strategy has proven to be a winner as it has allowed Chipotle to remain a top competitor and industry leader in the fast-casual marketplace. Their organic products have allowed them to stay on top of changes in America's new healthy diets. The open floor plan has reduced the amount of time it takes to prepare meals, therefore, increasing the throughput to 300 customers per hour (Thomas, 2012). Lastly, by keeping all of their locations company-owned, they have been able to operate debt-free (Thomas, 2012). Table 1 – Competitors and Strengths
Competitor
Strengths
Moe's Southwest Grill
Promotions/Offerings, more customizable options, dessert
Taco Bell
Large menu selection, low prices, longer hours
Q'doba
Large menu selection, rewards cards, breakfast
Table 1 contains a list of all the strengths for each of Chipotle's top competitors. Even though Chipotle has a winning strategy there are additional recommendations that can be given for them to launch their company further. The first recommendation would be to have more promotions, discounts and rewards cards. This would not only allow for more new and repeat customers into their locations, but would also help in getting Chipotle's name more recognizable. This would work especially well in college towns and heavily populated areas. The second recommendation would be to increase the amount of toppings available making their foods more customizable. Additional topping options that should be included are tomatoes, jalapenos, brown rice, mushrooms and black olives which will extend the variety of combinations they can offer. Due to the fact Chipotle obtains most of its foods from organic wholesalers they could work with these wholesalers to obtain these additional items when feasible.
Third, expanding their menu to include additional options with ingredients they already have would make them more appealing. Such menu additions can be things like quesadillas and nachos. All of the fillings and equipment to make these options are in the restaurants. The only thing that would be an added cost would be the chips for the nachos. These recommendations will allow Chipotle to expand their strategic advantage and edge out their fierce competition. Some objectives in launching these changes are implementing trial runs for certain demographics and additional advertising. The key to Chipotle being able to implement all the recommendations is to test them on a smaller scale. Trail runs of new menu items can be done by evaluating certain regions (such as college towns and highly populated cities) and testing the new items for a period of 3-6 months to evaluate customer response. Promoting discount and reward cards not only help advertise the business but also bring in additional revenue. The discount cards and promotions can help increase revenue in areas where sales are struggling. The projected performance targets overall are to increase revenue and throughput while keeping costs down. Table 2 – Five Forces Competitive Model
Force
Strength
Suppliers of Raw Materials
Strong
Rivalry Among Competing Sellers
Strong
Firms in Other Industries Offering Substitutes
Moderate
Potential for New Entrants
Weak to Moderate
Bargaining Power of Buyers
Weak
All of these forces play a role in Chipotle's profit strategy. The highest potential to make a profit comes from the bargaining power of buyers, the potential for new entrants and firms in other industries offering substitute products. The buyer bargaining power is weak due to such a focused market offering. Chipotle can increase revenue by continuing to stay with organic food offerings. They should look into other organic food suppliers to be sure they can offer organic food constantly. Customers that continue to come back know Chipotle serves "Food with Integrity." Initially, profits may go down to the increased cost of purchasing more organic food products but these costs can be passed onto menu prices. Since they are the only Mexican fast-casual restaurant to offer this higher quality organic food they will be able to retain majority of their customers.
The potential for new entrants is a weak to moderate force against Chipotle. The ability for a new company to enter the market may not be easy due to the volatility to launch a profitable business in the current market. However, the fact that fast-casual dining is increasing does make this a moderate force to watch out for. Finally, firms in other industries are starting to offer menu items similar to Chipotle. Restaurants like Chile's and Applebee's offer quesadillas and rice bowls. A recommendation for Chipotle on both of these factors would be to make their brand more recognizable. This can be achieved with more promotional offering and increased advertising. The greater the market share they can capture the greater the revenues they would be able receive and invest in other areas. Conclusion
Overall, Chipotle Mexican Grill has a good strategy in place, but they will need to make continued advances to stay ahead of their competitors. Promotions, rewards cards, increasing suppliers and menu offerings are strong components for improving their strategy. Most of these strategies are already implemented within the top competitors so Chipotle will have to balance between offering the best possible value for the customer, while still increasing profit and revenue. These changes will also help combat against the driving forces in the fast-casual industry and will help in increasing profit and revenue.
References
(2011). Moe's Southwest Grill. Retrieved from http://www.moes.com/ (2013). Chipotle Mexican Grill. Retrieved from http://www.chipotle.com/en-us/Default.aspx (2014). Qdoba Mexican Grill. Retrieved from http://www.qdoba.com/ Cavanaugh, B. B. (2002). Qdoba Mexican Grill. Nation's Restaurant News, 36(4), p168. http://db24.linccweb.org/login?url=http://search.ebscohost.com/login.aspx?direct=true&db=bth&AN=6011931&site=ehost-live Cebrzynski, G. (2008). Upstart Concepts Conquer New Markets With Caution. Nation's Restaurant News, 42(37), p4. http://ehis.ebscohost.com.db24.linccweb.org/ehost/ detail?vid=5&sid=b9091c2a-8dff-405b-8a53-03a90b056a86%40sessionmgr111&hid= 105&bdata=JnNpdGU9ZWhvc3QtbGl2ZQ%3d%3d#db=bft&AN=510863737 Hammer, M.
Related Topics