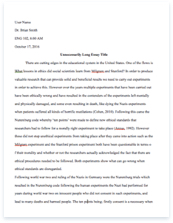 The whole doc is available only for registered users
A limited time offer! Get a custom sample essay written according to your requirements urgent 3h delivery guaranteed
Order Now
1 Chick-fil-A follows a very creative marketing strategy. Chick-fil-A uses the 4P (Product, Price, Place, and Promotion) as many businesses commonly for recipe for success. Furthermore, Chick-fil-A uses two additional "P" for marketing strategy planning process. That is "Purpose" and "People." Chick-fil-A's purpose guides the company strategy planning process and Chick-fil-A's people are key to implementing its strategy. Here is the marketing analysis of Chick-fil-A.
1. Product- The essential is the Product of sell.
The foundation of the Chick-fil-A's brand is the fact that they make their foods fresh. To satisfy the customers, they make foods on a daily basis. They literally make foods every few minutes to speedily offer fresh foods to the customers. They believe that they can better satisfy their customers if they serve fresher, high-quality products. Customers can select their best choices from the menu to satisfy themselves while they can attain their nutritional goal. 2. Price- The price of the menu is not so cheap.
The high price can not necessarily an entire disadvantage. The higher prices lead to better employees, services, food qualities. In fact, Chick-fil-A business is constantly expanding. This fact indicates that customers readily pay for worthwhile items. The high price does not affect the loss of customers. Rather, Chick-fil-A can obtain loyal customers. 3. Place- Chick-fil-A restaurants are everywhere.
Over 1,850 Chick-fil-A restaurants in 40 states. The restaurants can even be found at universities, hospitals, and airports through licensing agreements. The restaurants will expand more and more from now on. 4. Promotion- Chick-fil-A promotion strategy is outstanding. For example, "Eat More Chikin" is the most popular advertising slogan which was presented by Richard Group. According to Chick-fil-A's advertising strategies, the cows have united in an effort to reduce the amount of beef which is eaten. The cow is their mascot and corporate personality. The personalized cows encourage us to eat more chicken on print ads, billboards and TV commercials. Psychologically, people will feel sorry for the "Cows" who are imploring us not to eat them, but rather to eat chicken instead. The Cows are so adorable and they make some English mistakes. People know that Cows never write such words but people can imagine the feelings of the Cows and feel some sort of superiority towards them. Because of this unique promotion strategy, Chick-fil-A can stand out among many quick service restaurants. 5. Purpose- To glorify God
Chick-fil-A's mission statement is simple but strong: "To glorify God by being a faithful steward of all that is entrusted to us. To have a positive influence on all who come in contact with Chick-fil-A."
To achieve this purpose, Chick-fil-A founded many programs. For example, some program is implemented to support futuristic students who will support their community. Another core program is to impact young people and families through experiences that enhance their Christian faith, character and relationships.
I this sense, Chick-fil-A follows a Macro-marketing. The definition of Marco-marketing is described as follows in the textbook.
6. People- Friendly
Chick-fil-A train to be friendly due to the outstanding service training. The workers can learn great customer services.
Chick-fil-A has very innovative marketing strategy in order to compete with the world-famous quick service restaurants such as McDonald's, Burger King, and KFC. Chick-fil-A's unique position in the market is to focus on chicken-based foods. Their slogan " We didn't invent the Chicken, just Chicken Sandwich" communicates the uniqueness of the company. This strategy has lead to a competitive advantage. Furthermore, Chick-fil-A doesn't decrease the quality of the foods. They never offer discounts or limited-time offers. The emphasis of Chick-fil-A's marketing strategy is brand awareness. Customers acknowledge that Chick-fil-A provides higher quality meals than other quick service restaurants. Chick-fil-A has the annual "Cow Appreciation Day." This event offers free mal to any guest who visits the restaurant fully dressed as a cow. Chick-fil-Aalso has creative advertisement ads, promotion videos, and websites with full of consumer's stories related to Chick-fil-A. In this way, Chick-fil-A attracts people's attention not only the quality of the foods they serve but also the ways they entertain us.
Sunday closing is a competitive advantage for Chick-fil-A.
Truett Cathy, founder and CEO of Chick-fil-A, believes that being closed on Sunday says two important things to people: One, that there must be something special about the way Chick-fil-A people view their spiritual life and, two, that there must be something special about how Chick-fil-A feels about its people.
Cathy believes that by giving employees Sunday off as a day for family, worship, fellowship. or rest, the company attracts quality people. Chick-fil-A has the opportunity to attract individuals who want to be associated with an organization with a values-based vision, is purpose-driven and that truly values a balance between work and family.
I believe it is worthwhile to consider closing on Sunday for other retailers. To consider the Closed-on-Sunday policy is a good chance for other retailers to reflect on their productivity and their corporate purpose. In today's business world, the Closed-on-Sunday policy may seem to be a costly business decision. To cut the operating hours does not necessarily mean the decrease of the profits. As Chick-fil-A company sales figures have consistently proven, Chick-fil-A restaurants often generate more business per square foot in six days than many other quick-service restaurants produce in seven. * Chick-fil-A generated more than $2.96 billion dollars in sales in 2008, and the chain has enjoyed sales gains for 41 consecutive years (every year since the first Chick-fil-A restaurant opened in 1967).
We tend to consider that we have to increase our working hours to be successful in business. However, this can not be true. We need to consider how to enhance our productivity. For example, my friend who works in Google told me that working at Google in Tokyo is so hard. She said that she feels she could enhance her productivity in her work when she was working at Google in Silicon Valley. The workers in the U.S. focus on the efficiency. In order to go back home at around 5pm, they work very enthusiastically. However, the workers in Tokyo focus on the time they work for a long time. She felt that her work in Tokyo is so tiring. She also confessed that her overall productivity decreased.
I believe their success stems from the fact that they have a certain corporate purpose. The corporate purpose is as follows. "To glorify God by being a faithful steward to all that is entrusted to us.To have a positive influence on all who come in contact with Chick-fil-A." Because of this firm corporate purpose, the employees work enthusiastically. As a result, customers will feel at home in the Chick-fil-A restaurants.
An implication is that purpose is more important than anything else. Those who work with a solid purpose contributes to the organization tremendously. For example, I have been working in a religious industry for seven years. I realized that the people who work so hard are the most religious workers. They are ready to work for the organization even if they will not be paid because of their work.
Related Topics