Characteristic of organizational life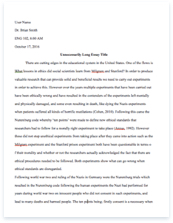 The whole doc is available only for registered users
A limited time offer! Get a custom sample essay written according to your requirements urgent 3h delivery guaranteed
Order Now
Over the last few years, team works have become a common and increasing characteristic of organizational life. Organizational successes, gains in productivity, quality and profitability are all attributed to team working. There are a number of factors which contribute to the performance of teams; for instance, the organizational structure within which the team works, the type of task to be accomplished, resources available and the characteristic of the team and the team members. These organizational structures in the teams were identified by many people among them was Meredith Belbin.
Meredith Belbin, an UK based scholar in the field of management, applied the notion of behavioral roles to teams and identified nine sets of `team roles'. His concept of team roles was based on a study of successful and unsuccessful teams competing in business games. The Belbin team role theory was developed through a number of years at Henley Management College and is based on empirical observations on team behavior. The developers found that there were a number of different functions that had to be taken care of in order to have a successfully working team.
His theory includes the concepts of how team roles and management can improve their performances. The surprising discovery was the great importance of functions that were not strictly connected to the task to be carried out. The different functions to be taken care of in a group are all of equal importance even though some are social and communicative while others are more technical and academic. The Belbin theory have operationalized these insights in a theory of nine team roles. At first Meredith Belbin identified eight roles and the ninth role was added later.
These roles are coordinator, shaper, resource investigator, plant, monitor-evaluator, implementer, team builder, completer-finisher and specialist. Belbin argued that a well-functioning team would need all these roles to be covered. Team role is defined as the tendency to behave, contribute and interrelate in a particular way. According to the Belbin approach most people have between two and four natural roles and in teamwork in practice each person often covers several roles (as teams seldom have exactly nine members).
But now days team works have become more and more complex. In today's world people find it very difficult to interact with other people. Recently, I had to give a presentation about a theorist in class along with my fellow students. The class was divided into groups. I was a part of a four-people team and the fifth member was added later. No one in the team knew each other so at first it became a little awkward. After some time at our teacher's instructions we exchanged our contact details. No one tried to interact because everyone was busy on their mobile phones.
On the first day, the group was actively chatting and we divided our work equally so no one was burdened. So now we all have our individual topic to work with. Now everyone was busy doing their part of the assignment. In between two of us messaged in the group to hold a meeting in order to discuss the assignment more properly but no one was replying. Other members of the group were ignoring the messages. The most important problem during this time was than no one was communicating properly.
Days passed but we could not arrange a single meeting. Two days before the presentation, one of us again proposed to meet but that also failed. The day of the presentation came and we had to give presentation in our class. Out of five only two members came to the class to attend the presentation. So basically, we didn't give our presentation that day because it was not ready. A person cannot only be measured by their team-related behaviors. There are several other factors that are a part of a person's makeup, including personality.
The Belbin Assessment is not a psychological instrument, and therefore does not measure personality attributes. When Belbin theory made his theory the use of mobile was not so common so people had less distractions. On the other hand, the main problem was that the teacher divided the class randomly without knowing everyone strengths and weaknesses. Different people have different approach towards a certain goal. We were a team but what is the use of it if we are not interacting with each other.
Some of us were not serious about the group presentation because there are different types of people for example the one who want to become the best or the one who only purpose is the somehow pass. If a team members will not interact with each other how will they have a common goal. On the other hand, a Belbin team role is not a definition or judgment of how a person is, but only a characterization of how the person acts in a given group. The most important problem is that teamwork processes are much more complex than they seem, the team members often misjudge and misunderstand each other.
This leads to conflicts and collaboration problems. However, Belbin can be used to find clusters of behaviors (which form the Belbin Team Roles), which if effectively deployed in a team will result in improvements in team performance. If you need to make an important decision in your organization, it is crucial to use other decision-making factors along with Belbin. The personal style and personalities of each member in a group may be influence their team effectiveness. Individuals will tend to play an important role in a group and depend on their personality and working group style.
To improve a team and effectiveness in project or working, each team member need to understand the role of every member in a group. In my conclusions, according to my group experience, I could not see even a slightest concept that I could relate to Belbin's theory and we didn't communicate or work as a team. This differs from the way that we did it as we had our own individual assigned areas of the project and it wasn't looked over by anyone with expertise. Although our project was small, we were not able to complete it in time.
References:
https://parsonscollegemuseum.com/free-essays/belbin-framework/ assessed on 3:29 on 30th November
https://upcommons.upc.edu/bitstream/handle/2099/7810/ale09-paper34.pdf assessed on 1:00 on 27th November
http://www.belbin.com/media/1159/belbin-howtousebelbinreports-toformateam-apr2013.pdf
Related Topics