Chanel and Pricing Strategies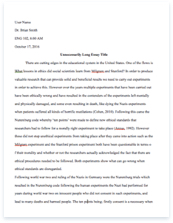 The whole doc is available only for registered users
A limited time offer! Get a custom sample essay written according to your requirements urgent 3h delivery guaranteed
Order Now
Pricing Strategy
Determining the right price is just one aspect of effective pricing. In order to implement a successful launch, analysis needs to be completed on the market share, demographics, sector and affordability. Any product will undergo competitive pressure sooner or later in the life cycle. Risk analysis should be done and mitigated before a product being launched in domestic or international market. Forecast for the demand is another key factor to be considered before making any pricing decisions. Pricing objectives are based on increasing the market share, reducing the cost, increase the profit margin, and high quality. Pricing strategies are similar to one being followed McDonald's. Pricing can be decided based on product lines such as value meal, promotional pricing such as two apple pie for $1, penetration pricing to capture the market, and value pricing to support the recession and increased competition such as dollar menus. For a global market, pricing strategies are difficult to standardize because of foreign exchange rates, local labor market, transportation costs, tax rules, foreign policy and contractual agreements such as franchising, foreign licensing and subcontracting.
Company should adapt to local markets and change when conditions change. Burger King will decide the price in foreign market based on the location and income distribution. Goal is initially to attract middle and upper class citizens by undervalue the price less than to the price setup in U.S. Company is moving toward value-based pricing while struggling with very challenging pricing circumstances. This process is difficult to manage and execute a value-based pricing strategy. Being a new product globally, company need to establish the most favorable introductory price. Pricing research is in progress to study using proprietary methods to determine the consumer's perception of value. Though the sandwich is going to be the healthiest around with a wonderful taste, people may begin to believe that they are worth the additional buck or two. The selection of an appropriate channel strategy for both your domestic and international markets, as well as a justification for this selection.
Justification
The international market may offer Burger King the opportunity to expand the Flame Broiled South Beach Burger. Canada is the international market of choice. Canada is a neighboring country who is experiencing similar health issues as the United States. Many Americans and Canadians travel to each others country frequently to dine and find entertainment. Burger King could offer the South Beach Burger to both countries and gain good reviews. Burger King also has an established presence in Canada. Childhood obesity is a concern in Canada. Americans carry the same concern. The health committee proposed Canadians take up a national challenge to halt a 30-year rise in overweight children in just three years (The Gazette (Montreal), 2007). Burger King can be part of the plan, by offering healthier choices. Children frequent Burger King and other fast food establishments. Younger children are brought to fast food restaurants by parents who may benefit from a healthier menu choice.
The western diet is considered to cause more heart disease than a diet in fruits and vegetables (WebMD, 2009). The western diet has crossed into global waters. "The INTERHEART study, funded by the Canadian Institutes of Health Research, shows that the risk of heart attack crosses geographic boundaries and correlates strongly to the so-called Western diet that favors salty snacks and fried foods, and to a lesser extent, meat" (Edgar, 2008). A diet of meat may not go away. Burger King can introduce a healthier alternative and perhaps impact a decrease in heart disease. Burger King has a competitor who offers healthier choices and has a presence in Canada. Burger King can position the company to expand market share and stay globally completive. Keeping up with trends can help Burger King move to the next level.
References
Canada.com, Child obesity an epidemic in Canada, by the Gazette (Montreal), March 28,
2007 Retrieved July30, 2009 http://www.canada.com/montrealgazette
/story.html?id=150adf76-6487-4779- abb9-e7d527a14f63&k=8614
Edgar, Julie. (2008). 'Western' Diet Is a Global Heart Risk. WebMD Health News, (), .
Related Topics