Case Analysis-The Coach Who Got Poached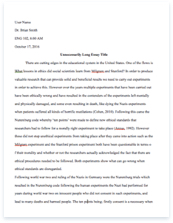 The whole doc is available only for registered users
A limited time offer! Get a custom sample essay written according to your requirements urgent 3h delivery guaranteed
Order Now
The case's context is set in a fictional company called Compunext. More specifically, it's about one division-Industrial Products Division. After Stan Simpson, who was the VP of sales in this division, accepted the offer to transit to another division, division president Jared Gordan found that it was the ninth person to leave, and he must do something to change this situation. Afterwards, he angrily approached Hank Dodge, who is the president of the division Stan was going to go to. Then, as the last straw, he had a conversation with Compunext's VP of human resources, Sue Patel, to seek solutions. Jared Gordan was an outstanding manager. It was him who introduced and developed many talents, thereby improving the division's performance greatly. However, it was also him who watched as they were stolen away. If the staff in his division keeps leaving like now, it will be a bad influence in the employees' morale and will be fairly hard for Jared to run a division well. The biggest problem here is the immature of talent development and management system in Compunext.
Despite the fact that it's part of the president's responsibility to hire and develop talents in his own division, the introduction and management of employees are primarily HR's responsibility. In this case, it seems that Compunext's overall management of talents is not advanced and mature enough. Except Jared, other managers show less consciousness and capability of developing talents. Also, there is a lack of overall policy limiting internal and external transfers. It not only the problem involved HR, but also the issue that the whole company should consider. It's not wise enough to let one division president to be"a backdoor training facility for corporate"1. As a consequence, it's likely that the permanent employees Jared developed are stolen from either other divisions or other companies. Aside from the problem of HR, the comparative small size of Jared's division compared with other divisions is also a problem. No matter what incentives or stimulus Jared will offer to his employees, as long as the Industrial Products Division is small, talents have a willing to jump out."Good people aren't just after the money.
They look at the intangibles as well, and their chances for promotion"2. Small positions and divisions can't keep talents staying long. As soon as the opportunity approaches to them, they will leave. The only way to settle this problem is to enlarge the division. Nevertheless, the importance of one division sometimes isn't decided by division presidents, but is by CEO instead. To change this situation, Jared should first talk to Sue about the improvement of the employee-management system, or if necessary, bring this up to the corporate managers. Stress the importance of overall talents management to the board, especially the harm of stolen from other companies, is a possible choice. Also, let the HR do most employee hiring and development work, meanwhile promoting and expanding his division. In sum, the problem of this case is disorder of human resource management, and it reflects on one division of this corporate. To talk to the HR or the board to improve the management of talents and expand Industrial Products Division are solutions to the problems.
Assessment of my Writing
The logic of my report seems not clear enough, and I should put more analysis on solutions rather than diagnosis of the problems. Also, the first paragraph seems a little bit long. What' more, I should quote and use more examples and ideas in case.
Related Topics