Case Analysis on From "Muddling Through" to Making Millions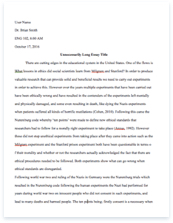 The whole doc is available only for registered users
A limited time offer! Get a custom sample essay written according to your requirements urgent 3h delivery guaranteed
Order Now
Rabi Kiran Adhikari, EMBA, Third Semester, ACE
Case Analysis on From "Muddling Through" to Making Millions
1. Restate the important facts mentioned in this case
A change process is a challenging deal of work which requires the continuous effort, time and commitment. The process can be facilitated by internal or external member of the organization but the external seems more effective in more example. The Change process is not run by the consultant but it has to come from the felt need of the organizational members. In this case we find the problems in strategic plan and they made an extensive talk to solve through the strategic planning meeting. they have allocated time for that. and based on the agreed conversation they have hired the external consultant to facilitate the process.
2. Based on the analysis that you have done, draw inferences from the facts. Top management commitment and support from the mid and low lever is instrumental in dealing the problem. Here in the case , the external consultation will play the major role in clarifying the issues in between. so I have also highlighted the importance of the external consultant. It gives a way of talk time, a time to show your behavior, show your commitment and revitalize the importance of each and every one. Strategic planning process is a good initiative that has given them the opportunity to reframing their organization by their participation which will multiple effect in achieving sustainable results.
3. State the problem(s) or issues of this case
I am confuse that are all the organizational member are happily committed for work after the strategic planning process or not Is there chance of the sustainable utilization of the agreed strategy or not, who will take care of its implementation? who lead the implementation process? Did they work out on improving the motivational level and behavioral therapy of staff who really need it, if so how does it impact the new environment ? Did they able to manage the organizational structure properly, if so how they ensure the team work within the structure. 4. Based on the problem(s) identification, develop alternate solutions and then state the consequences of each. Planning to develop organization as a system approach
Development of revise JD for each member and their relation either formal or informal Team building workshop to enable the working together environment Development of compliance management cell Focal person for networking with staff association
Different training for personality development
5. Finally determine and support a course of action with rationale.
Even though they have not gone through real OD process, they can in some time go through OD process which might give them the road map
Document the problem and supporting behaviors for future reference
Related Topics