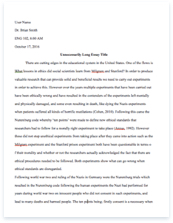 The whole doc is available only for registered users
A limited time offer! Get a custom sample essay written according to your requirements urgent 3h delivery guaranteed
Order Now
I. Birth
Carmen Guerrero Nakpil is one of the most preeminent writers of the Philippines. She was born on 19 July 1922 in Ermita, Manila, in what then the epicenter of the Hispano-Filipino community. Her parents were Doctor Alfredo Leon Guerrero and Filomena Francisco, the first Filipino pharmacist. She was born into a distinguished family. Her brother Leon Maria Guerrero was an essayist and diplomat. Her father's only sibling was the Bishop of Lingayen Cesar Ma. Guerrero. Other uncles were noted physicians Luis Ma. Guerrero and Manuel S. Guerrero and poet Fernando Maria Guerrero. Her cousins were Wilfrido Maria Guerrero, the playwright and the poets Nilda Guerrero-Barranco and Evangelina Guerrero-Zacarias. Grandfather Leon Ma. Guerrero was a pharmacist-botanist who was a member of the cabinet of the First Philippine Republic (under President Aguinaldo). Lorenzo Guerrero, the painter and mentor of Juan Luna was her paternal granduncle and firebrand and playwrite Gabriel Beato Francisco, her maternal grandfather.
II. Education
She took up her undergraduate studies at St. Theresa's College (STC), where she edited the campus paper, The Orion. She taught journalism at STC and then went into journalism. She was a columnist of Manila Chronicle, Sunday Times Magazine, Evening News Saturday Magazine, Weekly Women's Magazine, and Malaya. She was appointed chairwoman of the National Historical Commission and the cultural committee of the Philippine commission for UNESCO. In 1983-1986 she worked as a representative elected by the UNESCO General Assembly in Paris. In 1984-1986 she was managing director of the Technology and Livelihood Resource Center.
III. Married Life
Carmen married Lt. Ismael Cruz who is a grandson of Maria Rizal, the sister of Jose Rizal. Gemma Cruz, the beauty queen and writer, was their daughter. Carmen was widowed in World War II. She re-married thereafter Harvard-trained, modernist architect Angel E. Nakpil with whom she had three children. These are Ramon G. Nakpil, Lizza G. Nakpil, and Luis G. Nakpil. IV. Achievement
Among her publications are: Woman Enough and Other Essays, 1963; Question of Identity, 1973; The Philippines and the Filipino, 1977; The Philippines: The Land of the People, 1989; and a novel, The Rice Conspiracy, 1990. She received the Gawad Pambansang Alagad ni Balagtas Award for English fiction in 1988 from the Unyon ng mga Manunulat sa Pilipinas (UMPIL) and the Southeast Asian Writers (SEAWRITE) Award in 1990. That same year her book "The Philippines: The Land and the People" was given the National Book Award for anthology from the Manila Critics Circle. On July 7, 2005 she was conferred by PresidentGloria Macapagal Arroyo with a Lifetime Achievement Award for her outstanding achivement in history. In January 2007 she published her autobiography "Myself, Elsewhere," an intimate retelling of the 1920s and 30s when the new American culture collided with the old Spanish past.
Related Topics