Carlos Garcia Administration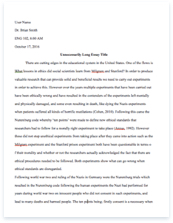 The whole doc is available only for registered users
A limited time offer! Get a custom sample essay written according to your requirements urgent 3h delivery guaranteed
Order Now
Garcia was the 4th president of the Republic of the Philippines. * García was born in Talibon, Bohol, to Policronio García and Ambrosia Polistico.' * He was known as the "Prince of Visayan Poets" and the "Bard from Bohol". * He was appointed Secretary of Foreign Affairs by President Ramón Magsaysay, for four years concurrently serving as vice president. PRESIDENCY (1957-1961)
* At the time of the sudden death of President Ramon Magsaysay, Vice President and Foreign Affairs Secretary Carlos P. García completed Magsaysay's unexpired term for 8 months and won the Presidential election on November 1957 over Jose Yulo. Chief Justice Ricardo Paras of the Supreme Court was at hand to administer Garcia's oath of office. * He signed a bill outlawing the Communist Party of the Philippines (which aims to overthrow the Philippine government through armed revolution with its direct leadership over the NPA and NDF), the Republic Act 1700 on June 19, 1957. * Filipino First Policy. This policy heavily favored Filipino businessmen over foreign investors. The important objective was to make the Filipinos first and supreme in the national economic household of the Philippines. This also aimed at encouraging the people to patronize Philippine-made products and promoting Filipino labor. * Austerity Program. He defined it as "temperate spending".
The program aims to complete economic freedom and to no longer tolerate the dominance of foreign interests (especially American) in the national economy. He promised to shake off "the yoke of alien domination in business, trade, commerce and industry." * Bohlen–Serrano Agreement. It shortened the lease of the US Bases from 99 years to 25 years and made it renewable after every five years. * Garcia was also credited with his role in reviving Filipino cultural arts through encouraging Filipino historians to pursue intensive researches in the Phil. arts. * He urged the Filipinos to live a simple life, away with luxurious lifestyles by emphasizing the values of wise spending, industry, thrift, trustworthiness, integrity and honesty. * He strengthened people's faith and confidence in the democratic process of the government. * He achieved a balanced economy by providing equal impetus to agriculture and industry. * He promoted social justice and general welfare of people, especially the masses. Issues
* Garcia was accused of corruption just like other presidents. Among the most vocal critic of CPG was Rep Eulogio "Amang" Rodriguez. It was him who accused Garcia of having built a magnificent mansion in Tagbilaran. * He was accused of graft and corruption that led to his defeat from Diosdado Macapagal.
Related Topics