Was Cardinal Wolsey's Domestic Policies Successful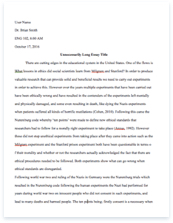 The whole doc is available only for registered users
Pages: 5
Word count: 1049
Category: Success
A limited time offer! Get a custom sample essay written according to your requirements urgent 3h delivery guaranteed
Order Now
When looked up the definition for successful is: 1) Having succeeded in ones endeavours, 2) marked by favourable outcome, 3) having obtained wealth or eminence. For this to apply to domestic policy then the points made above would have to apply to the whole country which they do not. It is easy to claim that Wolsey did all that he did for his own gain more than anything else but there are always different reasons for a person's actions. Wolsey's aims within his domestic policy were: to serve the king, discredit his opponents, apply humanist ideals, to fund the Kings policies and raise the standards of England.
Wolsey was a very hard worker and served the king well but he was not completely successful because in 1529 he was stripped of all his positions, wealth and property, for failing to get Henry an annulment from his marriage to Katherine. He had practically ruled the country for the king for 14 years acting as an alter rex by doing as the king wanted and getting his many rewards for it. Many would say that Wolsey on kept the country running smoothly so that he would look good to the king and gain more power rather than doing it for the good of the country.
It can be seen that Wolsey used his power and domestic policies to discredit his opponents. Wolsey's position in power relied solely on maintaining good relations with Henry so he had to make sure that no-one else got too close to the king and steal Wolsey's influence. He was suspicious of the minions at court and attempted many times to disperse them and keep them away from the king. Also he used the Star Chamber, part of his reform of the legal system in Britain, to get revenge on the other noblemen at court.
He put forward the humanist principles that all crimes should be punished regardless of rank or wealth. This made him popular with the peasants who were allowed to put in complaints about people. A good example of Wolsey abusing his power was with the case against Henry Standish. Wolsey was getting revenge for a legak argument that had happened between them previously, which Wolsey had lost. Another example is with the fight against closure. Wolsey only fought against it because he knew that if enclosure was stopped then his rich enemies at court would loose money.
This shows that Wolsey used his power and domestic policies as a way to get what he wanted and look after his own position and favour with the king. Wolsey can be seen as a humanist because, as stated above, he wanted a fair legal system but he was also a big patron of the arts and believed highly in education. He saw Education as important and founded lectureships at Oxford in theology, law, medicine, mathematics etc. He set up the Ipswich school as a feeder school for Oxford and found funds to establish Cardinals College at Oxford to house 500 students a year.
This is main thing that Wolsey did that didn't directly benefit him it was for the good of the people and would have helped the country. Funding the king's policies proved difficult towards the end of Wolsey's career. In 1925 the king wanted to go to war against France but raising money for this proved difficult. Parliament was 'an event and not an institution'. If the King was not at war then the Crown was expected to 'live of his own'. Parliament was only called to make laws or raise money for the king.
Wolsey had reservations about calling Parliament as his relationship with them was bad and a subsidy from 1523 was still being collected so Wolsey implemented an 'Amicable Grant' which was a forced loan from the tax payers. This caused a revolt in Suffolk, which was suppressed by the Dukes of Norfolk and Suffolk raising them in the king's favour and leaving Wolsey with all the blame. This was the start of Wolsey's downfall. In a way Wolsey did raise standards within the England but also he didn't.
He improved the justice system with his reforms but ended up having too many complaints from people so he had to send them to local councils or completely abandon them. By 1529 The Star Chamber had nearly collapsed. His stand against profiteering was similar. This crackdown does not seem to have been followed up when six grain speculators from Buckinghamshire were reported to him for racketeering, Wolsey referred the complaint back to the locality, being too busy to deal with it. Wolsey pursued only two cases on the strength of his proclamations.
The Eltham Ordinances are a good example of Wolsey using something just so he can increase his power and position. They were a set of reforms to the administration: to save money and eliminate waste in the royal household, but Wolsey used the Ordinances to reduce the power of his rivals at court. It is not only possible, but also easy to argue that Wolsey's efforts to raise the standards of the country were well intentioned but he seemed incapable of the follow through so that the reforms stayed in place. Did Wolsey's domestic policy reflect a commitment to raising standards or Was his more interested in his greed?
During his fourteen years of chancellorship, Cardinal Wolsey had more power than any other servant in English history. As long as he was in the King's favour, Wolsey had a large amount of freedom within the domestic sphere, and had his hand in nearly every aspect of its ruling. For much of the time, Henry VIII was an 'absent landlord', more interested in foreign policy and long lasting glory than the day to day running of the country, so he was willing to give Wolsey a free hand in reforming the management of domestic affairs, for which Wolsey had grand plans.
You cannot say that Wolsey's domestic policies completely failed because while he was chancellor England ran smoothly. There were no major disruptions other than the Amicable Grant revolt in 1525. It is safe to say that Wolsey was very concerned with his own status and protection and did abuse his power and position to get what he wanted but it did not do any major damage to the country.
Related Topics