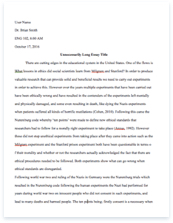 The whole doc is available only for registered users
A limited time offer! Get a custom sample essay written according to your requirements urgent 3h delivery guaranteed
Order Now
After the first world war Canada started to become more independent from the British empire. At the imperial conference in 1921, prime minister Arthur Meighen opposed a British plan for renewing the alliance with Japan. This decision was based strongly on the American opposition. In 1922, a diplomatic crisis occurred in Turkey, the Canadians did not help, this showed their growing independence. The prime minister let the parliament decide, but by the time they had made a decision the problem was over. By the next time there was a conference, it was clear that the British empire needed a new view.
In 1923, Canadian prime minister of fisheries signed a treaty with the U.S. stating the rights between the 2 countries. This was the first non British event of Canada for an international event. Another important even also occurred that year. Prime minister King stated that Canadian parliament had the right to make their own decisions for themselves for all issues, domestic and foreign.
During the period of 1927-1929 the first ambassador was appointed to the U.S., and also joined the league of nations. By 1929, Canada had embassies in Paris and Tokyo.
In the 1920's , relations between Canada and the U.S. grew closer. Although they had been allies since 1917 (when the U.S. entered the war), trade increased between the borders, as did American investments in Canadian companies. American luxuries increased in Canada also, as in movies magazines, music and radio programs. As a step towards good will, direct talk between prime ministers and presidents were held. The first was in 1927 between Prime Minister King and President Coolidge in Washington. This was the first of many summit meetings in the relations.
The "Persons" Case was a very important part in Canadian history. Voting and holding political office was one step towards political equality for women. Emily Murphy was the first magistrate in 1916, therefore becoming the first female judge in the British empire. However in her own court she was harassed by lawyers. Men were still saying that women were not "people" under the British North America Act. Murphy soon realized that any five people could petition the Supreme court for a constitutional ruling. So in 1927 Murphy and four other women activists from Alberta petitioned for their right to be "people" under the law.
Economic
"With another 350,000 families installing electricity for the first time in the 1920's, seven of every ten homes in Canada had electric power by 1930." "Everyday is bringing some marvelous new electric appliance into the market the making of which have gone years of research and experiments… The prospects for the application of our water power are boundless. After Norway, Canada has the greatest per capita water power development, yet only 8.5% of Canada's power resources are now used. It is one of the mighty factors in building up the greater Canada of tomorrow- the Canada of industrial achievement and enterprise." Many new appliances were invented during the 20's, here are some of those: Electric Range, wooden fridge Commode Chair, improved electric iron, coal annex, electric washer, electric vacuum cleaner, gas/air lamp, and the cistern pump.
Another important in the 20's was the Ford Model T. It was the most common car, and most mass produced. So it attracted buyers not only for its exaggerated durability but for its cheap maintenance and low price. The combination of high rates and simplicity of design meant that new and used parts were quite inexpensive and almost anyone could repair his own car. With its high clearance the Model T also became the workhorse.
In 1928, one out of every 2 Canadian homes had an automobile.
Names like Ford and Chevrolet are familiar because they are still in production, but they were known in the 1920's as delicate cars. The Model T, operating on the principle that hot water rises, had no water pump. AS a result, the oil thinned out at high speeds and caused the pistons or the main bearing of the engine to burn out. Up until 1925, the weakness of the Chevrolet was a brittle axle. In the North, and owner would not drive his Chevy on a very cold day. If a family were out in the summer for a beach picnic, the Chevrolet was not driven in the sans for this was a likely spot to break a back axle. Another car was the Gray-Dart and the Maxwell were considered more desirable… and more expensive. The stud baker Six, a powerful and solid car, was popular with bootlegger for those 128 km/h "booze runs" from supplier to home market.
The stock market crash of 1929 was a very important part in Canadian history. Since small investors owned stocks on credit, they started to be in debt. And soon lost everything. This was the biggest economic slump in Canadian history.
Religion/ Moral Standards
The revenue collected from beer and liquor jumped by 400% at a time when consumption of all kinds of alcohol was down by half.
Canadian schooners smuggled whiskey to the coast of Louisiana, in the gulf of Mexico, where their cargo was picked up by American speedboats, and transported inland. Canadians could not get arrested by the coast guard since they never entered American territory. In spite of this, in 1929, the "I'm Alone", a Nova Scotia rum-runner was pursued and sunk by the U.S. coast guard in international waters.
From 3 to 6 carloads a week, with an average of 60 barrels to the car, are being shipped into Saskatchewan by Manitoba brewers. This imported beverage, camouflaged as innocuous temperance drinks, varies in alcoholic content from 6 to 11 percent. It's quantity and the widespread nature of the shipment to various portions of the province, constitutes a serious problem to the Saskatchewan authorities.
"I found it really easy to make my own still-all you needed were some washtubs and coils of copper tubing. This was called a "tea kettle" still
and usually produced two gallons a day. The police had no way of stopping guys like me because the fines were too small. I heard about one bootlegger who was caught and fined $300. But the next day he was back in business earning over $7000 a year from illegal booze." Another way of getting alcohol would be to get a doctors prescription.
Al Capone used the prohibition to his advantage. He made millions of dollars in rum-running operations, and used violence against both authorities and other smugglers.
Cargo ships filled with bootleg alcohol would dock the Atlantic, Pacific and gulf of Mexico. Speedy boats motorboats would dart out from the coast and buy the merchandise.
Another way fro small time smugglers would be to use children. On the way tot the border he would give the child a sucker. When reaching the border he would remove the sucker from its mouth, so the baby would cry and bother the customs officer. This way they would just be waved through, and the man could smuggle a few bottles of liquor.
Arts
In 1920, a group of painters decided to form an alliance for defense against negative responses for their work from art critics, other artist and the Canadian public. They were named the Group of seven, they had worked closely with Tom Thomson, and inspired Emily Carr of Victoria, B.C.. They were determined to paint Canada in a new and distinct manner, the group met with critical acclaim and much public acceptance. In fact their success made Canadians think of their landscapes and made it hard for other artists to develop a diversity of styles and subjects.
In the 1920's there were many new dances were invented, they included the shimmy, Black Bottom, Bunny Hop, Charleston, Butterfly, Strut, Waltz, fox-trot, tango, turkey-trot and cheek to cheek.
The silver and silent [movie] screen arrived across Canada in the cities and towns of over 5,000 people. Many enjoyed the wide range of talent in films. Most of the films of these times featured stars such as Charlie Chaplin, Douglas Fairbanks Jr., Toronto born Mary Pickford, Clara Bow and the "it" girls. The 451 theatres that Canada had presented a wide variety of films.
Most listeners of the wireless or radio "miracle" didn't take it white so casually. Especially in the early 1920's, radio fans called "twidlers" would for long hours every evening, adjust and re-adjust a crystal set and a "cat whisker" to pull in distant radio signals, by the mid 1920's battery radios were used across Canada. One of the first hockey radio broadcast was made by Foster Hewitt in March 1923.
Men's fashion had changed a little, they always wore hats, and most of the time wore suits. Women on the other hand started to wear shorter skirts.
During the Olympics of 1928 in Amsterdam, the women's Canadian running team won 15 medals in an outstanding performance. The six women won more points as a team than any other nation. Ada Mackenzie won Canada's open in 1919 and 1922, and won the Ontario open 11 times. Sandy Summerville was Canada's outstanding amateur golfer in the 1920's. Ethel Catherwood was another popular member of the Olympic team, and was nicknamed "the Saskatoon lily." Her great achievement was setting a new Olympic world record on the high jump (160.02cm). The schooner Bluenose won many international competitions. Captain Angus Walters and his crew of 32 men were on of the most successful teams in history.
Social
During the 1920's women became more and more involved in sports. They joined clubs, and even formed sports teams, they even joined school sports. Ethel Catherwood was Canada's first female Olympic gold medallist. Another thing that changed, was women's fashion. Their clothing reflected the new freedom of the times, and wore short dresses. Women started to work in a wide variety of jobs, and also socialized more freely. Women had also started to smoke. Hair was also "bobbed" or "marcelled", this means very short. Even though women were given all these rights they were still not considered people under the law, also attitudes against women did not change either. Therefore they could not hold no-elected office such as a seat in the Canadian Senate.
In the late nineteenth and early twentieth centuries some laws regulating child labor had been passed in Canada. During the 1920's children stayed in school long enough to finish the equivalent of junior high school. But still most children left school before the age of 16 so that they could join a workforce. Farming and fishing still required young children to help with the family business. "Home children" were the biggest group of exploited children. They included British orphans or children from poor families that were sent to Canada to start a new life. . But by the mid-1920's this practice ended, and these "home children" had to be 14 years of age.
During the 1920's there was also a lot of immigration and racism. Immigration from non-English speaking countries increased, so did the intolerance. A group called the "Orange Lodge" was formed, they campaigned against francophone rights in Canada. They also expected immigrants to follow their principle's. Another clan started, the KKK (Ku Klux Klan) was active in Canada. It was primarily and anti-black organization in the U.S., but in Canada they targeted a wider range of people, mostly non-protestants, both Canadian born and immigrants. Saskatchewan was the main area of the Klan activity.
The Canadian automobile industry boomed in the 1920's. Before the war, cars were expensive and flimsy, but after, many improvements were made. Price wise and quality wise. Before a car was made at the average time of 14 hours each, but with mass production each car could be made in 93 minutes.
Related Topics