Business strategy for carphone warehouse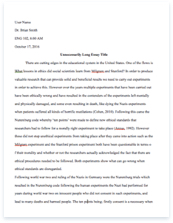 The whole doc is available only for registered users
A limited time offer! Get a custom sample essay written according to your requirements urgent 3h delivery guaranteed
Order Now
Founded in 1989 by CEO Charles Dunstone Carphone Warehouse has since been on a rapid increase. The company based in the UK currently owns over 2, 2000 stores and has become one of Europe's leading independent retailers in the mobile phone and services industry. -The mobile phone industry has been increasingly evolving and as a result consumers have had to quickly adapt to it. Nearly everyone uses a handset thus it is important to provide a service that helps them to fully learn the functions that the headsets provide.
There is also an increasing amount of headset providers, thus the need for independent advice and choice is becoming more and more important. As a result of this Carphone Warehouse have been continually investing a lot into the training of their sales team, and creating a comfortable environment for the customers to shop in. The company believe that their customers deserve more choices and better values in terms of residential telecoms, which they are now providing through TalkTalk calls and other broadband services, which have in turn attracted 1 million customers since they launched in 2003.
Philosophy and Mission Statement
According to Charles Dunston (CEO) the company's aim from the very beginning has been to offer simple impartial advice while also providing outstanding value.
The company aims to exceed the expectations of their customers by providing an innovative approach to service. In order for them to stay at the front line of the dynamic and rapidly moving mobile and modern technology business, the company constantly develop new ideas and services for their customers. The company claims that not all their new ideas come straight from the top, but states that they rely on people throughout the business carry on maintaining their high standards.
The company have managed to create a stimulating and rewarding environment for all their employees through incorporating new ideas in the retailing industry with new technology. -There is a philosophy within the Carphone Warehouse which defines everything that the company does; this is called the five fundamental rules. The rules tend to speak for themselves; however it is important to state that the fundamental rules do not only apply in their stores, but also in their call centres and support centres too, this is in order to ensure that they are providing the best possible customer experience possible.
The Five Fundamental Rules are:
1. If we don't look after the customer, someone else will.
2. Nothing is gained by winning an argument but losing a customer.
3. Always deliver what we promise. If in doubt, under promise and over deliver
4. Always treat customers as we ourselves would like to be treated.
5. The reputation of the whole company is in the hands of each individual.
(Source from www.cpwplc.com )
There is a certain way in which Carphone Warehouse treat their employees which they feel contributes towards the company as a whole they focus on two factors which are Passion and Fun. Within the company these two factors are considered to play a vital roles in the motivation of their employees and also determine the quality of work which the employees are likely to produce following this.
Passion: At Carphone Warehouse they believe that it is important for one to be passionate about the job that they are doing thus the company states that they 'take pride' in their work, whether they are advising a customer face to face or whether they are performing and equally crucial, activity away from the public eye.
They frequently encourage the employees to give regular feedback on how well they feel the company is doing, the company states that "feedback is encouraged and people are kept in the loop through a whole host internal communications". This will make the employees feel more involved thus giving them a sense of job satisfaction.
Fun: The company also like to ensure that all of the people working for them enjoy their work and also use the workforce as an extension to their social lives. Carphone Warehouse see the retail and Sales part of their job to be a fun business thus they strive to ensure that it is, through social activities such as Parties, 'Beer Busts' and also a Christmas Party. The aim of the social interaction is to underpin the commitment that the company has to providing a sensible work/life balance. Examples of the work/life balance has also been shown through the introduction of more flexible working hours in their stores, and also through the availability of more part-time working
Their strategy:
Carphone Warehouse has been able to build up a unique set of assets through their acquisitions and organic growth which are:
* A network of stores which act as a focal point for interaction with their customers, for both mobile and fixed lines.
* A inclusive fixed line telecoms network which covers the whole of the United Kingdom
* Investment has also been put towards areas of added value; and significant customer bases, creating valuable income revenue streams to improve the quality of their earnings.
Carphone Warehouse' objectives aim to influence their assets to deliver long-term growth and value creation for the shareholders. The company base their strategic approach on three primary objectives these are:
* To continue to grow market share in all their geographical markets, whether it be through acquisitions of similar businesses or investing in new store openings, achieving increasing productivity from our existing estate and also by growing its online sales business, as well as developing additional distribution channels;
* To maximize the lifetime value of their customers, both by providing a level of service that encourages repeat business, and by identifying relevant new products and services where their brand, service and distribution give them a competitive edge over other suppliers;
* To become the leading alternative provider of fixed line telecommunications services in the UK. And also to use the retail power across Europe in order to increase on-going air-time revenues and expand its facilities management business model across Europe.
* To become a market leader in the anticipated insurgency of mobile telephony and wireless data. Carphone Warehouse feels that this has already begun with mobile access to the Internet, through the introduction of WAP (Wireless Application Protocol), GPRS (General Packet Radio System) and also through the launch of 3G (Third Generation) services.
Competitors
The mobile phone markets is very intense and competitive; considering prices of handsets constantly being driven down; and call rates constantly falling it is important that Carphone Warehouse ensure they stay ahead of competition.
Carphone Warehouse has placed themselves comfortably in a powerful position because they are the largest company in the mobile retail. They have a lot of buying power thus are well established.- The way Carphone warehouse ensure they stay ahead of competition is by anticipating the customers needs and providing a high quality service with trained staff. The company places emphasis on reading the market properly, to anticipate customers' needs and to prepare them to grasp the opportunities of new technology.
Future:
For Carphone Warehouse they view the future of communications to be a very exciting one. There are always new developments within the mark, thus they pride themselves on constantly being one of the first to introduce quality products and services to their customers, tailoring to each of their individual needs. They want this standard to continue not only in the way in which they sell but also in what they sell, thus they rely on the team to deliver high quality products. The company feel that the mobile communications industry is still technically in the infancy stage therefore they are helping it to grow and in turn grow with it.
Related Topics