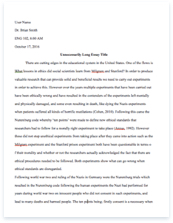 The whole doc is available only for registered users
A limited time offer! Get a custom sample essay written according to your requirements urgent 3h delivery guaranteed
Order Now
In 1963, Mary Kay Ash founded Mary Kay Inc. in Dallas, Texas, USA, with the aim of helping women gain personal and economic success. Today, Mary Kay has become the world's leading direct sales cosmetics brands, with annual sales exceeding US $3 billion. Mary Kay can be found in more than 35 countries and worldwide and it employs a sales force of more than 2.5 millionOne of the largest cosmetics companies in the United States, Mary Kay, Inc. specializes in the manufacture and direct sale of more than 200 products, including skin creams, cosmetics, fragrances, dietary supplements, and other personal care items. Its direct sales force consists primarily of women who sell full- or part-time through home demonstrations. As of 1999 the company operated in 29 countries around the world. Mary Kay Ash founded the company that bears her name in 1963, after 25 years of direct selling for other companies, beginning in the late 1930s.
The business environment is the combination of social,legal,economic,physical and political factors that affect business activities.We focus on three types of business pressure that organizations face which is market ,technology and societal pressures. -Market pressure are generated by the global economy and strong competiton ,the changing nature of the workforce and powerful customers.We'll look at each of these factors in turn.
1. Global economy and strong competition
2.The changing nature of the workforce
3.Powerful customers
-Technology pressures is the second category of business pressures consists of those pressures related to technology.Two major technology related pressures are : 1.Technological innovation and obsolence
2.Information overload
-Societal/political /legal pressures,the third category of business pressures includes social responsibility,government regulation/deregulation,spending to protect against terrorism and ethics Business pressure, organizational responses, and IT support
The business environment is the combination of social, legal, economic, physical, and political factors that affect business activities. Changes in any of these factors are likely to create business pressure on organization.organisation respond to these pressure with activities supported by IT. There are three types of pressure that business face: market, technology, and societal pressure. Market pressure:
1) Global economy and strong competition
Global market makes pressure through the decrease of labor cost, especially in developed country. For example, when china copy everything and do it the same such as; macbook air. An example of strong computation is the restaurant which located in the same region. 2) The changing nature of the workforce
Like increasing numbers of women in the work comparing with past. Also, people with disabilities now work in all type of position.
3) Powerful customer
Customers nowadays are having knowledge to realize what's the appropriate cost for certain kind of products and the quality of products and services.
Technology pressure:
1) Technological innovation and obsolescence
New technological are creates many substitutes for products and alternative services quality. These changes require business to keep up with consumer demands. Sometimes the brand is become popular then it absolute like floppy.So, company has to adopt the new technology.
2) Information overload
Data are register daily so it becomes hard to track all of these information. Information technologies, such as search engines and data mining provide valuable support in these efforts.
Social/political/legal pressure
1) Social responsibility:
Each company have to keep some money from there budget to society. As government force the company it become pressure especially in terms of treated all people the same.
2) Compliance with government regulation and deregulation: Change government regulation and policies are makes big pressure for company. Like what happens nowadays in Oman.
Related Topics