Business Plan On Coffee Shops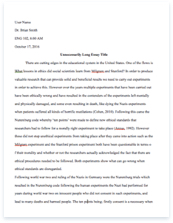 The whole doc is available only for registered users
A limited time offer! Get a custom sample essay written according to your requirements urgent 3h delivery guaranteed
Order Now
Problems
The coffee shop isn't truly a restaurant and it isn't strictly a retail establishment. There are also several real business issues that are somewhat unique to the coffee shop industry as a whole.
• Rising supply cost: Profit margins in the coffee industry are relatively hefty ( about 85%, give or take), but the overall profit per cup is small. And making margins is even more difficult as the price of beans goes up.
• Unreliable employees:
Coffee shops in Bangladesh have maximum number of employees who are impulsive, unruly and sometimes unreliable. The problems are maintenace of customer relationship, low employee engagement, high turnover and disciplinary dillemas.
• Location and Competition:
Location Plays a vital factor in determining the
standard of a coffee shop. People prefference is having coffee in a commercial area like gulshan not in Puran Dhaka. The Competition of a Coffee shops are getting intense in Bangladesh as people are attracted towards it and always looking for innovations in food varieties which is current culture in our society.
Solutions
Unfortunately, we can't do much about the price of beans. Instead, focus on costsavings measures around the shop. Regulate your inventory religiously and ensure you're not over-ordering. Also, be sure that little (if any) product goes to waste. We can avoid unreliability by hiring the best possible employees and keeping them happy. Most coffee shops rest somewhere along a continuum of professionalism and familiarity. For instance, by investing in training, encouraging career growth and promoting from within, we can create deep-seated feelings of trust, respect and value in our employees.
Rio Coffee has no issues with location as it is based on the center of Chittagong city i.e GEC Circle where as competition wise it doing pretty well in comparisons to other coffee chains in the city which is very limited.
A Coffee Shop's Success is About the Experience. Whether WE offer an upscale gourmet feel or a laid back homey vibe, you have to stay on top of things in order to do that. We can't afford to let our shop get out of control. Manage employees, inventory and customers' experience in order to stay in command for growing the business.
Opportunity and Target Market
There are many reasons why opening a coffee shop is a great idea, but the best reason is because it's one of the fastest growing food industries worldwide. There are an abundant number of opportunities available to someone who is looking at investing in this booming industry. You don't need to have a lot of money, nor does it take years of training to learn the art of coffee making. Opening a coffee shop offers all individuals a great business to get into. Rio Coffee is an opportunity for Well Foods to enhance their brand image. It has low start up cost, little training required, coffee is consumed whole year and Food to offer is endless. The age of the coffee drinkers matters, too, with 40 percent of people aged 18-to-24 drinking coffee daily, while 54 percent of people aged 25-to-39 indulge in a daily cup. Espressos, cappuccinos, lattes and mochas are just the start if you want to sell specialty coffee drinks. The target market for RIO coffee shop is people who love extra ingredients in their coffee-based beverage and are willing to pay a premium to get what they want. This market continues to grow, buyers are becoming more educated about what goes into specialty coffee drinks and how they're made.
Technology/ Technical Requirements
Rio Coffee is going to serve flavored coffees, it will need at least two grinders: one for plain coffee, and one for flavored coffees. If we try to grind both kinds of coffee with the same grinder, you will inevitably get traces of the flavorings (vanilla, chocolate, hazelnut, etc.) transferring to our regular blends. While many of our customers might not mind this, the espresso purists will not like it at all. Espresso machines – require higher voltage than the 110-120 Volts that a standard outlet provides.
Most commercial espresso machines are built to be connected directly to the plumbing in your building so that they have a constant supply of water, and do not need to be filled manually. Rio Coffee intends to do a high volume business and want years of use out of espresso machine, they will either use distilled water or must invest in a watersoftener to be installed in-line with the water supply to the espresso machine.
Competition
• Rio Coffee is a new Coffee shop in the town of Chittagong which has become popular because of its food and variety of Coffees'. The
competition in this sector is rising day by day as new Coffee chains like Club pro are in the market. But Rio Coffee has competitive edge  due o its association with well food which is a brand in Chittagong.
Marketing and Sales
• Market Analysis Summary: In Bangladesh coffee consumption has shown steady growth, with gourmet coffee having the strongest growth. Rio Coffee will focus its marketing activities on reaching the University students and faculty, people working in offices located close to the coffee bar and on sophisticated teenagers. Our market research shows that these are the customer groups that are most likely to buy gourmet coffee products. Since gourmet coffee consumption is universal across different income categories and mostly depends on the level of higher education, proximity to tution centers in GEC will provide access to the targeted customer audience.
• The trained baristas at Rio Coffee will handle the sales transactions. To speed up the customer service, at least two employees will be servicing clients–while one employee prepares the customer's order, the other one will take care of the sales transaction. All sales data logged on the computerized point-of-sale terminal will later be analyzed for marketing, Cost of Sale, and volume purposes.
Management Team and Current Status.
• Well Group operate the largest food chain in Chittagong under the banner of Well Food. Our mission is to provide global quality food in a very hospitable environment. Entertaining our customers in a very friendly atmosphere with efficient service is the key to our success.
We represent Baskin-Robbins, one of the worldwide market leaders and the home of delicious and innovative ice cream treats. In addition to the usual collection of ice cream, Baskin-Robbins features a delicious selection of frozen drinks.
SugarBun has become one of the leading and most innovative Quick Service Restaurants. Not limiting themselves to broasted chicken and hamburgers SugarBun has stepped forward to offer mouth watering Asian Cuisine, Patisseries, Café Bar Beverages and Western Cuisine to a great variety of taste.
Financial Projections
• Rio Coffee is basing projected sales on the market research, industry analysis and proximity of other coffee houses in the area. We are looking to obtain majority of the market share. • The cost of goods sold is based on the price list of Espresso Services, Inc., and is consistent with costs in the coffee and espresso industry. The cost of the bakery items and candies is 50% of the selling price.
• Rio Coffee will use its POS System to keep cash flow and sales goals on track, and to indicate which marketing efforts are worth the investment. We expect sales to easily exceed the break-even point from the first month onward. The following sections outline our projected Profit and loss, Cash Flow, and Balance Sheet.
Financial Sought
• Investment required: Tk 25,00,000.
• Address: GEC Circle
• Location benefits: Perfectly positioned to take advantage of a prime entrance position with cinemas and restaurants nearby and limited competition
• State/Territory: Chittagong
• Concept: Chocolate cafe
• Agreement terms: Lease term: 7 years
• Ideal opportunity for: Computer literacy, excellent communication skills and a passion for life, fun and making people happy.
Summary
• Rio coffee bar is determined to become a daily necessity for local coffee addicts, a place to dream of as you try to escape the daily stresses of life and just a comfortable place to meet your friends or to read a book, all in one. With the growing demand for high-quality gourmet coffee and great service, Rio Coffee will capitalize on its proximity to the Tuition centers to build a core group of repeat customers. Rio Coffee will offer its customers the best prepared coffee in the area that will be complimented with pastries, as well as free books that its patrons can read to enjoy their visit.
Related Topics