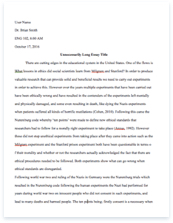 The whole doc is available only for registered users
A limited time offer! Get a custom sample essay written according to your requirements urgent 3h delivery guaranteed
Order Now
Filipinos are very much aware of the street foods and in fact, it became a tradition or culture. No one can ever hesitate it and resist the truth that its taste are very delicious. Street foods are foods sold by street vendors in their own stall or cart. It can be seen in streets, sidewalks and outside the schools. One popular street foodwhich featured eggs is Kwek Kwek. Kwek Kwek is a kind of food commonly sold along the streets of Manila and many other places in the Philippines. It is made up of hard-boiled chicken eggs or quail eggs individually wrapped in orange-tinted batter, which are then fried until golden brown. It is very cheap and comes with sweet sauce or could also be served with spicy vinegar. It is also very popular among students.
No one knows when and how the Kwek Kwek started or who invented it. In some theory, it started in Luzon Island in the Philippines and usually they call it Tukneneng but to make it shorter since it's too long to pronounce it, they use Kwek Kwek instead. Then, being brought to Visayas and Mindanao. We're not sure this information was true but one thing is for sure, everyone is enjoying this common street food.
Kwek Kwek is sometimes called as Tukneneng as what the information above mentioned. Bigger ones are called Tuknanay. But in reality, the main difference between the two lies in the egg that is used. Tukneneng is traditionally made with chicken or duck eggs, while Kwek Kwek is made with quail eggs or "itlog ng pugo." Due to their similarities, the two are often confused with some people calling Tukneneng "Kwek Kwek" and vice versa. Tukneneng is usually served with a spiced vinegar-based dip.
Orange became the standard color for Kwek Kwek in some reason. This is because orange is the most appetizing color. Orange is the best color for it. It really does make sense and makes us want to eat it every time we see it. This may be one reason why Kwek Kwek is popular aside from its delicious and very cheap.
There are many benefits that we can get from Kwek Kwek. Kwek Kwek's main ingredient is Egg which is rich source of all nutrients except Vitamin C. For instance, Vitamin A helps improved eyesight, Vitamin D for bone health (that's why athletes eat eggs), and Vitamin E helps us fight against some heart and cancerous disease. It provides all the essential proteins required for growth and development. Egg helps fighting memory loss.
To be more entertaining, Filipinos added a spin or twist to Kwek Kwek. It has different kinds of sauce like the normal sweet sauce we usually see, the spicy sauce, and the vinegar sauce (or spicy vinegar). In some places, they put cucumber in the vinegar. It really gives a balance between the egg and the spiced vinegar and can really bring out the flavors. Filipinos also made Kwek Kwek in different colors. Sometimes, they also associate it with different foods and beverages and made fancy designs. . It will also be important to keep an open mind and be creative and innovative with your recipe for Kwek-Kwek.But there really is no strict recipe for Kwek Kwek and it's very easy to make. It's with the sauce where you really need a recipe but with other than that it's really very simple.
Businesses today are rampant because of rapid population of people. Food is one of the basic needs of human, which is why Kwek Kwek business is increasing today because we Filipinos love this and we all know that it is a very cheap food. You only need a small capital for this business and you can sell it everywhere. Surely, it will be sold in children and even in adults. Strategy and creativity is needed for additional success in this field of business.
Kwek Kwek is a form of fast food and eases hunger. Filipinos really patronize this even it's a street food. It charms people and completes their stomach. Thus, we Filipinos should be proud of that we have this kind of food.
CHAPTER 2
Company Profile
A. Name and Nature of the business
The company's name is Quicky Kwek Kwek which deals on eggs added with a few twist. Quicky Kwek Kwek comes from the word "Quick," which means fast or sudden increase of speed, and "Kwek Kwek," from the food itself. We knew the fact that Kwek Kwek is a fast food, serve immediately and had spread so fast in the Philippines so we came up with this company name.
Quicky Kwek Kwek has chosen the tagline "Mabilisang kasagutan sa inyong kagutuman," because of its title itself. We want to serve Kwek Kwek as fast as your hunger to complete you. Kwek Kwek can be seen anywhere, everywhere. Even its ingredients can be seen in nearby stores. Most of the time, Kwek Kwek vendors can be seen outside the schools where students rushed for to feed their hunger after a long time of studying.
Management Team
The Management Team of the company are as follows:
1. Operations Manager
The Operations Manager is required to supervise or manage teams of operations staff. He or she is the one typically involved in conflict resolution, providing guidance on store policy, working with unsatisfied customers, and dealing with complaints.
Ms. Aira Cabato and Ms. Joy Ona is the Operations Manager because they have the ability to handle problems and they really wanted to handle the cooking area. They also have the ability to deal with the costumers.
2. Marketing Officer
The Marketing Officer holds a critical role in the organization. He or she promotesa company or client's products or services.The Marketing Officer identifies and analyses an organization's strengths and weaknesses, and respond to opportunities and threats in the marketing environment.
Ms. Myzelle Lanceta is the Marketing Officer because she has that magic to solve and respond to the problems lightly. She can develop Plans for the company and can promote the company's product.
3. Financial Officer
The Financial Officer is elected to manage the fiscal operations of the unit. He or she is the one in charge of making the paper works and the one who handles the money. The Financial Officer is involved in attaining again the investments.
Ms. Nimfa Jane Rizaldo is the Financial Officer because she has that strength to handle the money and make the paper works. She knows how to save the money and when to spend it. She is the one who will handle the problem on how to get back the investments and how to gain bigger money.
4. Liaison Officer
A liaison officer or LNO is a person that liaises between two organizations to communicate and coordinate their activities. Generally, they are used to achieve the best utilization of resources or employment of services of one organization by another. In the military, liaison officers may coordinate activities to protect units from collateral damage.
Mr. Marlon Quilay is the Liaison officer because he has the power to act like a bridge between the people. He is the one who helps in clarifying and working out differences perceived and generally improve relations. He is the one in charge of making the fire and preparing the needed materials.
General and Specific Objectives
A. General Objective
The company's general objective is to serve the customers with the product we have. It is our duty to follow and respect them. It is also our task to be nice, friendly and entertaining in front of them. We will follow the saying, "The customer is always right." B. Specific Objective
* To gain higher income.
* To produce product that is different from the usual food the people inside the school ate. * To know how important business is and its strengths and weaknesses. * To know our own strengths and weaknesses.
* To have experience.
* To complete the hunger of our customers.
CHAPTER 3
Target Market
Business even from the start, always have a target market. The target market is the customers you trust and who will buy your product. They are the ones who will bring back the capital you've sacrifice for your business.
The school will be the marketplace for our product and the selling would last for 2 days. It will be a good opportunity to us because it was exam day where people will feel starving after a long test. With this place, our target markets will be: (1.) the Students, (2.) Teachers, (3.) Parents, and (4.) others. We have plenty competitors and we're sure their foods are also tasty, but as long as there are people around, we still have chance to have more income. Even though it is morning and we only see Kwek Kwek vendors in the afternoon, they can still eat it because time doesn't matter when it comes to food and hunger. The customers don't need changing because our product will complete their taste buds which will satisfy them.
When we say school, we always think about the Students studying there first. It is because the students are the fruit of every school. In Asian Computer College, it has pre-elementary, elementary, and high school with approximately 300+ students. We are sure that they will buy our products because every class dismissal, they always headed to Kwek Kwek vendors buying kwek kwek. But we also notice that, every time there is new vendor, most of the students will buy there to taste it. So we make our product unique and attractive to their eye which they will not hesitate. Students also have enough money every morning than afternoon so they can buy to our store. Kwek Kwek is one of the most popular street food outside which creates the feeling of buying again after eating it. So we offered unique and delicious Kwek Kwek to complete and gratify them, and will make it the most popular inside.
The Teachers also complete a school. They also eat street food like us, students, because they've already experience eating like this. Teachers always have money because they save it every time they get their monthly salary. They will have time and money to spend for our products that will also satisfy their hunger. We also know that our teachers are very much aware when it comes to food so they will not hesitate to buy. And like students, they try foods that are unique. Our teachers trust us and know we can do many things, to prove it; they will surely buy the products.
Parents are the other target market listed. Most of the Parents in our school are pre-elementary and drop by in Asian Computer College to pick up their child. Parents always have money in their pocket because they are the ones who give it to us. But, they don't have the hobby of buying foods outside so it's their children who will influence them and the tarpaulin and posters are also helpful. With this, parents will also have a trust because these foods are sold inside the school and under the supervision of the administration.
Other target market includes the Canteeners, security guards, and maintenance. They have the time and money to buy our products but it will be often because they save it for their future use. We still have a chance because they are not our only target markets and we understand why they will spend their money frequently. But we will do our best to inspire them to buy our product.
Competitor Analysis
Every business has its competitor that will always be there and assure that they will get your customers. The Competitor Analysis are as follows: Banana Mania is a business which produces and sells products made up of bananas with spin and twist. They can do many products from banana and their twist on it is good. Their logo is also attractive. Banana Mania had products like churon, banana float, and the banana con yelo. After all, their group gains the highest money. Costumers would buy their products because of the chocolate and toppings they put on their banana. The only weaknesses they have are the frying of the turon and the banana float they made (which is delicious only in first taste).
Scramble Rumble is all about scramble with three different varieties. Their topping is delicious and the mixture of the scramble is good which made the reason why the costumers would buy it. The color of their scramble is also catchy because it's blue which fits for summer. The costumers only stop buying their product when they lack of ice so they should be prepared the next time.
Prito Bread is one of our competitors also. It consists of a ham and cheese rolled in bread that is deep fried in the cooking oil. It tastes delicious especially when dipped in a mayonnaise mix with ketchup. But they should prepare earlier because their product is time consuming.
CHAPTER 4
Marketing Mix
Marketing mix is a combination of marketing tools that are used to satisfy customers and company objectives. Consumers often call the marketing mix "the offering." Your offer is controlled by the following variables often referred to as the four Ps in marketing: Product, Price, Promotions and Place.
Product
A product is seen as an item that satisfies what a consumer needs or wants. The product is the physical product or service offered to the consumer. In the case of physical products, it also refers to any services or conveniences that are part of the offering. The product we have consists of five different varieties of Kwek Kwek. We use the earlier products of Kwek Kwek as a guide to come up with new ideas, play with the ingredients, and cooked it by ourselves. We also think about other products that have a touch of Kwek Kwek and glaze it with other wrappers to have a catchy product other than the normal Kwek Kwek.
The Products we offer are as follows:
1. Kweggies – The original and normal Kwek Kwek offered in many places. It is made up of quail eggs dumped in flour and then coated with an orange-tinted batter. After the covering process, the quail egg is deep fry in cooking oil.
2. Porky Kwek – Using the orange-tinted batter again; we did the same procedure as in the Kweggies. We put spices on the pork to add taste. Then, we deep fry it also in cooking oil.
3. Kwekidog – This product uses hotdog inside. It also follows the same procedure in Kweggies and Porky Kwek. It coated with orange-tinted batter and then deep fry.
We have made many dips for our products like the vinegar combined with spices, sweet sauce, and the ketchup mix with mayonnaise. These dips are perfect for the products we've made. Product decisions include aspects such as size, appearance, taste, packaging, etc.
A. Packaging
For the packaging, we have decided that we use the carton-plate as what the vendors are using. Our products will be put on the carton-plate, three variant for every plate including the sauce. We also use toothpicks and sticks for the costumers who will buy two to three of our products and for the sake of the customers who wish to use it. The packaging of our product is not attractive and instead is simple but the content is delicious.
B. Size
The size of our product is a bite-size because it uses quail eggs (quail eggs are small), hotdogs which are sliced into six and ground pork. Its small size makes the people eat it. Quicky Kwek Kwek offers these sizes to produce more products for the costumers.
C. Appearance
The appearance of our product looks good and simple and we've put our efforts on it. We use the main color, orange (aside from the other colors) because it is said that orange attracts people and make them hungry.
D. Taste
We made our product tasty and delicious for everyone. The taste is good and gives nutritional content to the people who will eat it. We have put our love and efforts on our products as an additional taste to it.
Price
The price is the amount a customer pays for the product. The price is very important as it determines the company's profit and hence, survival. Adjusting the price has a profound impact on the marketing strategy, and depending on the price elasticity of the product, often; it will affect the demand and sales as well.
We planned to make the price of our products inexpensive and convenient even though some ingredients are a bit inexpensive. We will sell our products for four pieces per order that will cost P10. This price will consist of all our products plus one which they will choose among the three.
Place
Place (or placement) decisions are those associated with channels of distribution that serve as the means for getting the product to the target customers. The marketplace will be inside the campus of Asian Computer College-Punta that will last for 2 days. The place is good because in front of us are the rooms so the people can immediately see our store and buy our products. We have different spots and spaces for the costumers. The place is also clean so it can attract many customers and to maintain this cleanliness, we will put trash cans beside our store so we can prevent people throwing their garbage anywhere. The time for the bazaar is afternoon so hungry person will eventually buy after a hard time of studying. The place provides the product a place which convenient for customers to access.
Promotions
Promotions represent all of the methods of communication that a marketer may use to provide information to different parties about the product. Promotion comprises elements such as: advertising, public relations, personal selling and sales promotion.
We have different promotions that will be used to attract many customers. These promotions will help our company to gather many customers. With this promotion, the customers can decide what to buy on our store and will present information about our product. It will also increase demand.
A. Print Ads/ Posters
The print ads we have will consist of our company name, the products we sell, our name, and the tagline of our company. We also have posters which consist of our logo and company name. We will also spread our Logos and posters. Another one is the tarpaulin which is bigger than posters where everyone can see Quicky Kwek Kwek in a larger look.
B. Room to Room
Aside from print ads and posters, we'll also do room to room to encourage more customers. It is also useful because we can explain further about our product and when we will sell these products. Our products will also be known by the customers.
C. Promos
We will give promos and discounts to our beloved customers like first two people gets discounts especially when it's our day to sell. We will also be doing free deliveries for the customers who have less time to wait for their food, especially the teachers. Prizes are also added to our promotion.
Related Topics