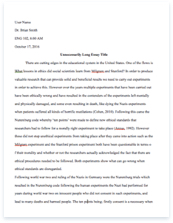 The whole doc is available only for registered users
A limited time offer! Get a custom sample essay written according to your requirements urgent 3h delivery guaranteed
Order Now
Unique Coffee Production Company was successful for 3 years and is growing. In order to be the leader of the competitive coffee market, we formed a joint venture with Virgin Group Ltd. The management of the JV constructed very sound standard operating procedures to attain well-disciplined working force. The organization we restructured to be better. HR department looks after the social needs of the employees and conducted necessary trainings in order to improve not only the skills but also to gain product knowledge. Productivity of each employee and section are being closely monitored to meet set KPIs. Coffee is the important goods for daily basis. Unique is dedicated to serve the consumers with best ever coffee in Myanmar. Introduction
Our company named Unique Coffee Production Company was a medium-sized company, which was founded in 2009. The company roasts bean coffees, originated from the farm located at Shan State, Myanmar. It had been on the run of success for 3 years. But, as the company is growing large, a well-formed organization structure, having vision, mission and long term plan in all aspects is necessary in the continuously increasing competition among the coffee business. Virgin Group Ltd., founded in 1989, is a British multinational branded venture capital conglomerate founded by business tycoon Richard Branson, operating in various business areas. We are about to change the history after merging with the Virgin Group Ltd to continue the growth of CC Coffee Manufacturing Company.
Vision
* To position as a market leading brand, by innovating product developments and expanding our business as the highly recognized company while providing the global standard quality products to our customers not only nationwide but also throughout Asia, and then worldwide. Mission
* To promote awareness towards our customers that our coffee owns creativity, passion and tasty experience and this can satisfy our customers with cheerful recognition by creating the best relationship between the company and customers.
Objectives
* Organize and develop coffee producing processing and storage.
* Promote the marketing activities to expand market.
* Improve the Corporate Social Responsibility (CSR).
* Improve the social conditions of the employee.
* Provide the customers with reliable service.
* Improve the quality and productivity of product.
SWOT Analysis
Generally, management function includes planning, organizing, leading, controlling to achieve the objectives. Before implementation, a proper long-term plan is required. SWOT Analysis is a strategic planning method which is necessary for identifying the internal and external factors that can analyse the situation of the company. Strength
Financial resources become stronger after merging with Virgin Group Product quality – FDA approved and HACCP certified high quality product High-tech operation in coffee producing factory
Reasonable price for local people
Weakness
People – unmotivated staff in unhappy working environment Lack of skilled and efficient labour
Weak implementation of Corporate Social Responsibilities (CSR) Opportunities
Launching and introducing the new taste and healthy products, focusing on the well-being Capturing new markets (retailing) and new consumer groups
Threats
Currently still growing the awareness of the customers compared to other competitors High competition between the Coffee Companies
Still difficult to penetrate the market and compete for the market leadership Intense price competition
Organization Structure
A well organization structure can promote the company's growth and profit. The organization structure for this company is formed by dividing into functional departments, which is commonly used in many large organizations, as shown in fig.1.
Figure 1. An organization chart, showing organization by functional specialism The degree to which organizational tasks are subdivided into individual jobs is called division of labour is called work specialization (Richard & Dorothy, 2010). At the beginning of this coffee brewing business, the company is organized by a flat structure with insufficient employees. There is no practice of using work specialization in the company as it is expanded. This leads the individuals to do overload work and overtime. The employees will stick to their work as long as they love their jobs. To make the effective and efficient outcome in an organization, the work assigned to the individuals should be specific. When a company uses work specialization, each employee takes on a specific role. Companies use this approach to have more flexibility in hiring unskilled or less skilled workers and training them in only one job. In manufacturing or service environments, this approach allows the company to deliver more efficient production and service or to reduce costs. Some companies use a team-based work structure so each specialist participates in a functional group or project group.
Each team member contributes to the overall production of the group (Neil Kokemuller, 2008). According to Neil Kokemuller, our company should train our employees to be competent in the specific working area and encourage them to be able to work well in a team. They should be shown the effectiveness and advantages of a well-organized team. Chain of command is an unbroken line of authority links all individuals in the organization and specifies who reports to whom (Richard & Dorothy, 2010). It is stated by Koontz (2010 pg.181,182) that "The clearer the line of authority from the top manager in an enterprise to every subordinate position, the clearer will be the positions responsible for decision making and the more effective will be organizational communication" For now, as the organization grows large, the chain of command becomes longer with narrow span of control at corporate and business unit level (directors, managers, supervisors) and broad span at functional level (factory workers) Unlike in small organization, the small problems of staffs such as factory workers, security guards, end at the supervisors, or managers who has authority and lesser responsibilities as the manager controls the supervisor, the supervisor controls his or her own team. But, by applying the chain of command, reporting an important matter to the top level can be slow as the report passes through multiple levels to get to top.
Many things in the employees' lives are provided so they can concentrate on performing their jobs without worrying about outside influences. While this may seem like a highly centralized company, the actual decision-making process is more decentralized. With a mixture of centralization and decentralization, organizations can achieve desired results. Employees are able to make decisions, thus feeling that they have an individual impact on the company, which encourages them to perform to higher standards, resulting in a high performance at work. This allows top executives to be comfortable with the decisions that managers and employees make rather than relying on close supervision that dictates end results. Importance of Leadership
Today, attracting talented people and motivating them to work effectively to fulfil the goals is one of the most important matters for an organisation. Good leadership automatically attracts people and motivates these talented workers to put their talents to work on meeting the goals. There is a saying "Leaders are born and not made." This is not totally agreeable as leadership is never a finished product but an on-going process that needs continuous nurturing and refinement. Leaders are not only the people at the top management level but also the people at any level in the organisation. So it is very apparent to have good leaders within the organisation as the quality of their leadership determines the fate of the organisation and its employees. Organizational control
To maintain proper organizational activities for a long time, the resources and work processes in the organization needs control before (feed forward), during (concurrent), and after(feedback). Manufacturing department – quality control
HR department – pre-employment drug testing develops human resources, regulates the employee behaviour Finance department – analyzes the financial performance, evaluating overall profitability Import department – inspect raw materials
Marketing department – surveying customers, analysing sales per employee
Market Segmentation
Demographic
* Age
* Students and youngsters
* Business People and Professionals
* Families
* Class
* Upper, upper-middle and middle
* Gender and Ethic are not concerned.
Geographic
* Wholesale
* Markets
* Mingalar
* Nyaungpinlay
* Yuzana Plaza
* Bayintnaung
* Regional Cities
* Bago
* Pyay
* Magwe
* Pathein
* Hinthada
* Naypyitaw
* Mandalay
* Meikhtila
* Taunggyi
* Lashio
* Myitkyeena
* Dawei
* Myeik
* Retail
* Convenience Stores
* Wet Markets
* Supermarkets
* F&B Outlets
* Hotels
* Tea shops
* Coffee Houses
* Restaurants
* University Campuses
* Institutional Cafeterias
Psychographic factor
These days, as coffee becomes a growing trend among many people, the number of coffee lovers is increasing. People think that they can be more attractive and stylish when they just hold a cup of coffee while relaxing, chatting, studying and working at home. They also think that the flavour and smell of coffee can bring them refreshment and warmth as an extra bonus of relaxation during their free time. Though drinking coffee can make you alert and reduce risk of some diseases, some people believe that drinking 3 or more cups daily and addiction to coffee may affect the health to some extent.
Target Market
Coffee is one of the fast moving consumer goods that is required to be easily reachable everywhere. People have the knowledge of the product and demand is high. It is important to consider the target markets for the products. Our target markets mainly include:
1. Wholesale (Business to business)
2. Retail (Business to business to customers)
3. Food and Beverage Outlet (Business to business to customers)
Depending on the customers' behaviour, pure roast and ground coffee is recommended for pure coffee lovers, while 3 in 1 Coffee Mix can give satisfaction for those who likes sweet flavour. For those who like coffee with chocolate flavour, mocha is the best. Various target market strategies include single segment, product specialization, market specialization, ` market coverage. Among them, full market coverage strategy is chosen as it can help the products spread widely and reach to the customers easily and conveniently when in need. Full market coverage – the firm attempts to serve the entire market. This coverage can be achieved by means of either a mass market strategy in which a single undifferentiated marketing mix is offered to the entire market, or by a differentiated strategy in which a separate marketing mix is offered to each segment. For this coffee company, only a single marketing mix is used for the different markets, which means undifferentiated target marketing, targeting all our products to the chosen entire markets.
Fig.1.2. Full coverage Target market strategy
Product Positioning
Pure Coffee is getting popular whereas the sales volume of ready-mixed coffee is also growing due to convenience.
Fig.1.3. Positioning map
Positioning map above shows how the different coffee brands existing in Myanmar market based on the price and quality.
Marketing Mix
Products
Coffee is the drink that many people love to have at all time as it is refreshing, fast and easy to make. Moreover it is cheap, substitutable, and easily available to the consumers. Therefore, it is called fast moving customer goods (FMCGs). Since it is distinct and popular among beverages, business people around the world lay an eye on doing the coffee business, which creates more competitive atmosphere among the coffee companies. There are three new major product line-ups.
a. Pure Roast and Ground Coffee
Intense and refreshing flavour
100% Arabica coffee beans from Brazil
Net weight 300g, 30g per sachet
b. 3 in 1 Coffee Mix
Sweet flavour with non-dairy creamer and sugar
Net weight 300g, 30 g per sachet
c. Mocha
Chocolate flavour
Net weight 300g, 30 g per sachet
Ingredients
a. Pure Roast and Ground Coffee-pure coffee powder
b. 3 in 1 Coffee Mix -instant coffee powder, Non-dairy creamer, sugar, c. Mocha-ground coffee powder, chocolate syrup, non-dairy creamer, sugar
Packaging
Eco-friendly materials, polyester film laminated with aluminium foil with attractive, simple and cost-effective design is selected to use for packaging. These have gained international acceptance from various consumers from all over the world, as they help to preserve the environment enormously. When these food containers are disposed correctly, it is proven that they are naturally degradable and these provide plenty of benefits that are advantageous to the manufacturers, consumers, and the environment. Eco-friendly products have also proven to assist the environment in the diminution of released greenhouse gases. When these are exposed to the air and sun, their decomposing time is a lot higher compared to synthetic elements and plastics. So, by using the green materials, it can be beneficial in attaining the customers' awareness.
Raw Materials
The source of coffee beans plays an important role to get the real taste of coffee. Before merging with the Virgin Group, coffee beans for this company were purchased from the coffee farm in Shan State. To introduce the international coffee taste to Myanmar people, we plan to import beans from Brazil, a country which is popular for providing the best quality coffee around the world.
Pricing
Ansoff's model
| Existing Market| New Market|
Existing Product| Market Penetration(low risk)| Market Development (Medium risk)| New Product| Product Development (medium risk)| Diversification (High risk)|  According to Ansoff's model shown above, the risk is said to be medium as we are introducing the new product in the existing market. Pricing is either cost-based, demand-based or competition-based. In cost-based pricing, you set prices purely on production cost and desired profit without considering the demand. In demand-based pricing, consumer research helps to ascertain the acceptable price range then you can determine profit and cost requirements within that range. In competition-based pricing, you set your prices based on competitors. Depending on customer loyalty or brand differences, you might be selling at, above, or below market price (Dana Griffin). According to the theory mentioned above we decided to use competition-based pricing by selling below the market price and penetration pricing to gain the market share.
Place / Distribution Channel
There are three decisions necessary to develop channel of distribution strategy: (1) Determining the type of channel arrangement (2) Deciding the intensity of distribution and (3)Selecting the channel configuration. (Cravens, 2000) For our case, indirect channel should be used as shown in the figure 2. Fig.2. Indirect Distribution Channel
Everybody loves drinks, which can give refreshing moment. We can have it everywhere, every time and every season. We are producing the drinks that everyone loves. Therefore, intensive strategy is to be used which means that our product can be easily reachable to the customers. Promotion
Sales promotional strategies are of two kinds: push and pull strategies. A push promotional strategy involves taking the product directly to the customer via whatever means, ensuring the customer is aware of your brand at the point of purchase. (Taking the product to the customer) A pull strategy involves motivating customers to seek out your brand in an active process. (Getting the customer to come to you) Launching the new products in the competitive market needs to attract the customers' attention as well as penetrate the market. Therefore, both push and pull strategies are useful for promoting our products. Push tactics include:
* Persuading the retailers such as convenience stores, supermarkets to stock more of our products by creating a competition among the retailers (eg. Product Display Competition) * Signage at convenience stores
* Discount on targeted volume and overseas incentive trips to the wholesalers * Direct selling to customers in showrooms or face to face Pull tactics include –
* Point of sale materials – posters, display stands – ways of presenting the product in its best way or show the customer that the product is there. * Advertising on TV such as product placement, TV commercials, sponsoring tv programs * Advertising on billboards, LED board, car stickers
* Internet advertisements (eg. Facebook)
* Text messaging, mailing newsletter
* Wet sampling at the supermarkets, events, trade fairs, teashops * Gondola Display at the supermarkets, shopping centers * Sale promotion and discount
* Word of mouth referrals
Human Resource Management
The common problem of high turnover in organization is mostly concerned with poor leadership. Employees leave jobs because they are not satisfied and are basically unhappy. But few employees leave because of pay. The cost of turnover is more than the annual salary of the individual worker lost. There are some employee turnover effects for organization. These are employee morale, on the job injuries, customer relationships, effectiveness of other employees and increased theft. So we need to make and change human resources functions in order to respond current high turnover rate. Recruitment Strategy
The problem of high turnover rate might be at the beginning of the employment relationship – hiring the right people in the first place. Hiring the right people from the start is the single best way to reduce employee turnover rate. Start by examining our recruiting practices, including how managers are measured and rewarded for their recruiting effectiveness. The first step to choose the employees is the interview by our managers or team leaders. The aim of the interview should be to obtain the relevant facts about the job, namely the job title, organization details and a list of the tasks or duties performed by the job holder. The advantages of the interviewing method are that it is flexible, can provide in-depth information and is easy to organize and prepare. To receive leadership training for supervisors and managers
Ineffective leadership was among the reasons why employees quit. Thus, human resource manager plays an important role in the organization in order to place the employees in the right place and leads them. A good manager is observant and knows when the staff is unhappy and immediately solves the problem. Provide leadership training to supervisors and managers on how to evaluate employees, give constructive and regular feedback and modeling behavior that gains employees' trust. All levels of management and supervision need to be highly proficient at creating an environment where the culture is upbeat, positive, and has high trust. This does not happen by accident, or simply by desire (Robert Whipple, 2010, Leading with Trust is like Sailing Downwind).
Feedback Performance
Employees who are underutilized, tend to get bored and restless. If there is a vacuum of activity, people often get into mischief. It is important for managers to craft job duties and responsibilities such that people are actively engaged in the work every day (Robert Whipple, 2010, Leading with Trust is like Sailing Downwind). There needs to be a constant flow of information on how all employees are doing in each area of the organization. Performance appraisal is a formal system of review and evaluation of individual or team task performance. People who are kept in the dark about their performance become disillusioned and cranky. The simple kindness of letting people know how they are doing on a daily or weekly basis pays off in terms of lower turnover (Bob Whipple, 2010). Simple emails of praise at the completion of a project, monthly memos outlining achievements of team to the wider division, and peer-recognition programs are all ways to inject some positive feedback into a workforce. A thank you note to the employee is good.
Train and Development for Employees
Training provides employees with the knowledge and skills needed for their jobs. Development involves learning that goes beyond today's job and has a more long-term focus. Employees, who have been trained on several different jobs recognize they are of higher value to the organization and tend to be less inclined to leave (Bob Whipple, 2010). Along with the pleasure of having more variety of work, employees appreciate the ability to take on additional skills. Having good bench strength allows the organization to function well, even during times of high vacation or illness.
Work-Life Balance
If burnout and absenteeism are regular occurrences, explore how our organization can help its employees achieve work-life balance. Explore flexible work schedules to accommodate employees' personal and family obligations, as well as telecommuting to help them save the expense and stress of long commutes. It's difficult to make benefits like these available immediately, get employee input to ensure our pursuing options that employees will actually use.
Related Topics