Business: Eating and Finagle A Bagel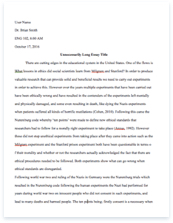 The whole doc is available only for registered users
A limited time offer! Get a custom sample essay written according to your requirements urgent 3h delivery guaranteed
Order Now
How has the business cycle affected Finagle A Bagel?
* The business cycle has affected the Finagle A Bagel in a positive way. I say this because the business is spreading and opening up more restaurants, so the business cycle has had a successful impact on the business even though running the business is nonstop. 2. What is Finagle A Bagel doing to differentiate itself from competitors that want a share of consumers' dining dollars? * The Finagle A Bagel restaurant uses high quality, fresh products, courteous and competent employees, clean, attractive and inviting restaurants to differentiate themselves from competitors. 3. Why would Finagle A Bagel donate bagels to local charities rather than give them away to customers or employees?
 The Finagle A Bagel would donate bagels to local charities due to the fact of it raising awareness of the businesses name in the community and surrounding areas. By doing this, it will increase peoples interests to eat at the restaurant due to the good they served in the community. 4. If you wanted to open a bagel restaurant in Hong Kong, would you license the Finagle A Bagel brand? Why or why not? * Yes, I would open a business in Hong Kong and license the Finagle A Bagel brand. I would do this because it is a very popular business that has a good name out for them. It would be a great opportunity to spread the greatness of this business. If I opened a business in Hong Kong and licensed the Finagle A bagel brand, it would bring many opportunities into the area such as donated unused bagels in this area of the world.
Related Topics