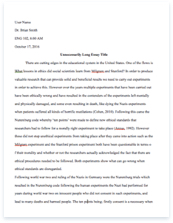 The whole doc is available only for registered users
A limited time offer! Get a custom sample essay written according to your requirements urgent 3h delivery guaranteed
Order Now
Q.1 Does BSB, Inc. enjoy any competitive advantages or core competencies?
Yes, BSB Inc has the competitive advantages and core competencies in the following ways – They are well established, national client serving company with university and college as one of the core line of business. Centrally located in campus, with additional two locations for distribution at strategic points. This shows the good facilities availability for delivery. Has been in operation in campus for 10 years. Manager has been in campus for past 18 months. This indicates the good Market Knowledge. They had quick delivery with lower cost that is reflected in the use of bicycle for transportation. In recent past they have provided services to meet customer satisfaction. This indicates the management flexibility to change and adapt measures of improvement. Local knowledge – They knew what students requirement through survey.
Q.2 Initially, how did Renee Kershaw choose to use her pizza operations to compete with off-campus eateries? What were her competitive priorities?
Quicker Delivery Service – They used bicycle for quicker delivery within campus. They had pre-made pizzas kept ready for responsiveness.
Priced – Utilizing the available facilities, providing training to existing staff, limiting the combinations of toppings.
Competitive priorities – Price and Delivery service.
Low price kept the competitors away. At the same time availability of the variety with quicker service was one of the operational advantages for growth.
Process – time was kept minimum by having preassembled and ready to cook pizzas.
Her target and competitive priorities were effective supply chain management and low cost.
Q.3 what impact will the new food court have on Kershaw's pizza operations? What competitive priorities might she choose to focus on now?
Impact
BSB will be losing the food service market share.
Competition will further increase with competitors also getting the advantage of location. BSB will no longer enjoy the monopoly of operations in campus. Competitors providing variety will further reduce the BSB sales. It has been noted that there has been increase in demand of toppings and Combinations. Immediate concern is from Pizza Hut as for them it's the core business.
Competitive Priorities
Variety of product: BSB need to increase the variety in product itself and increase the combinations in toppings for Pizza.
Deliver and Orders: At present stage, Pizza hut will not be taking Phone order and no delivery. This would be the biggest advantage and point to tap on for Kershaw. They can increase on the phone delivery and reduce the delivery time.
Constraint Management: She had already realized that existing space and equipments are insufficient to meet the demand. She should look at first to exploit the existing facilities and thereafter elevate the constraint by adding additional grill and facilities to meet demand.
Q.4 if she were to change the competitive priorities for the pizza operation, what are the gaps between the priorities and capabilities of her processes? How might that affect; her operating processes and capacity decisions.
Gaps:-
She does not have a variety for the Pizzas. At this moment they have limited number of standard Pizzas with limited combinations of toppings. These need to increase for variety of pizzas and combinations of toppings.
She is restricted by space and equipment for grill facilities.
Unable to meet the Pizza demands and orders need to be rejected for volume demand in case of various on campus functions.
Deliveries are being delayed due to over demand and limited facilities.
Affect:-
Operating processes has to be speed up to meet the delivery time.
As mentioned earlier she need to fully exploit and elevate the grill facilities.
At this stage, the grill is only open from 11 AM to 10 PM; she can have extra shifts to meet the existing demand.
In future, she will have to analyze the situation of demand and increase the facilities for grill.
This will increase her inventory and extra manpower to meet the demands and delivery schedule.
Q.5 what would be a good service strategy for Kershaw's operations on campus to meet the food court competition?
Add new types of item and variety to beat the competition.
Toppings and pizza variety to increase to beat the competition from Pizza hut.
Extend the timings of operations, to provide pizza at times when Pizza Hut is closed.
Their main attraction to the students and others will be providing delivery service and on phone orders. They should tap on this and advertise for delivery time.
Meet the delivery time with good quality.
Opening of additional grill area, especially at the cafeteria which is centrally located.
Keeping to her original policy of low price and affordability.
She can have a look at the raw material supply chain to reduce cost and improve process.
Related Topics