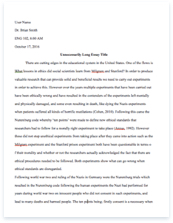 The whole doc is available only for registered users
A limited time offer! Get a custom sample essay written according to your requirements urgent 3h delivery guaranteed
Order Now
The Bike Company Brompton Bicycles will have to make significant changes to their business model if they are to survive in the ever-growing market. Brompton who predict sales of 19,000 bikes this year have employed a new management team. Lead by new Managing Director – Will Butler Adams they now aim to boost production of their folding bicycle by around 40 % to 50,000 units per year and with a major financial investment in manufacturing methods, improved systems, process and labour usage underway, Brompton aim to reclaim some market share.
In the past Brompton suffered with two key issues namely: not being able to meet demand (whilst operating at maximum capacity) and slow production methods.
Brompton are acutely aware of the risk of their bike being emulated by a competitor at a much cheaper price but remain clear on their stance with regards to their quality not being compromised. As the Brompton brand is intrinsically linked to the area in London where they are based a move oversees to compete with the foreign competition where much low labour costs exist is not an option, But with the Brompton product design not really changing in 20 years they do have some real advantages for example unlike some competitors they are not faced with the high tooling costs associated with regular design change and manufacturing.
Brompton have a very clear strategy to grow the business without becoming a mass-market brand and a commitment to sticking with their original founders obsession with detail and craftsmanship, they are working hard protect the reputation of quality whilst also meeting the demand for their product of which 70% of the sales are generated overseas. Increasing sales in the US will be a particular focus for Brompton this year.
Smith, P. (2008) 'Bike maker prepares to step up a gear: Brompton wants to keep up with the competition without its folding bicycles losing their uniqueness ' The Daily Telegraph, 1 April, p.11
Related Topics