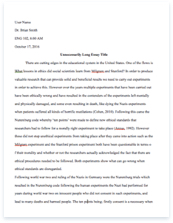 The whole doc is available only for registered users
OPEN DOC
A limited time offer! Get a custom sample essay written according to your requirements urgent 3h delivery guaranteed
Order Now
Established in 1956, Old Chang Kee best known for its Hainanese style Curry Puffs grew from a small stall along McKenzie Road in Singapore to one of the World's 20 Best Fast-Food Chains as voted by a U.S based Travel and Leisure Magazine in May 2012. The pivotal moment occurred in 1986 when the business was bought over and revamped. By modernizing, re-engineering and implementing strict quality standards, Old Chang Kee's franchise model has since expanded to over 80 outlets strategically located across the island with expansion into countries such as Australia, China, Indonesia and Malaysia. Adding to the current manufacturing and distribution facility in Singapore, a second was purchased in Johor, Malaysia to cope with the high demand and to further support both local and overseas expansion plans. Through product innovation, Old Chang Kee's menu now consist of more than 30 affordable and delectable food products such as fishballs, chicken nuggets, chicken wings, spring rolls, yam cakes and new variants of puff products to name a few.
Their marketing efforts combined with their high accessibility and visibility has positioned Old Chang Kee as offering consumers with accessible, quick, delectable and consistent food products at an affordable rate. Over the years, similar food chains selling curry puffs / puff products and other food products have cropped up, namely "A1 Crispy Puffs' and "Tip Top Puff Factory". At the same time, the food industry has seen the emergence of "mom and pop" shops with similar product offerings jumping on the bandwagon. Despite the competition level, Old Chang Kee's annual turnover was S$58.5 million last year with a year-on-year improvement of almost 10%. Its signature puff products accounted for approximately 33.7% of its revenue.
Strengths:
Well Recognised and Established Strong Brand Name:
With over 56 years of experience, product innovation, modernization, re-engineering and maintaining the "same good old taste", Old Chang Kee has managed to establish itself in Singapore as a well-recognised and strong brand name. Consistency of its products in all outlets:
By having a centralized manufacturing and distribution facility in Singapore, Old Chang Kee is able oversee the supply chain from raw materials to finished products and maintain product consistency and taste by imposing strict quality standards in the production and distribution process. Strength of its franchise:
Old Chang Kee's strong and well recognised brand name coupled with their simple business model, relatively low cost start up and maintenance and highly experienced support team proves favourable to franchisees. Their outlets are strategically located in key locations across the island with high human traffic to reach out to a wide range of customers. Weaknesses:
The Lack of Direct Control over Franchise Outlets:
A set-back that Old Chang Kee faces is the lack of direct control over their franchise Outlets. As outlets are run by franchisees, workers in the outlet are not working under the direct control of Old Chang Kee and as such, workers may not meet the requirements of providing excellent customer service or trained and informed on ways to handle and manage complaints in a professional manner. The issue of food preparation and hygiene guidelines can be questioned if the franchisee fails to impose strict operational procedures and conduct training programs. Lapse in Quality Control:
The case of a cockroach found in a sardine puff serves as a reminder that strict quality control measures are critical. Such incidents do not sit well with the general public and tarnishes the company's image.
Opportunities
Rising Demand for Healthier Food:
With an aging population, Singaporeans are becoming more health conscious as a result of initiatives carried out by the Heath Promotion Board in Singapore as well as global organizations reaching out to the public encouraging healthy living and eating. In a Bloomberg ranking on the World's Healthiest Countries publicized on August 15, 2012, Singapore came up tops as the Healthiest Country in The World. In order to remain competitive in such a knowledgeable and health conscious market, Old Chang Kee needs to diversify and incorporate a new range of healthier food products as an alternative to go along with the current food menu and practice healthier methods of cooking. Overseas Expansion:
Old Chang Kee can expand into the business districts of foreign countries that have a demand for food-on-the-go and an appetite for Asian Cuisine. Ideal countries would be that of high Caucasian population, where Asian food is not the staple diet and is priced astronomically high or high traffic volume business districts in neighbouring South East Asian countries such as Malaysia and Thailand. Threats
Rising in Commodity Prices:
The volatile global commodity market caused by prolonged bad weather will exert an upwards cumulative pressure on food prices. Additionally, the increase in the price of oil will have an impact on food values due to the rising cost of the transportation of raw materials to manufacturing plants, distribution of finished goods to franchise outlets and cost of cooking. This increase in prices will eventually be passed on to the consumers. Competitors:
Due to the simple business model and lack of uniqueness, the rise in stores having similar product offerings is on the rise. From 'A1 Crispy Puffs' to 'Tip Top The Puff Factory' this can severely affect Old Chang Kee's dominant market position, should these organisations receive applications from individuals keen on being a franchisee.
References
ListedCompany.com. 2012. Old Chang Kee Ltd. http://oldchangkee.listedcompany.com/ Old Chang Kee. 2005. Old Chang Kee Ltd. http://www.oldchangkee.com/ Singapore Scene. 2012. Yahoo! Asia Pacific Pte Ltd.
http://sg.news.yahoo.com/blogs/singaporescene/old-chang-kee-sardine-puff-reveals-nasty-surprise-234710682.html
http://pachome1.pacific.net.sg/~chanpal/article6.htm
http://www.sharesinv.com/articles/2008/01/23/old-chang-kee/
http://www.hpb.gov.sg/HOPPortal/faces/HealthProgrammes?_afrLoop=11091281108250550&_afrWindowMode=0&_afrWindowId=null#%40%3F_afrWindowId%3Dnull%26_afrLoop%3D11091281108250550%26_afrWindowMode%3D0%26_adf.ctrl-state%3D4dy4ssrmz_4
http://www.bloomberg.com/slideshow/2012-08-13/world-s-healthiest-countries.html#slide21
Related Topics