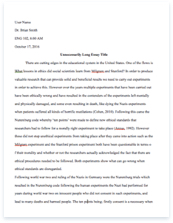 The whole doc is available only for registered users
A limited time offer! Get a custom sample essay written according to your requirements urgent 3h delivery guaranteed
Order Now
Introduction
Bounce Fitness is made up of four fitness centres. Head office is currently established in Cairns, Queensland. The other centres are in Brisbane, (Queensland), Sydney, (New South Wales) and Melbourne, (Victoria). It is the intention of the Board of Directors that a new centre will be opened in Perth, (Western Australia).
It was established in 2001 by Margaret House as a single aerobic studio. After two years membership increases demanded the small leased centre be expanded and a new facility was built on land purchased by the organisation. In 2004 a second centre was established in leased premises in Brisbane and then Sydney and Melbourne in the subsequent two years.
The Head Office remains in Cairns and a Board of Directors has been established to oversee the function of the business in all of the centres. Each centre has a Manager, who reports to the CEO in Cairns, and a team of permanently employed fitness instructors and other casual instructors, all of whom report to the Centre Manager.
The business is operated on best business practice and complies with all legislative requirements, local by-laws and is registered with the national body.
Bounce Fitness intends to market its brand through excellence in service and expertise to establish itself as a premier provider of fitness and wellness in Australia. Much time is invested in training the Centre staff to upgrade their professional skills and in customer service to foster a loyal member base. Classes are innovative and varied with regular changes to routines and activities.
Bounce Fitness has developed choreographed fitness moves with accompanying music which is geared to the varying interests, needs and goals of the member group. It is intended that all around Australia, gym and fitness centre members will continue to be enhancing personal performance through classes designed and produced by this business.
Classes are coupled with state-of-the-art fitness equipment to cater to those who prefer resistance training to aerobic workouts. Additional free weights allow for use by even die-hard lifters.
All centres are carpeted in areas used for stationary activities, spacious, well-ventilated and air-conditioned to make the environment as safe and comfortable as possible. They are light and feature wrap-around mirrored walls. The decor was designed by a Brisbane firm and is updated every three years. There are showers, toilets, lockers.
Each centre features a retail section selling fitness shoes, clothes and other related fitness items. There is a small cafeteria which is leased to a provider who supplies healthy, low calorie drinks and light food.
Each Centre has regularly scheduled aerobic classes ranging from high intensity to low intensity. The scheduling is left to each Centre but must sustain a minimum average of twelve in each class for them to continue to be held. The style of classes changes as new methods are developed to sustain interest and provide variety.
Circuit classes are also scheduled for groups who move in a circuitous rotation around the different resistance equipment sequentially as instructed by the Instructor. They are required to complete interval aerobic exercises during the completion of a class to enhance the value of the workout.
Very low intensity classes are also held in age care facilities to keep residents active and incorporate light weights to keep them healthy. This exercise contributes to the physical and mental health of participants as well as providing an interest in their day.
Special classes are held in high schools for senior students, sheltered workshops and other special situations as requested and are operated at minimal or no cost as a community service.
Funding is primarily from memberships. Memberships are sold on one, three, six and twelve monthly basis on a decreasing fee scale. Casual members are welcome, but the daily rate is a premium one.
Each Centre sells memberships to 120%. This means that at peak times it could be quite crowded, but experience demonstrates that there is a maximum of 80% usage.
The retail arm of the business accounts for about 30% of the takings from each centre. The strategic plan for retail is set to increase investment in sales this year to 35%. Each Centre will be given a budget to develop and implement a sales and marketing plan to trial. The most successful may be implemented nationally and will attract an incentive for the most successful Centre.
The catering facilities are currently leased to private operators, and this is reconsidered during each annual planning session by the Board, which produces 5% of the income, less than the rent off-set.
Related Topics