Boston Red Sox Spring Training Decision Case Study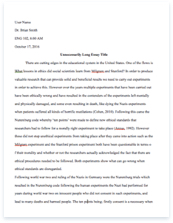 The whole doc is available only for registered users
A limited time offer! Get a custom sample essay written according to your requirements urgent 3h delivery guaranteed
Order Now
1. The center of gravity for the population of the country is C (4.49, 7.83) with:
Explanation: The location of X = 4.49 and Y = 7.83 is the optimal location determined by quantitative factor that use to find appropriate location for the stadium with highest customer demand. The method shows the minimal distances weighted from the stadium to 5 population centers. If we base solely on this criterion, the best stadium location will be site A because it is the nearest site to the center of gravity. 2. The center-of-gravity method just focus on the population of geographic area and does not take in to account other factors such as land cost and other cost, taxes, labor availability, traffic access, environment, economic development, and a lot of other factors, so we need to make adjustment to find the appropriate location. A glance at the comparison between the four sites, we can easily see site A and site D have more advantages than site B and site C; therefore, I will make a comparison solely between site A and D. Site A has relatively lower total cost than site D and bigger in space. Although site D gain more environment group(s) endorsement, but site A is also not offended by those groups.
The traffic access in site A is better than site D, which is a critical factor make it is more reasonable due to an improvement in stakeholders' convenience. Both of the sites are ready for all the fundamental constructions facilitating shorter permit time, site D has a little higher level of long-term economic growth opportunity and development, but site A has more chance to preserve area of the county. Site A is nearer to the center area where a lot of retails and leisure service providers have already established and matured make it a huge benefit. Albeit it is encouraged to build stadium in site B to gain further commercial development as it next to the airport, site A is not far away from the airport, and also could make impacts and develop in later time. Combining all factors, site A is the optimal location to build the stadium due to the harmonious combinative beneficial factors, including quantitative and qualitative factors.
Related Topics