BNI Syariah – Hasanah Card Program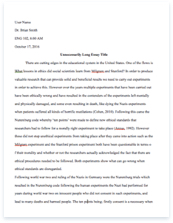 The whole doc is available only for registered users
Pages: 2
Word count: 339
Category: Banking
A limited time offer! Get a custom sample essay written according to your requirements urgent 3h delivery guaranteed
Order Now
Big floating mass of people that comfortable with either conventional banking or syariah banking and the advantage offered by syariah banking compared to the conventional made the syariah banking industry growth quite significant these years in Indonesia.
BNI Syariah as one of the player in Syariah banking industry do a different strategy for their credit card program which is called the Hasanah Card (HC). Their tag line is "Sharia-compliant transaction wise inspiration" that derived from their Vision and Mission "InsyaAllah (Wishing) you a great fortunes. In implementation level, HC manage its value by trying to get the essence of diversification not solely for company profits in doing their business.
This credit card based on syariah law offer strong benefit of card features (that not offered by conventional credit card), such as : 1.Based on Islamic Ijara margin, made a lighter interest system. 2.Some gimmick program for marketing, like Umrah package or study tour package with 0% installment up to 12 months. 3.Another gimmick program for entrepreneurship, such 0% installment for franchising payment. 4.Automatic payment system of Zakat, Infaq and Endowments.
5.Can be used like regular credit card because supported by Master Card International.
We can see by the program they do, their target market is quite different than conventional credit card that focused on "pleasure" program. For the Umrah package to Mekkah they target muslim people and forstudy tour package to London, they target housewives that want to send their children to study abroad for couple of weeks. Their entrepreneur program target the people who want to start their business but have capital issue. Their target in short is summarized like these: above 22 years old, men and women, Muslim non-Muslim, floating market or non-sharia loyalist. The biggest share of 35-45 years old (60%) and the largest gold current composition is 65%.
BNI Syariah hope by doing a strategy that different from conventional bank
and favor their syariah background , they can penetrate the market and achieve 500.000 (five hundred thousand) subscribers in 5 years.
Related Topics