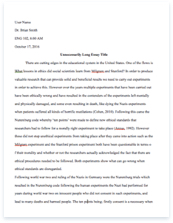 The whole doc is available only for registered users
A limited time offer! Get a custom sample essay written according to your requirements urgent 3h delivery guaranteed
Order Now
Blue Star is India's largest central air-conditioning company with an annual turnover of Rs 2270 crores, a network of 24 offices, 5 modern manufacturing facilities, 650 dealers and around 2500 employees. Blue Star has business alliances with world renowned technology leaders such as Rheem Mfg Co, USA; Hitachi, Japan; Eaton – Williams, UK; Thales e-Security Ltd., UK; Jeol, Japan; ISA, Italy and many others, to offer superior products and solutions to customers. The Company has manufacturing facilities at Thane, Dadra, Bharuch, Himachal and Wada which use state-of-the-art manufacturing equipment to ensure that the products have consistent quality and reliability.
Blue Star fulfills the air-conditioning needs of a large number of corporate and commercial customers and has also established leadership in the field of commercial refrigeration equipment ranging from water coolers to cold storages. Blue Star's other businesses include marketing and maintenance of hi-tech professional electronic and industrial products. Blue Star primarily focuses on the corporate and commercial markets. These include institutional, industrial and government organizations as well as commercial establishments such as showrooms, restaurants, banks, hospitals, theatres, shopping malls and boutiques.
VISION, MISSION, OBJECTIVES
•To deliver a world class customer experience.
•Focus on profitable company growth.
•Be a company that is a pleasure to do business with.
•Work in a boundary – less manner between divisions to provide best solutions to customers.
•Win our people's hearts and minds.
•Place the company's interest above one's own.
•Encourage innovation, creativity and experimentation in what we do.
•Build an extended organisation of committed business partners.
•Be a good corporate citizen.
•Honour all personal and corporate commitments.
•Maintain personal integrity.
•Ensure high standards of corporate governance.
HISTORY AND GROWTH OF COMPANY
Blue Star was founded in 1943, by Mohan T Advani, an entrepreneur of exemplary vision and drive. The Company began as a modest 3-member team engaged in reconditioning of air conditioners and refrigerators. An expanding Blue Star then ventured into the manufacture of ice candy machines and bottle coolers and also began the design and execution of central air-conditioning projects. Then came the manufacture of water coolers. In 1949, the proprietorship company set its sights on bigger expansion, took on shareholders and became Blue Star Engineering Company Private Limited. Ever since, there has been a constant and profitable growth. Blue Star diversified and took up agencies for Material Testing Machines and Business Machines. The export arena beckoned and the Company began exporting water coolers to Dubai, where in fact, 'Blue Star' soon became the generic name for water coolers.
The sixties and the early seventies witnessed Blue Star continuing to expand and thrive. A team of dedicated professionals aided Mohan T Advani in ever furthering his vision of a profitable company dedicated to its ideals of professionalism and success. Employee strength crossed the 1000 mark and the company went public in 1969 to become Blue Star Limited, as it continues to be called today. Blue Star crossed the Rs. 500 crore milestones in 2000 and the Rs. 600 crore milestones in 2002-03. With the boom in construction activity and increased infrastructure investments, the Company leveraged its leadership position to grow aggressively. In the following three years, the Company nearly doubled its turnover, clocking Rs 1178 crores in 2005-06. Even more than size, Blue Star enjoys an enviable reputation as an ethical corporation, ever mindful of its obligations towards customers, shareholders, dealers, business partners, employees and the environment in which it operates.
GROUP OF COMPANIES
BLUE STAR INFOTECH
Blue Star Infotech is a global provider of Product Services, Enterprise Services, Travel and Hospitality Services and Independent Testing Services. Headquartered in Mumbai, it operates seven software development centres in Mumbai and Bangalore, compliant with International quality standards. The International Software Services business of Blue Star Limited was spun-off into a separate company, Blue Star Infotech Limited in April 2000. Since its inception in 1983, Blue Star Infotech has been instrumental in helping organisations leverage IT. Blue Star Infotech is a Microsoft Gold Partner and a member of the Global Services 100 list of service providers. The Company is publicly listed on the National Stock Exchange and the Stock Exchange, Mumbai. The services offered by Blue Star Infotech include :
•Product Services, utilized by ISVs and hardware technology vendors, are delivered on a collaborative platform, and use a variety of development methodologies such as Scrum, XP, Iterative, to enable clients to deliver their products to the market in the shortest possible time and at least cost, without compromising on quality and scope. Blue Star Infotech has an unblemished track record of having maintained Intellectual Property for its technology clients. •Enterprise Services are a combination of business process consulting and application management services that collectively address the end-to-end IT needs of an enterprise thereby enabling them to focus on what is core to them.
Partnerships with leading ERP vendors such as Microsoft, Oracle, SAS and ProClarity provide the Company with that added advantage, enabling it to deliver value to customers. •Travel and Hospitality Services provide organizations servicing both leisure and business travellers with solutions and services that help improve operational efficiencies, increase distribution channels and reduce costs through connecting directly to CRS and inventory databases and harnessing technology. •Independent Testing Services, a suite of 'low risk-high impact' offerings, enable CXOs to deliver a reliable and robust solution to their users. It provides an un-biased perspective on the quality of a solution, thereby taking up the role of an Independent Certification authority and enabling the CXO to focus on more critical parts of the development life cycle.
MANUFACTURING
MANUFACTURING PROCESS
Blue Star understands that skilled manpower and other staff members are an indispensable part of the manufacturing set-up and the management should work shoulder to shoulder with them. Management grade staff too is put through training programs on various aspects of manufacturing and business. Also, performance awards are announced every year. Apart from enhancing the skills of the staff, such initiatives create a positive, firm and lasting emotional bond between staff and company. This in turn contributes to greater productivity. MANUFACTURING SYSTEMS
The factories make extensive use of IT to enhance productivity and product development capabilities. All our factories are ISO 9001: 2000 certified BAAN ERP implemented in 3 factories and Himachal under implementation. RAW MATERIAL AND MATERIAL MANAGEMENT
Sheet metal fabrication
A high degree of repetitive accuracy in sheet metal fabrication is achieved by using specialized equipment, CNC metal forming machines. The raw material used is prime quality, corrosion-resistant, galvanized steel for enhanced life of the product. The equipment used for processing the steel includes CNC machines such as an Amada turret punch press, a LVD / Amada hydraulic press-break. All these allow for high quality cabinet fabrication within tight tolerances
Power coating plant
The state-of-the-art powder coating plant covers a wide range of very specialized process equipment, and is fully automated. A water-softening unit treats the raw water before it is utilized in the automatic hot spray pre-treatment system. It provides an even distribution of chemicals, controlled by an auto dosing mechanism that maintains the chemical bath composition with the help of electronic sensors. After a final mineral water rinse, the components pass through a dry-off oven under dust-free conditions to remove all traces of moisture. The components are then transferred into the powder painting booth for coating, where temperature, humidity and dust levels are controlled. The powder painting equipment, supplied by Nordson, USA, is equipped with automatic electromechanical oscillators, for even powder deposition. Desiccant dry air-with a dew point of minus 400 C – helps avoid any moisture contamination of the powder. A 'smart spray' mechanism senses the conveyor movement and component geometry to adjust powder flow. Polyester powder – ideally suited for out door applications – provides the maximum protection against UV deterioration and corrosion. The components finally pass through a temperature-regulated curing oven to achieve desired gloss and surface hardness.
Heat exchangers
Experienced engineers create heat exchanger designs using high precision design software, which are then validated in our test labs. Blue Star also makes sure that the designs are energy efficient for optimum heat transfer. Fin and Tube: The sophisticated coil shops have some of the most advanced machines from USA, Japan and Korea. The Burr Oak coil line produces energy efficient DX heat exchangers. These have plain or enhanced split fins with grooved copper tubes for maximum heat transfer efficiency. Then the source plain and inner grooved copper tubes with coated aluminum fin stock of international quality from leading manufacturers to fit our specifications. Shell and Tube: Blue Star has shell and tube exchangers using specially enhanced surface copper tubes and shell design as per Blue Star or TEMA standards. Blue Star uses Heat Transfer Research Inc. (HTRI design software for these heat exchangers). Plate Type: Blue Star products also incorporate stainless steel plate heat exchangers for specialized process applications. System tubing
3-axis CNC copper tube-bending machines from Japan fabricate wrinkle-free system tubing to exact dimensions for a perfect stress-free fit. Special purpose machines carry out operations like end closing, flaring and forming for good joint formation. Prime quality copper tubes sourced globally help in optimum product performance. Brazing
The brazing process is carried out in an inert atmosphere to avoid oxidation and the resultant impurities from contaminating the refrigerant system. Specially selected brazing equipment and fixtures are used to produce high quality brazing. The joints are pressure-tested to check weld strength and leakage. The coils are then tested for fine leaks with ultra-sensitive electronic leak detectors. An automated coil brazing line from Korea ensures consistent quality brazing and leak proof joints. PUF installation
Blue Star fabricates CFC-free PUF insulated panels by using the latest equipment from Cannon. This enables to achieve a uniform and constant density of insulation for air handling units, telecom shelters and cold storage panels. Blue Star supply panels of up to 6 meters in length and 25 mm to 125 mm in PUF thickness. PUF insulation expertise finds use in a wide range of applications such as Air Handling Units, water coolers, deep freezers, reach-in coolers and mortuary chambers. Assembly and testing
The final product is assembled sequentially on conveyors, with in-built quality checks during assembly operations. Pneumatic tools permit torque-controlled rigidity, and specially coated corrosion-resistant hardware provides firm locking. Each machine is then electronically tested for leaks and run-tested for performance and electrical safety parameters before packaging.
PRODUCTS
CENTRAL AIRCONDITION
The building blocks of Blue Star's solutions are its products. The most comprehensive range of air-conditioning products in the country. A wide range of models are available in each product category to ensure that the air-conditioning system design is implemented without any compromise. All products have been designed on the energy-efficiency platform, and offer a
host of advanced features.
Room air conditioners
By being an expert in the area of central air-conditioning, it also helps us understand the cooling requirements of a diverse range of applications. This expertise, knowledge and the skills have helped us to have some of the most technologically advanced and energy efficient air-conditioning solutions for small spaces. Commercial Refrigeration
Having been the leaders in commercial refrigeration, we have a wide range of products catering to various small and large scale industries
Cold storages
Blue Star's Cold Storage Division offers us a wide range of cooling and preservation solutions. Solutions tailored made to suit any industry that requires storage of perishable produce over extended periods of time without suffering any loss of quality – be it in look, feel, touch, taste or chemical composition. Industries that find Blue Star's cold storage solutions enormously useful include the agriculture sector including horticulture and floriculture units, manufacturers of fresh produce of any kind, food processing units, pharmaceutical industries, seafood and other similar industries, as well as the dairy and hospitality sectors, including hotels, restaurants, and eateries. Specialty Cooling Products
Blue Star has developed specialized products for process applications, IT/ITES, telecom and the dairy industry. It has diverse experience and have a deep understanding of the demands on air-conditioning and refrigeration in each industry. This knowledge and domain expertise has helped in designing and manufacturing a range of specialized products which ensure that critical applications work seamlessly.
Research & Development
Blue Star offers complete engineered products and solutions with differentiated features. With the extent of climatic conditions varying across the nation, our products are designed to suit the specific local conditions. Considering the shortfall of Electricity supply, all the products are designed for energy efficiency. Blue Star products are most preferred in the domestic market because of energy efficiency features. In the offer, they are widest range of products for varying applications. This is possible due to extensive research and development that goes behind the products. All our factories are equipped with robust R&D facilities and a lot of importance is given towards continuous up gradation. Currently R&D team constitutes nearly 20% of the manufacturing division work force. This is a testimony to the significance that R&D has in the product development process at Blue Star. R&D team is encouraged to update with the latest techniques and processes in the field and thus are sent to various exhibitions / site visits across the globe. Consultants from various industries are also hired for specific industrial design projects.
Blue Star also believes in associating itself with leading global organizations that have done path breaking work in the field of innovations. The company also has tie-ups with reputed companies for knowledge sharing and technical institutions like IIT, Mumbai, where individual projects are executed. R&D at Blue Star also handles customer specific requirements, which require tremendous amount of expertise in that particular domain. Software that R&D team has deployed and which is used on a regular basis – Pro-Engineer, Solid Edge, AutoCAD, Pro Mechanics, R&R, HTRI, Mechanical Desktop, Rhino, Alias, CATIA, IDEAS, Solid Works, Patran, Hypermesh, Femap, Ansys, Nastran, Fluent, Flow Mechanica and Moldflow. Software packages including those for system design, air handling unit selection and heat exchanger optimization.
TECHNOLOGY ASSOCIATES
Blue Star has associated itself with global knowledge partners who have been leaders in specific product manufacturing. Through this partnership, Blue Star has been able to command a leadership position in the domestic market. Blue Star initially tied-up with York in the mid 1980s. It has been able to leverage this expertise and learning to manufacture its own Chillers. We now manufacture our own range of Screw, Scroll and Process Chillers. For Cold Rooms, Blue Star had tied-up with Kolpak, USA and Heat Craft for Freezing Units. Rheem, USA not only provided technical support for building the world class Dadra manufacturing unit, but also shared technical expertise. The foray in precision equipment business was achieved with support from Eaton Williams. Blue Star now manufactures Precision Control Packaged Units for domestic and global markets. BUSINESS ASSOCIATES
In keeping with its win-win approach, Blue Star treats its vendors as not just suppliers, but as business partners and tries to build long term associations that are profitable both to the suppliers and to Blue Star. In line with this thought, Blue Star has entered into long term arrangements with its key suppliers, many of whom are world leaders. For instance, Blue Star sources its Switchgears from Siemens, Compressors from Danfoss of Netherlands and Refrigerant from DuPont. General Electric Corp of USA provides Motors, while Hanbell of Taiwan supplies Screw Compressors. Copeland of USA assists in System Design. Over the years, Blue Star has built a strong network of suppliers around it. Not only that, the company also helps in the development of its smaller suppliers by providing various business related and technical inputs to them. For instance, since the vendors are also manufacturers, they will benefit from some of the good manufacturing practices that Blue Star adopts. Blue Star has educated a number of small vendors on the importance of ISO certification and encouraged them to get certified within a certain time period. This approach has greatly boosted the morale of vendors and firmly bonded them with Blue Star. Also, it ensures that the suppliers walk side-by-side with Blue Star on the path to growth.
HUMAN RESOURCE MANAGEMENT
Blue Star takes pride in the fact that the invaluable technical and business knowledge it has acquired in 65 years as an organization in the field of air conditioning and refrigeration is perhaps the richest in the country. During the review period, with the substantial increase in business volume, the Company increased its total head count to 2565 (including the absorbing of 124 employees from Nasser Electricals) as on March 31, 2008, an increase of 18% over the previous year, while Net Sales grew by 39%. Organizational productivity continued to grow in terms of sales per person and value added per person. The focus on people development continued at the same pace with special attention to developing the technical skills of dealers and business associates. Training in soft skills for Blue Star employees was enhanced with the introduction of some new training programmes. In order to sustain the positive culture of the Company, a new corporate programme was introduced called 'The Blue Star Way'.
This programme is intended to create an awareness of, and strengthen the Blue Star Way of working. A 360-degree feedback system continued to be used to measure behavior of Senior Managers pertaining to the Corporate Values and Beliefs. Environment, Health & Safety (EHS) has gained relevance as a new management discipline in recent times. In order to improve its performance in the EHS domain, the Company decided to provide a corporate focus by creating a new department called 'Environment, Health & Safety'. The EHS Department will be responsible for creating standards and conducting workshops to sensitize all employees and business partners on the EHS norms to be followed in the course of business. The Welfare initiatives include providing life insurance cover to all employees through HDFC Standard Life Insurance, annual medical check-ups for employees above the age of 40 years, and the Company subsidizing the medical insurance premium for dependent parents. The Mohan T Advani Education Trust disbursed scholarships to employees' children pursuing higher professional education while Blue Star Sahayata Foundation extended financial assistance to a number of deserving cases for mitigating emergency medical expenses. Harmonious and constructive relations between the Management and workmen helped to maintain a cordial work atmosphere and achieve business growth.
CORPORATE SOCIAL RESPONSIBILITY
Eco friendly initiative
Blue Star has made significant progress towards minimizing and even eliminating the environmental hazards resulting from CFCs in certain refrigerants used for cooling. As a matter of fact, Blue Star is one of the few companies selected in India for funding by "The Multilateral Fund for the implementation of the MONTREAL PROTOCOL". Blue Star has already introduced 'ozone friendly' centrifugal chillers using HCFC-123, the safe refrigerant replacing CFC-11. Blue Star also markets absorption chillers which use water as refrigerant. All Blue Star reciprocating chillers already use HCFC-22 refrigerant which is friendlier to the environment than the older R-12. The Company actively promotes wider use of large refrigeration systems using ammonia as the refrigerant. In fact, Blue Star is a member of the International Institute of Ammonia Refrigeration, USA.
Social initiative
Blue Star firmly believes that organizations must look beyond making profits and should contribute to the development and welfare of the society. This attitude is most evident in the outreach initiatives organized by Blue Star's factories. Blue Star factories take active participation in providing temporary shelters and essentials for the victims of an earthquake, sponsoring health check-ups and health education programs in local schools. The families of operators are an integral part of social development. Blue Star gives them appropriate advice on personal matters, financial and investment matters. The family members are also imparted training on diverse subjects. They are taught English as well.
RISKS AND CONCERNS
RISKS
The Company has in place an effective Risk Management framework under which all internal and external risks across the various businesses and functions are periodically identified, assessed and acted upon by the risk owners to minimize and mitigate their impact. These processes are also periodically reviewed to ensure their effectiveness. The Company continues to satisfactorily address the various financial risks relating to interest rates, exchange rates and credit risks as well as operating risks arising out of high input costs, changes in technology, customer preferences, increasing size and complexity of contracts and competitive pressures.
CONCERNS
While the strong fundamentals of the Company and it's sound financial base have placed it in a strong position to face the vagaries of the market, the overall uncertain economic scenario coupled with local and global inflation and the high price of oil are causes for concern and consequently a slow down in the economy could impact the growth of the Company to some extent in the coming year. The Company will continue to remain vigilant and will proactively take steps to mitigate the adverse impact, if any, arising out of these concerns.
Blue Star has been exporting its products to the Middle East for over two decades. Blue Star products have stood the test of time in some of the most difficult climatic conditions in the world such as UAE, Qatar, Bahrain, Oman and Kuwait. On offer it has a comprehensive range of products such as chillers with screw and hermetic scroll compressors, a wide range of air handling and fan coil units, duct able packaged and duct able split air conditioners including the heat pump versions. Blue Star also offers unitary products such as window and split air conditioners, deep freezers, cold rooms, water coolers and specialized air conditioners for precision control applications, Variable Refrigerant Flow (VRF) Systems with digital scroll technology and process chillers with frequency modulation. These world-class products are manufactured at our state-of-the-art manufacturing facilities in India. All the manufacturing facilities are ISO 9001: 2000 certified, and are powered through integrated Enterprise Resource Planning (ERP) software. Moreover, most of the products go through stringent tests on reliability and performance in our test labs.
SUPPLY CHAIN MANAGEMENT
Rapid growth coupled with volatility of input costs necessitated an agile and adaptable supply chain. The Blue Star focused on both the efficiency and responsiveness of all aspects of the supply chain by improving all round execution capability. A combination of short term and long term view along with the support of business associates helped the Company tide over the uncertainty and turbulence of increasing input costs. The supply chain adequately met the increased demands of the market place supporting greater channel and project business success.
CHANNEL DEVELOPMENT
Blue Star has around 180 systems dealers who exclusively deal in the Company's systems businesses consisting of packaged air conditioning and cold rooms. These dealers are provided technical expertise, installation and service competence of a high order. On the other hand, room air conditioners and refrigeration products, which are simple to install, are sold through a larger network of approximately 600 dealers. Most of them deal exclusively with Blue Star products in the HVAC domain. A few are multi-brand, multi-product dealers. The Company has established a Channel Management Centre to oversee the policy framework, certification and development of dealers and also put in place a Training Department for training channel partners. During the year, the Company implemented a number of initiatives in order to strengthen the competence of the dealer channels and make them more robust. A Management Development Program (MDP) for systems dealers was held to impart the essentials of managing a business professionally. Systems dealers were also put through a Sales Management training programme in order to enhance their sales competence.
Related Topics