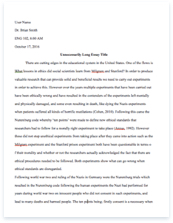 The whole doc is available only for registered users
A limited time offer! Get a custom sample essay written according to your requirements urgent 3h delivery guaranteed
Order Now
Michael Oher "Big Mike", a homeless teenage African-American. Michael has no idea who his father is and his mother is a drug addict. Michael has been in foster care with different families throughout Memphis and Tennessee. Every time he is placed in a new home, he runs away. He was taken in by a well-to-do family – the Touhy's and offered a second chance at life. Michael is befriended by a boy named Sean Jr. "SJ". SJ's mother, Leigh Anne is a strong-minded interior designer and the wife of wealthy businessman Sean Touhy. After a late night Thanksgiving school play, Leigh Anne notices Michael walking on the road, shivering in the cold; when she learns he intends to spend the night huddled outside the school gym, she offers him a place to sleep at her house. The next morning, when she sees Michael leaving, she asks him to spend the holiday with her family. Slowly, Michael becomes a member of the Tuohy family, even as Leigh Anne's rich friends wonder what she is doing. One even suggests that her teenage daughter Collins is not safe around him, much to Leigh Anne's disgust.
When Leigh Anne seeks to become Michael's legal guardian, she learns he was separated from his drug-addict mother when he was seven and that no one knows her whereabouts. She is also told that even though he scored low in almost every category, he is in the 98th percentile in "protective instincts".
After his grades improve, Michael is allowed to join the school football team. Despite a shaky start, Michael dominates on the field. SJ sends out videos of the games to college coaches around the country. Leigh Anne discovers that to get a NCAA Division I scholarship, Michael needs a 2.5 GPA, so they hire a tutor, Miss Sue. Some of the teachers help out as well, and Michael ends up with a GPA of 2.52.
When coaches come to recruit Michael, Leigh Anne makes it clear that she prefers the University of Mississippi (Ole Miss) as both she and her husband are alumni. Miss Sue, another Ole Miss alumna, tells Michael (who dislikes horror films) that the FBI buries body parts under the University of Tennessee for research; Leigh Anne particularly loathes that school. Michael commits to Ole Miss. Eventually, Michael and the Tuohys become the subject of an NCAA investigation. The investigator tells Michael that the Tuohys are fervent Mississippi boosters, who are subject to special restrictions, and his high school coach got a job at Ole Miss after Michael chose the school. Michael confronts Leigh Anne, asking her if she only took him in so he would play football for her alma mater. Michael then goes to his birth mother's apartment in the projects. His old friends welcome him, but their leader makes crude remarks about Leigh Anne and Collins. In the ensuing fight, Michael dispatches three thugs and then flees the scene.
Leigh Anne searches for Michael. He finally calls her, and they meet. Leigh Anne tells him she will support any decision he makes. Michael satisfies the investigator by explaining that he chose Ole Miss because his whole family has gone there.
Later, Leigh Ann and her family take Michael to the Ole Miss campus to begin college.
* Critical Assessment
ELEMENTS:
* Acting Quality
The acting quality was good enough to express the best emotions by the characters. The characters played a good role and provides a smooth flow with the scripts provided for. * Cinematography
It delivers a good quality all in the effects provided with people behind the cinematography. The audio and video quality are good. * Director's choice of mood and scene
The mood and scenes are not bad. The scenes are in high quality. The moods oftentimes dealt with happiness and most of time, dramatic. For me, that was directed best. * Soundtrack
A soundtrack consisting of the songs played in this movie was not released, however the score soundtrack by Carter Burwell was. The movie consisted of 23 songs with artists including Young MC, Lucy Woodward, The Books, Canned Heat, Five for Fighting. The music being played greatly fits the movie. Good choice!
**For me, all of the aspects of the film are good and positive.
* REFLECTION
One of the most outstanding virtue in the movie is what we called INSPIRATION. It was called THE BLIND SIDE because it refers to 'the blind side' where one must strive hard to win or tackle from the football term; on the other hand, it refers to one's hidden emotions that must be shared if that feels so sad. Michael Oher made her new beloved family his biggest inspiration. He had a strong determination to protect his family and make it last longer unlike what he suffered in his past. In this movie, Michael Oher faced circumstances that tested his capabilities to overcome it. He was a complete stranger that even the well-to-do Touhy's family foster him. I also think that all the strangers are keeping with bad luck because their strangers that are mostly unacquainted. If I will take a complete stranger, I probably think the best quality to act as normal. You know the phrase "getting to know each other"? It's the best thing to do that no necessarily to be harsh. I'll just make my way and try to be openhearted as soon as I can. If I did my part well, then I must be lucky enough to have a good, big brother that I didn't had. Although, it might took time to adjust – the most common challenge in dealing with the strangers, but I'll try my best to face it.
Family involves total care, love, trust, and happiness. My mom seemed to be my best inspiration ever. She believed and trusted me more than I did to myself, of course, dealing with the precious maternal instincts. That's why I'm lucky to have this kind of mother. She wanted me to be a good boy and must study hard to achieve my goals in life. She offered me pieces of advise that relates my whole life. Overall, she wants me to be successful just what she did to my cousins and to her siblings as well. That's why I did my best to be good to my family, relatives, classmates, friends, and other people as well. I did my best not to disobey others because I personally don't like the word RACISM. Why do people think OTHERS lowly wherein they can act as good as we are too. We were all sons of the Almighty and no one seems to be unequal just to be hurt. Some issues of racism that existed to this film was the following; the way Leigh Anne's colleagues reacted about adopting a complete black person but sooner they totally analyzed; the way Michael's friends act and think in the Hurt Village about Michael's biological mom and his new family; and I think about the football game which his opponent thought about being a black, weak, big man. Whew, that was really optimistic!
Uhm, I think racism still exist today. Most of the countries have their own legal constitution about racism. But the others, specially schools exist institutional racism just like this issue; SCHOOL FINANCE: Millions of African American and Latino young people in the United States don't get an education equal to that of most whites, partly because the urban schools they go to don't have as much money as the schools in the white suburbs. This is because the country has decided that much of the money for schools should come from local property taxes. So in communities where the houses and businesses are less expensive, the schools don't get enough money to provide a high quality education. This is unfair. This is institutional racism. If we financed schools differently every student, regardless of his or her "race", could go to a high quality school that was the equal of the schools other students attend. I can't believe they can do that just maybe for their pride! Tsk. Tsk. Tsk.
Anyway, Michael Oher had a kind of special action to overcome obstacles. I admit that his past life was totally full of sorrow. But that's okay, Michael did move on already to his new family. Because of his strong determination, he lives with his family happily. He don't want hurt and disobey them. He wanted to protect his family from people who estimates him lowly. In the other hand, Michael's something special secret is STRONG DETERMINATION AND PROTECTION. Well, being that kind of person seemed to be powerful. His way of doing good greatly punched my heart. Is that over acting or it's just truly very remarkable? For me, it's both because it affects me, the way I protect, determine, and motivate to my family, and friends. I learned a precious lesson from Michael Oher to be one of a kind son to Touhy's and football playmate as well. May his lesson remain carved and blotted to our heart and brain. God Bless Us, Everyone – as Tiny Tim said.
Related Topics