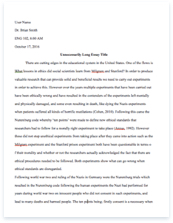 The whole doc is available only for registered users
A limited time offer! Get a custom sample essay written according to your requirements urgent 3h delivery guaranteed
Order Now
Saturday, 7th February 2009 was one of the darkest days to dawn upon the whole of Australia. But mostly towards the people of Victoria, it is now known as Black Saturday. Black Saturday was a series of bushfires that ignited or were burning across Victoria during extreme bushfire-weather conditions, resulting in Australia's highest ever loss of life from a bushfire.
Conditions:
Majority of the fires ignited and spread on a day of some of the worst bushfire conditions ever recorded. Temperatures in the mid to high 40s with wind speeds in excess of 100 km/h, which fanned the fires over large distances and areas which created several large firestorms and pyrocumulus systems.
A pyrocumulus is literally a fire cloud, it is a dense cumuliform cloud associated with fire or volcanic activity.
A cool change hit the state in the early evening, bringing with it gale-force south-westerly wings in excess of 120 km/h. This change in wind direction caused the long eastern flanks of the fires to become massive fire fronts that burned with incredible speed and ferocity towards towns that had earlier escaped the flames.
This picture contains not only black Saturday but other major fires in the past.
2002- Big Desert Fire
2003- Great Divide
2005- Wilson's Prom
2006- Grampians
2006-07- Victorian Alps
2009- Black Saturday
Effects.
The Fires of Black Saturday destroyed over 2,029 houses, 3,500 + structures in total and damaged thousands more. Many towns north-east of the state capital Melbourne were badly damaged or almost lost altogether such as Kinglake, Marysville, Narbethong, Stathewen and Flowerdale.
Many houses in the towns of Steels Creek, Humevale, Wandong, St Andrews, Callignee, Taggerty and Koornalla were also destroyed or severely damaged, with several fatalities recorded at each location. Fires affected 78 individual townships in total and displaced an estimated 7,562 people, many of whom sought temporary accommodation, much of it donated in the form of spare rooms, caravans, tents and beds in community relief centres. As a result of Black Saturday in total 173 people died and 414 were injured.
This Picture is showing the remains of a house and shed as the sun is setting on the eve of Black Saturday.
Causes:
Majority of the fires were ignited by fallen or clashing power lines or were deliberately lit. Other suspected ignition sources include lightning, cigarette butts, and sparks from a power tool.
More distantly implicated was a major drought that has persisted from more than a decade, as well as a domestic 50-year warming trend that has been linked to human-included climate change (global warming, greenhouse effects etc.). Mid March, favourable conditions aided containment efforts and extinguished the fires.
More Photos of destruction from Black Saturday.
Background.
This graph is showing the maximum and minimum temperatures for Melbourne for the 25th of January to the 9th of February. The day of Black Saturday 7th February, temperatures reached 46.4° C. But even for those 15 days it was very warm.
Events of February 7th
With over 3500 fire fighting personal were deployed across the state on the morning in anticipation of the extreme conditions. By mid-morning, hot north-westerly winds in excess of 100 km/h hit the state, accompanied by extremely high temperatures and extremely low humidity.
As the day progressed, all-time record temperatures were being reached, 46.4°C in Melbourne, which was the hottest temperature ever recorded in an Australian Capital City and humidity levels dropped to as low as 6%.
By Midday, wind speeds were reaching their peak and by 12:30 pm, powerlines were felled in Kilmore East by the high winds, sparking a bushfire that would later generate extensive pyrocumulus cloud and become the largest, deadliest and most intense firestorm ever experienced in Australia's post-European history. The overwhelming majority of fire activity occurred between midday and 7pm.
Bibliography.
http://en.wikipedia.org/wiki/Black_Saturday_bushfires
http://en.wikipedia.org/wiki/Pyrocumulus_cloud
http://upload.wikimedia.org/wikipedia/commons/5/5b/Melbourne_City_Heatwave_Min
_%26_Max_Temps_09_%28Concept%29.png
All Pictures and photos were from Google Images.
Related Topics