Bill Gates: The Inspirational Leader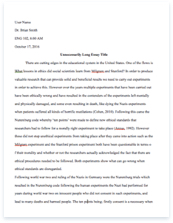 The whole doc is available only for registered users
A limited time offer! Get a custom sample essay written according to your requirements urgent 3h delivery guaranteed
Order Now
William H. Gates (Bill Gates) is a visionary man who uses that gift to advance technology and extend the boundary of what software and machines can do. As a result of his work, he had widely influenced many peoples; and along the line he became the true entrepreneur.
Bill Gates was born on October 28, 1955, in Seattle's Swedish Hospital .He was the only son and the second of the three children of William Henry Jr. and Mary Gates. Bill grew up like any regular child, but he had a talent that distinguished him from the rest. It was a talent that became his passion to "hack" computers, which got started when Seattle's Lakeside School offered computer time to their students. There, Gates, at age of thirteen, wrote his first software program, which played tic-tac-toe. And also there, Gates and Paul Allen got acquainted and their shared interests in computer programming bonded their friendship. Their partnership brought their talents to new heights. For example, they worked at Computer Center Corporation (CCC) and gained more computer experience; they opened their first company, TRAF-O-DATA in the fall of 1971, which specialized in monitoring and analyzing traffic statistics in cities and countries.
Gates's first major accomplishment took place in 1975 when, with the help of Allen, he wrote the first versatile software program, Altair BASIC, that became the industry standard. He was the first to challenge the freebie software distribution in a capitalistic letter. The following year, 1976, he dropped out of Harvard and made his third accomplishment, which was building Microsoft.
Gates came of age in a time of innovation and creative thinking. During that era, technology was still at the brink of evolution; therefore no hardware or software yet set the standard. Few knew about computers and most of them were kids like Gates. Gates took advantage of his opportunity to fulfill his childhood joy of computer game play and became an expert programmer.
Bill Gates's accomplishments influence us widely at work and in school. For example, Microsoft's products allow businesses to run productively. While in school, they allow us to share ideas (email) and give us a taste of technology. Most important of all is that Gates's accomplishments highlight a bright future for the human race and that is what makes him an inspirational leader. Gates's accomplishments teach us that success can be achieved through hard work and persistence. The best thing of all is this lesson can be applied to anyone. Just follow your passion and dream the undreamable!
"There will be a day, not far distant, when you will be able to conduct business, study, explore the world and its cultures, call up any great entertainment, make friends, attend neighborhood markets, and show pictures to distant relatives–without leaving your desk or armchair. It will be more than an object you carry or an appliance you purchase. It will be your passport into a new, mediated way of life."
Related Topics