Benefits of Activity-Based Budgeting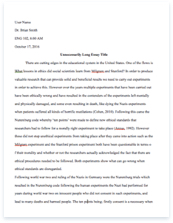 The whole doc is available only for registered users
A limited time offer! Get a custom sample essay written according to your requirements urgent 3h delivery guaranteed
Order Now
Along with the development of globalization, companies must have an efficient system to keep the competitive advantage. The broad application of new technology gives a basis to the advent of ABB. Nowadays, more and more companies start to use ABB in the budgeting process. Referring to ABB, companies do well in their budgeting period. This shows that ABB itself has many outstanding characters. In this article we will compare it with traditional budget method, so that it could give us a general survey about the characters and benefits ABB has.
What is Activity-Based Budgeting (ABB)
Definition of ABB
Brimson says ABB is a managing process that based on the activity level, in order to get lasting improvement on cost and operation (Brimson 1991). It presents a budget in terms of the cost of a company's products and services (NDMA 2006).
Background of ABB
ABB, evolved from ABC (Activity-Based Costing), is the "application of ABC and ABCM principles in a budgetary control setting" (Williamson 1996). ABB is based on products planning to produce and sales that haven't finished. It is activities that bring out costs and is products that create demands for activities. ABB allows us to get the activity needed for quantities of products and sales. We need to know the "historic data by adopting ABC" (learningnet), and with the data we could estimate the resources and costs to each activity.
How does ABB work based on products, quantity and combination of both calculate the cost of activity according to the planned products, quantity and combination compare with the current resource supply decide the resource cost budget according to the cost of activity
Benefits of ABB
Comparison between Traditional Budgeting Method and ABB
Budgeting is information that managerial persons need for decision-making and allocating the cost for each part of producing. So budgeting should offer an advanced material and give a panorama of what will happen in finance.
Compared with traditional budgeting method, ABB has many differences at budgeting period:
1. Tools for budgeting balance
Normally, with traditional budgeting method, companies refer to the data of previous year and financial statement of the activity plan then "give a new annual budgeting by increasing or decreasing the cost according to predicting or other requirement" (Dong Ying 2006). Company could only achieve budget balance by adjusting quantity of product/service supply or resource capability.
While with ABB, company could achieve operating budget balance before financial budget by adjusting "quantity of budgeting annual product/service supply, current resource capability, resource driver rate, activity driver
rate" (Pan Fei 2006), etc.
2. Allocation on indirect cost
Traditional budgeting method usually allocates producing cost by labor hour. Since producing cost is various and caused by changing factors rather than just quantity, it will be not reasonable for companies only taking account of cost driver related to quantity.
ABB finds out the cost driver with first consideration of accounting the reasonable basic activity which is used for allocating indirect cost. So the fundamental differences of ABB are (a) reduce the scope of indirect cost allocation, and (b) increase the allocating standards.
3. Product pricing
With traditional budgeting method, the costs of high yielding products are overestimated and the profits are undervalued; on the contract, the low yielding costs are underestimated and the profits are overvalued.
But with ABB, the persons in management level could reduce the price of high yielding products to increase the market share and gain more profits, while raise the price of the special and less profitable products. If the customers accept it, companies could earn high profits, and if the customers don't accept it, companies could just reduce the produce and allocate the spare labors to other products.
4. Reaction about resource consumption
Under traditional budgeting method, cost is a gross concept. Cost budgeting is just a simple division of direct material, direct labor, factory overhead and period expense but can not reflect every resource consumption item.
Under ABB, the reflection of each activity resource consumption item and quantity is clear. With this, the resource allocation and activity
consumption is transparent to get the optimization of resource allocation.
5. Organization structure
Traditional budgeting method is located in a vertical organization structure, while ABB concentrates on flat organization structure, which breaks the separation between departments inside the company. It is good for optimization of value chain.
6. Analysis on financial index
Traditional budgeting method analyses financial index by organization structure, while ABB could put financial index to every activity person by the activity characters and make the person responsible to the index. So that it could allocate the scarce resource more efficiently.
7. Stationarity
The keen competition requires companies to consider the cost variable. But traditional budgeting method separates the cost into variable and fixed, put the emphasis on the variable cost and consider the fixed cost implacable.
ABB believes that in the long run, most costs are variable, and it "seeks to understand the forces that cause overhead costs to change over time" (Colin Drury 1998).
Benefits of ABB
Although there are also problems with ABB, such as high work-out costs, complex program, and can not carry out individually by a single department of a company, ABB's benefits are outweighed the problems. The information about costs is more scientific and relevant by adopting ABB, and ABB makes produce, sale, and pricing decision-making more reasonable and real. The table below gives us a brief but clear insight about the benefits of ABB(Bailey 1991).
Table 1 Benefits of ABB
Benefits% of sampleProbably leading to:
Greater accuracy in product costing100Improved pricing, make-or-buy decisions
Greater involvement of production managers90Improved cost awareness, feeling of ownership, interaction
Improved management information70Greater awareness of departmental managers, better product design, strategy improved, management control, and quality management
Improved profitability
Reduction in costs Greater profitability, improved investment, performance enhanced, business opportunities
Under ABB, the balance of operating cycle budget and financial cycle budget can achieve separately. When companies work out a budget, they can achieve operating cycle in advance, and then go on to the financial budget based on the result rather than calculate the unbalanced operating cycle budgeting result. More important, ABB focus on work out budget directly according to the activity and resource and it has more nonfinancial cost drivers like amount of testing, and debug time. This is favorable for clearly analyzing the inefficient or unbalanced operating causes when analyzing variations. It is benefit for optimizing resource allocation, reducing cost and pricing decision, and offer essential information for optimization of the value chain.
ABB, based on "activity", now is developing into many aspects of company management. ABB removes the problems of the lack of strategic relevance by connecting strategy and budget, and then gives budget control more functions on strategy management. The strategic management which based on ABB is an activity chain and value chain management in operating process. It holds the direction of the market need, process of producing and after-sale service, so that companies know how to behave in the market risky environment.
Companies gain more profits by allocating resource, exerting the coordinated function among departments and producing links, and then achieve the scale merit goal of "1+1>2".
For labors and management level, the budgeting data ABB gives shows them a clear view of the number of activities they must finish every month during the budgeting year, so they understand and accept the budget better and carry out it more efficiently. This helps staff increase the enthusiasm and passion on working.
Conclusion
The basic principle of ABB is to work out the cost according to activity or work flow. It is different from traditional budgeting method which is based on the cost factors. The resource requirement is from planning activity or workload in order to make sure that it meets the frequent change of customer needs, department's target and strategy, change in work flow and service, and efficiency increase, etc. Based on the activity, work flow and value chain, ABB focuses on the entirely achievement, in order to enhance the capability of dealing with the affairs between departments. ABB increase the connection between budgeting and strategy planning, and the organizing process is good for reducing costs and inefficient activities.
The use of ABB makes it possible for companies to reflect the strategic direction clearly. Under ABB, there is a budgeting number for each activity, so when budget is executed, everyone knows how much should he do during the budgeting period. At the same time, ABB makes the company's strategy embodied and understood in daily operation.
Bibliography:
Bailey, J. (1991), 'Implementation of ABC systems by UK companies', Management Accounting (CIMA) (February)
Brimson, J.A., Fraser R.(1991), 'The Key Features of ABB', Management Accounting (London)
Colin Drury (1998), 'Activity-Based Costing', Cost: An Introduction (International Thomson Publishing), 293-312
C. T. Horngren, A. Bhimani, S. M. Datar, G. Foster (2005), 'Activity-Based Costing', Management and Cost Accounting (Prentice Hall Europe), 345-363
Duncan Williamson (1996), 'Activity-based budgeting', Cost & Management Accounting (Prentice Hall Europe), 178, 197-202 and 488
Dong Ying (2006), "To Complete the Budgeting System" (17 July 2006),
www.cma.e521.com/article.php?articleid=1325
Pan Fei (2006), 'Research on Activity-Based Budgeting', (26 May 2006),
www.chengben.net/Article/HTML/600.html
Jiang Chaohui (2006), 'Research on the Intra-company Budgeting Methods', (30 Aug. 2006), www.hnjycpa.cn/news/readnews.asp?newsID=645
Zhang Gang, 'Comparison and Operation of Traditional Budgeting Method and ABB', http://www.e521.com/magazine/ckyk/200106/0514154123.htm, N/A
www.ndma.com/resources/ndm2298.htm, N/A
www.learningnet.com.cn/contents/Hmm/budget/core/abb.htm, N/A
Related Topics