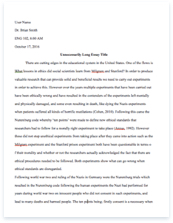 The whole doc is available only for registered users
A limited time offer! Get a custom sample essay written according to your requirements urgent 3h delivery guaranteed
Order Now
Benedictine life, like that of all Christians, is first and foremost a response to God's astonishing love for humankind, a love expressed in the free gift of God's beloved Son, Jesus Christ. Love, the motive for monastic life and its goal, tops St. Benedict's list of tools for good works (RB 5:10, 7:67-69, 4.1-2). Yet the Rule recognises many ways in which monastics can fail to ground their lives in love. It sets up personal and communal practices that deal directly with human selfishness wherever it occurs and seeks to heal the resulting harm to one's self and others. Ultimately it is the power of God's love that is decisive. Indeed, the crowning good work for the monastic is "never to lose hope in God's mercy" (RB 4:74).
PRAYER
Benedictine schools cultivate a fundamental attentiveness to the ways in which God is present in the human mind and heart and, indeed, in all creation. St. Benedict directs that nothing is to be preferred to prayer (RB 43.3). This daily experience of prayer is supported and deepened by individual spiritual reading, a practice that Benedictines call by its Latin name, lectio divino. Lectio divina is the slow meditative reading of Scriptures and other sacred texts with the intention of discerning how God is at work right now in the world and calling within the individual's own heart. For a monastic, the daily movement between common liturgical prayer and lectio divino opens up new space within where qualities and virtues such as compassion, integrity and courage can develop and grow strong.
STABILITY
Stability shapes a Benedictine way of life. All of its members commit themselves to seeking God. They resolve to pursue this, their heart's deepest desire, together, day in and day out, in good times and in bad, throughout the entire span of their lives.
STEWARDSHIP
At its core the Rule seeks to foster a fundamental reverence toward the creation that God has made. St. Benedict exhorts his followers to regard all the tools and goods of the monastery as the sacred vessels of the altar (RB 31.10). Benedictine monastics do not simply use up what has been given to them, nor do they aim to live in poverty. Instead, they prize good stewardship, the respectful use of material things for the good of all, with a special eye to frugality, integrity of form and function, and the capacity of beauty to communicate the presence and power of God. HOSPITALITY
St. Benedict sees Christ present within the monastery in Scripture and liturgy, and in the person of the abbot, prioress, the sick, and each of the members of the monastic community. However, St. Benedict accords special attention to Christ's unexpected arrival from outside in the person of the guest, whom he describes alternately as poor and as a stranger. Christ presents himself in the outsider's vulnerability and calls the monastic to put aside individual plans and pre-occupations in order to let the unexpected person in, to help them get established, to respond to their most pressing needs. And when the outsider comes to experience being "at home" in this new place, for however brief the stay, the monastic discovers new awareness of the common journey in which all are engaged. A blessing accompanies both the offering and the receiving of hospitality.
COMMUNITY
Benedictine monastic community is rooted in a particular place in which mutual service, especially in the mundane areas of everyday life, is demanded of all with no expectation of individual reward. It is a challenge to contribute to a living, flesh and blood community on such terms. The qualities of character that are required are nurtured by the individual community's sense of its mission, the witness of monastic forebears and the broader communion of saints across the ages. The imagination to persevere and thrive in such a life is enriched through the example of communities across the world – monastic and nonmonastic, Christian and non-Christian, religious and non-religious – that make sustained practical efforts to foster human well-being, often in the face of overwhelming obstacles. Though directly grounded in a particular place, the commitments and aspirations of Benedictine life can only bear fruit if they stretch to horizons that are truly universal.
JUSTICE AND PEACE
The aim of the Benedictine life is to find peace. It is not something that we sit about and wait for – we must pursue it, work for it, set out trying to achieve it . Peace is not another word for passive or disengaged or removed from the world. It is an active ordering of life so that peace is the outcome. Benedict is offering us a way to fine peace in our hearts and beyond. Peace is a feature of just communities – disharmony and injustice create tension, jealousy and annoyance. Peace cannot exist in that environment. For peace to reign, justice is fundamental. So a Benedictine community has an inherent desire to bring about justice. This means that we recognise that there is nothing in the world that is not first in the human heart. In all hearts and in our communities, we must seek peace and pursue it. CONVERSATIO
The aim of life for Benedictines is the same as it is for all Christians – to be transformed in every part of one's life so that God's very image, in which each has been created, becomes palpable and transparent. The Benedictine word for this way of life is conversotio, the process of letting go in day-to-day life of self-centered preoccupations and false securities so that the divine life at the core of one's being becomes manifest in a trustworthy pattern of living. Conversatio is a commitment to engage in practices that over a lifetime bring about conversion into the likeness of Christ and, in particular, Christ's giving of self for others. This transformation proceeds according to small steps; and it is tested in unexpected ways over a lifetime, To come to fruition conversatio requires stability, discipline, faithfulness and resilience.
OBEDIENCE
Benedictine life is unthinkable without obedience, a value that cuts against the grain of much in contemporary life. It is often forgotten that the root of the word obedience is found in audire, "to listen." When St. Benedict begins the Rule with the exhortation "Listen," he emphasises the stance of obedience required of all who seek wisdom. He asks for obedience not only to the spiritual head of the monastery, but to the other members of the community (RB 7i:l-2). Each has something of value to say about true fullness of life. For the monastic, obedience is putting into practice what is learned by listening to the other "with the ear of the heart" (RB Prol. 1). Centuries of Benedictine experience show that such listening requires a willingness to submit to imperatives outside of the self, something that is never easy to do, but that is deeply rewarding.
DISCIPLINE
Discipline is a way of focusing energy and attention on what matters most. Benedictine life is built around a fundamental discipline of prayer, work and relationships that is set forth in the Rule and that seeks to free people to take delight in God's presence within the self, the community and the world. New members are taught how to cultivate discipline and to realise that it takes a lifetime of practice to develop fully the skills needed to live life freely and wholeheartedly on the deepest of levels.
HUMILITY
Humility is St. Benedict's word for wisdom. He begins his extended description of the twelve degrees of humility by describing awe at the abiding presence of God and ends depicting a love that casts out fear (RB 7). The Benedictine way of life seeks an accurate knowledge of self, a pervasive awareness of God's presence in their lives and their dependence on others and creation itself. They recognise their limitations without losing hope and accept their gifts without becoming arrogant because the measure of their lives is not found in themselves alone. There is always room for additional personal growth, for giving one's self for the good of others.
Related Topics