Bayaning 3rd World Synopsis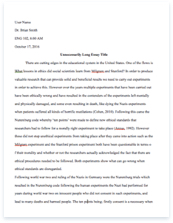 The whole doc is available only for registered users
A limited time offer! Get a custom sample essay written according to your requirements urgent 3h delivery guaranteed
Order Now
It was all about making a film about Dr. Jose Rizal as our National Hero where the film makers Ricky Davao and Cris Villanueva were thinking what would be the title of the film they will make. And they come up with a detective story wherein they will investigate if Rizal is really a Hero, which implies that they were in doubt of Rizal being our Hero.
Moreover, they have many questions on their mind that needs an answer. First, who is Rizal? National Hero, the great Malayan, the first Filipino Indio bravo and the pride of Malay race. What is Rizal? One peso coin, even though always devalued always number one. Small but Terrible. In the year 1904 Gregorio Aglipay, monopoly of Catholic Church, built his own church and made Rizal as their saint. Similarly, group of Filipinos specifically cult praised him and made him as their lord. Second, did Rizal marry Josephine Bracken? They say that Rizal marries Josephine but there was no documentary evidence that will proved that they were really married.
The Friars said that Rizal can marry Josephine only if he will write a retraction paper. Jose Rizal did write a retraction while he was in Dapitan but there was no signature of him. So, Rizal did not marry Josephine. However, they really love each other and both live in Dapitan and have a child but unfortunately died. Third, did Rizal sign a retraction paper? This was the most controversial issue. There was a retraction paper made but the text and signature of Rizal were not genuine. Maybe, The Jesuits imitates it. In the interview of Father Balaguer, he said that Rizal retract and confess. If Rizal really retracts and declares himself as catholic, it means that he retract with all his heart whatever in his words, writings, publications and conduct has been contrary to his character as son of the Catholic Church.
In case that Rizal really retract, he is truly a coward but the truth was revealed in his written novels, essays, poems and declaration against the Spanish government with his strong determination and own beliefs. And through his works and writings there was no doubt to Dr. Jose Rizal. He is truly a great National Hero.
Bayaning 3rd World is a film directed by Mike de Leon starring Ricky Davao as Filmmaker 1, Cris Villanueva as Filmmaker 2, Joel Torre as Jose Rizal, Lara Fabregas as Josephine Bracken, Daria Ramirez as Doña Teodora, Rio Locsin as Trining, Cherry Pie Picache as Narcisa, Lui Manansala as Maria, Joonee Gamboa as Paciano, Ed Rocha as Padre Balaguer, Lawrence David as Rebel Leader, Jay Españo as Pio Valenzuela, Bon Vibar as Padre Vilaclara, Edru Abraham as Padre Obach, Keno Agaro as Rizal at 7, Jan Alexis Rutaquio as Rizal at 14, Benjamin Barcellano as Rizal at Luneta, Kenneth Bruan as Andres Bonifacio / Katipunan Neophyte, Max Newton as Edward Gross / Señor Taufer, Jonic Magno as Gross' Rizal / Yearsley's Cameraman, Aimee Murillo as Gross' Bracken, Julie Galino as Mrs. Gross, Jun Pamfilo as Gross' Cameraman, Wilfredo J. Calderon as Gross' Billboard Artist (as Wilfredo Calderon),Morris Hamsi as Albert Yearsley, Nor Domingo as Yearsley's Rizal, Jesus Diaz Ramirez as Squadron Leader, Richard Khab as Yearsley's Jesuit Priest, Wylie Casero as Production Assistant 1, Ana Agabin as Production Assistant 2, Liza de Ocampo as Production Assistant 3, Manolito Bolpa as Production Assistant 4, Xox as Filmmaker's Dog, Alessandra Rigon as Manuela Orlac, Ermie Concepcion as Seance Medium, Ronnie Martinez as Cult Leader and Bella Llaban as Flor Contemplacion.
Related Topics