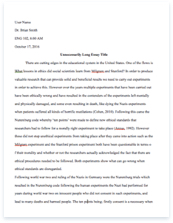 The whole doc is available only for registered users
A limited time offer! Get a custom sample essay written according to your requirements urgent 3h delivery guaranteed
Order Now
Licensed exclusively for use at the City University of Hong Kong. Unauthorized use or reproduction of this case is strictly prohibited. This is a composite case that integrates the experiences of several companies. In the early 1970s, the Chan family pooled together $30,000 and set up a small dairy processing plant in Hong Kong. Bauhinia Dairy initially produced only fresh milk and sold it through limited distribution channels. It has subsequently modestly extended its business scope and now employs nearly 400 people. It remains a family-owned enterprise that values its traditions and relies mostly on verbal communications. Face-to-face meetings are still more common than memos, e-mails or other forms of communication. Bauhinia has gradually adopted a more formal management structure, but has remarkably few written policies, procedures or job descriptions given its size. At the operational level, many work processes are being documented and standardized as part of an ISO 9000 certification process. Industry characteristics and business performance
Food suppliers in Greater China have traditionally had modest profit margins and limited consumer loyalty. However, the region's economic development since the 1980s has increased the demand for healthier foods and exotic items from all over the world. Recent market research found significant increases in both the demand for and the willingness to pay premiums for food items that are perceived to be nutritional, sophisticated and/or exceptional. Bauhinia was one of the first locally-owned dairy processing firms in Hong Kong. A few large grocery retailers now account for most of the industry's revenue, which is defined to include both liquid and powdered milk, yogurt, cheese and dairy desserts, but not ice cream. In contrast to the deteriorating performance of many other "small fish", Bauhinia has remained competitive by limiting its activities and distribution channels in order to maintain quality.
Bauhinia is renowned for distributing dairy products that require special care and was a local pioneer with nutritious beverages such as high-calcium and low-fat milk. It now also sources frozen meats, including antelope, ostrich and kangaroo, from countries such as Australia and South Africa for resale to dozens of gourmet retailers and hundreds of higher-end restaurants. Bauhinia has been consistently profitable since 1984. Its operating margins have grown gradually as it has migrated to higher-value products. Its cash on hand and other liquid assets together exceed its annual revenues. Most of its revenue is still derived from Hong Kong, but neighbouring markets are becoming important. For example, Bauhinia is serving an growing number of hotels and spas on both sides of the Macau-Zhuhai border. It is organized into three operating divisions – Hong Kong Dairy, Macau Dairy, and Specialty Foods. Strategy and top management
Victor Chan is the oldest son of the company founder. He has a modest office that is cluttered with momentos from his days as an engineering and MBA student at the University of Toronto. Victor took over as Bauhinia's chief executive from his father a few years ago. Before that, he took a series of increasingly important management roles within the company. Victor aggressively seeks out new ideas and timely information. He reads a lot, keeps  in touch with former classmates (many of whom are in related industries), and constantly scans the Internet. He demands concise but frequent reports from his deputies and has little tolerance for those who fail not deliver. Victor has followed his father in using an informal approach to strategy making. He tends to control the major decisions made at Bauhinia Dairy and is clearly the dominant voice when strategic issues are discussed by top management.
Victor is aware of significant changes occurring in both the general business environment and consumer preferences, and knows that Bauhinia faces some big challenges as well as opportunities. Advances in technology are dramatically changing how food is produced and distributed. Such process innovation together with China's development and the globalization trend are increasing competition between food providers from adjacent markets, and even different parts of the world. Victor wonders if Bauhinia can continue to thrive with only gradual organizational change. However, he is sceptical about adopting more formal systems and worries that major changes could put his whole company at risk. Victor is very eager to maintain Bauhinia's reputation for quality. He has repeatedly said that Bauhinia must be "the best at whatever it does, even if that means that it is not the biggest or the first".
He feels that Bauhinia has been successful financially because it offers a good work environment. This has helped it to attract well-qualified managers and employees. Rewards for both performance and loyalty have kept down Bauhinia's turnover rate, but it now faces the problem of an aging workforce. Victor claims that he encourages his managers to be proactive and innovative. However, his intimidating manner seems to have discouraged such behaviour. Bauhinia's managers often appear to wait for and follow Victor's orders, not wanting to aggravate or argue with him. Some feel that Victor deliberately tries to catch them off guard. For example, the assistant marketing manager stated that "I'm not really sure if Victor is helping me to monitor the outside world or simply checking up on my work." Melamine in milk scandal
In September 2008, the whole world learned about the widespread contamination of dairy products in China by an industrial chemical that is normally used to make plastics. Melamine was being added to raw milk in a ploy to boost the apparent amount of protein. About 100,000 people in China, mostly babies and young children, became sick after drinking milk adulterated with melamine. Over 10,000 of them were hospitalized. Dozens have died from kidney stones or other ailments attributable to adulterated dairy products while hundreds more have suffered from acute kidney failure.
The scandal emerged after Fonterra, a New Zealand food producer, discovered that its joint venture partner in China, the Sanlu Group, was producing and distributing milk that was adulterated with melamine. Both the leaders of Sanlu, China's leading maker of infant milk powder, and officials of the Shijiazhuang city government were aware of the situation in July 2008, but they tried to cover up the problem rather than recalling the contaminated products. Subsequent testing mandated by the State Council of China found that a large proportion of the dairy products in stores across the country were adulterated with melamine.
The three biggest producers in China – Mengniu Dairy, Inner Mongolia Yili Industrial Group and the Bright Dairy Group – each lost their status as a "national brand" after tests of liquid milk batches revealed unacceptable levels of melamine in about 10 percent of their samples. The melamine-in-milk scandal has heightened concerns about food safety, reduced the demand for dairy products, and caused hardship for the industry, including more than 2 million dairy farmers. The full impact of the scandal is uncertain partly because milk is part of the supply chain for many foods including chocolate, eggs as well as various meats and beverages.
Questions to Consider:
CLEAR and CONCISE responses to the questions that follow should be based on: i) evidence from the case;
ii) appropriate frameworks or models from our course;
iii) information from secondary sources (provide a full reference for each source!), and iv) EXPLICITLY STATED assumptions.
1. Discuss the competitive forces in the dairy processing industry. Identify the other industry that Bauhinia has entered and highlight the key differences in the competitive forces between the two industries. Comment on their comparative attractiveness in Hong Kong. 2. Discuss the trends and/or developments in the general environment that are the most relevant to Bauhinia and its industry rivals. Explain clearly how each trend and/or development represents an opportunity and/or threat.
3. Specify and justify mission and vision statements for Bauhinia. For each dimension of the balanced scorecard, specify a measurable performance objective that reflects Bauhinia's strategic priorities. Explain the overall relationship between the strategic objectives. The following hyperlinks may be helpful:
HK Trade Development Council www.tdctrade.com/main/industries/t2_2_31.htm Kowloon Dairy www.kowloondairy.com
Nestle www.nestle.com and www.nestle.com.hk
Vitasoy www.vitasoy.com
Bright Dairy & Food www.brightdairy.com
China Mengniu Dairy www.mengniu.com.cn
Inner Mongolia Yili Industrial Group www.yili.com
Related Topics