Basic Human Rights to Hunting And Indonesia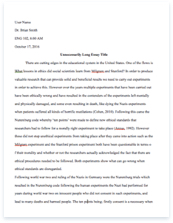 The whole doc is available only for registered users
A limited time offer! Get a custom sample essay written according to your requirements urgent 3h delivery guaranteed
Order Now
In the current tension today, gender equality, are something that still required concern of. The immoral traditions that still practiced today, the tolerance of segregating same-sex sexuality and for people that had to faces inequality in a daily basis. This is cause by the sluggish governmetal treatment and freedom of religion. Beyond the violation of each individual's rights, ongoing poverty, and basic human rights often will be targeted as frustration. These human rights violations that people are damaged from could be reduced resulting in a better world for all and it is the most worthy fight for us to advocate. In October, police officers in Indonesia's Lampung province were caught on video for harassing and arrested three transgender women, known as waria. Warias in Indonesia are also called the "third gender community", waria is a man who defines himself as a male who with a female internal soul.
The problem started nationally in January 2016 when a highly educated minister Mohammed Nasir tweeted that he wants to ban all LGBT people, later was adopted by many government officials in the Southern provinces. Within two months, the government gave permission to Anti-LGBT, later things will get even get worst. "Throughout 2017, police across Indonesia raided saunas, nightclubs, hotel rooms, hair salons and private homes on suspicion that gay or trans people were inside." (Knight, Kyle. Fresh Wave of Anti-LGBT Moral Panic Hits Indonesia) New laws are construed at this time to criminalize sex outside marriage and same sex. One administrator has required capital death punishment for gays and lesbians. Others have desperately attempted to depict criminalization as a method of protecting lesbian, gay, bisexual and transgender individuals from vigilante viciousness. Religion had a great impact on the societies view and certain ideas that build upon these "women". The government did not make any feedback to those waria with a satisfied justification.
Beyond the border of Indonesia, on the far side of central Asia, another country called Pakistan also been suffering from human rights issues. In October 2012, Malala was targeted by the Taliban and was shot while returning home from school, a famous human right book "I Am Malala". According to the Pew Research Center, Indonesia is recognized as one of the largest Muslim population in the world, followed by Pakistan. Similar to Indonesia, Pakistan's government did not promise to provide education to all girls, the school only provides a few hours of class a day otherwise these children have zero access to education. In spite of the fact that "More than 22 million of Pakistan's children are out of school, most of the girls. Thirty-two percent of primary school age girls do not attend school, compared with 21 percent of boys. By ninth grade, when children are about age 14, just 13 percent of girls are still in education." (Gerntholtz, Liesl. Will Imran Khan Educate Pakistan's Girls?)
The HRW have a significant role to play, the more assistance we receive will have a greater impact on the human rights salvation. In consideration the money will be granted on our proposal, these three areas are what we commit to change. Let more people acknowledge this unbalanced treatment. Concluding gaps between men and women. Conceive opportunities for women. Our team begins by researching previously attempted, we remark the notable characteristics of effectiveness on earlier endeavor and reasoning behind considering unsuccessful. The process begins with information recording, to record data with naked eyes and camera. This could be used as pieces of evidence to convince more people to protect the victims. Secondly, we will communicate with government authorities to persuade them the inhumanity must end, they must take action in girl's education, women's health, women's voice in household and jobs. Finally, we will adjust gaps between men and women's earning by providing specialized job opportunities. On top of our list of achieving gender equality, we also hope to establish basic human rights equality across generations.
Our goals are far beyond gender equality, but the reality is always brutal and unrealistic. In addition, all remainder will be donating to Indonesia women's organizations. In conclusion, we want to create a proportionate platform for men and women by providing equal opportunities and knowledge. This process might take a month, year or decades, but our feet will never stop moving until rights are giving to all human beings. We need your help to spread our word further, at the end where universal rights begins today. "We declare that human rights are for all of us, all the time: whoever we are and wherever we are from; no matter our class, our opinions, our sexual orientation."(Former UN Secretary-General Ban Ki-moon.)
Related Topics