Baroque Music and Handel's Messiah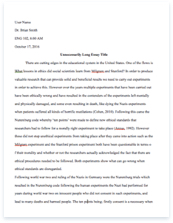 The whole doc is available only for registered users
Pages: 7
Word count: 1505
Category: Honor
A limited time offer! Get a custom sample essay written according to your requirements urgent 3h delivery guaranteed
Order Now
Handel's Messiah is an extremely beloved and famous oratorio. It's place in the active repertory has been solidified since it's first performance. The Messiah is a baroque era oratorio and reflects features of this style in its melodic lines, madrigalisms, instrumentation and musical ideas. It is specifically a Handelian oratorio but interestingly enough in many ways it differs from his typical oratorio scheme. Handel deviated from many conventions of composers in his time, musically and socially. He, unlike many others, enjoyed wealth and fame from his compositions during his lifetime; he was able to make a living off of his compositions that wasn't just sufficient but more than comfortable. His incredible talent and work ethic secured his status as a historical musician just as the amazing compositional expertise showcased in The Messiah cemented it as one of the most performed and renowned oratorios of all time.
George Frideric Handel was born in 1685 in the German town of Halle which is not far from Leipzig – home to Bach, also born in 1685. In 1703 he moved to Hamburg where he began his initial work with the composition of opera. In 1706 he moved to Italy where he worked in Venice, Florence, Rome and Naples. In 1710 he moved to Hanover to become the court music director. It is at this time that he first travels to London. In 1712 he decided to permanently move to London. In 1714, Elector George of Hanover became George I of Britain and Ireland, and Handel finally became a naturalized citizen of Britain. It is simple to gather from this geographical information that his compositional style had varied influences. It is also easy to see why Handel is regarded as the first cosmopolitan composer, as he was clearly at ease and adjusted to a variety of countries and intellects.
Handel's musical talent was more a product of his own talent and musical interest than the support and encouragement of those close to him. His father actually discouraged his musical ambitions, he actually wanted civil law as his son's career path. In order to compose and practice, he snuck a clavichord into his attic and nevertheless became a talented performer on multiple keyboard instruments including harpsichord and pipe organ. An important figure in Handel's education was Friedrich Wilhelm Zachow. Zachow served as the organist of the Lutheran Marienkirche but he also taught Handel in composition and keyboard skills. Through his work with Handel of analyzing scores, fugue subjects and copying music he gave the composer a substantial base for his musical growth.
Though he was focused on music, he did attempt to pursue what his father wanted for him. He studied law at the University of Halle for a brief period and quickly became the organist of the university's cathedral. This was in 1702. Come 1703, he grew dissatisfied with the position and moved on to become a violinist for the Hamburg Opera Orchestra. 1706 was Handel's move to Italy and this is where he mastered trends of the Italian Opera Serio. 1711-1738 was considered his "Italian Opera Period". There was a bit of an overlap into his "English Oratorio Period" which lasted from 1732-1752. The Messiah came right in the middle of this English oratorio period in 1742.
The Handelian oratorio was a genre that was born out of economic necessity. It was meant to counter the revenue losses that came from the production of Italian Opera for English audiences. This genre was considered to be invented by Handel, or rather was a "Handelization" of Italian or roman oratorio. It was considered to be a meeting place for musical influences coming from England, Germany, Italy and France. Therefore, it was a markedly cosmopolitan genre, relating to Handel being considered the first cosmopolitan composer. The characteristics of Handelian Oratorio were that it was a secular entertainment in 3 parts. It mimicked opera seria. However, it was not staged and it wasn't costumed. It was typically English language text on a sacred subject which was often taken from The Old Testament. Musically, it's style drew from Italian Opera and English sacred choral music. One interesting feature of the Handelian Oratorio was that it often opened with a French Overture. The French Overture was widely used in the baroque period, but the combination of it with elements of the Italian opera seria and English sacred choral music made for a unique and spectacular cosmopolitan genre. The chorus in a Handelian Oratorio is essential and prominent. It was also performed not in churches but in concert halls and theaters.
Handel's Messiah is obviously a Handelian Oratorio, but there are some notable deviations from this typical scheme. Its libretto was written by Charles Jennens and its text was derived entirely from biblical scripture, meaning there was no free text. Instead of making use of dramatic narrative, the Messiah favors Biblical snapshots of stories that listeners and audiences are assumed to already know. The idea is that viewers would draw conclusions and messages about morality in the story from these snapshots.
Another distinction was Messiah's subject was from the New Testament rather than the Old, despite the fact that the majority of its text comes from the Old Testament. Another way The Messiah differs from other Handelian oratorios is the orchestral restraint that can be observed throughout the piece. The piece begins fairly quietly. Prior to the first appearance of the chorus, it is preceded by both instrumental and solo movements that have a muted entrance in the low alto register. A really great example of the restraint that Handel exercises can be seen in the part of the trumpet. They aren't heard throughout a lot of the piece, instead saved for specific moments of emphasis and drama. They are introduced in the first part's chorus "Glory to God", and there is a trumpet solo in "The Trumpet Will Sound" for obvious reasons. Past that they are only heard in two other portions. On top of that, he specifically marked the entrance of the trumpets in "Glory to God" as da lanto e un poco piano. I found out that this translates loosely to "from a distance". It is interesting that he marked it this way, and it is clear to see that he wanted the usage of the trumpets not to be overwhelming.
The first portion of Handel's Messiah is in the form of a French Overture. It is in E Minor and it is composed for strings. Handel used deliberate key changes to demonstrate thematic shifts in the story. For example, the first prophecy that is delivered in the messiah is signaled by a key change to E Major. As the other prophecies are delivered, it goes through multiple other key changes. He also utilized recitative to deliver messages of importance. After the prophecies are revealed, there is an interlude that begins with an instrumental passage. Next, there is recitative. Something that is seen in this first part is that Handel used Italian Source Material for the setting. Sometimes it is criticized because the beauty of the music is undermined by the poor text painting. Since it was source material in Italian, the English has very different framing and stresses. However, they are beautiful and contribute to the drama of the piece.
The second section of the piece is in G minor initially. This key creates a foreboding and ominous feeling. What follows is a long sequence of Passion numbers. The "Behold the Lamb of God" opening chorus appears in fugal form, with an alto solo following. This alto solo is sung unaccompanied. This was a technique that Handel used throughout the oratorio to convey drama, specific to this example, he was most likely trying to emphasize the abandonment of Christ. Following this was a series of predominantly short choral movements that covered the topics of Christ's Passion, Crucifixion, Death and Resurrection. The second portion also features the Hallelujah chorus, one of the most well-known portions of The Messiah.
The third and final portion of The Messiah begins with a soprano solo in E Major. It is followed by a quiet chorus and then a long aria. The melody that came before and during the aria, "The Trumpet Shall Sound" is the only significant instrumental solo in the work. It is followed by recitative and then the singular duet between an alto and tenor. This duet, "Oh death, where is thy sting?" was also borrowed from an Italian cantata but had more success with text painting. There is then a soprano solo which leads to the choral finale, "Worthy is the Lamb" followed of course by "amen".
A huge shift that took place in Baroque music was the change from basso seguente to basso-continuo. Basso Continuo was a huge distinguishing factor of baroque music. It also contributed to dissonance that was encouraged in baroque music. Oratorios were meant to emphasize specific themes on morality. One of the biggest way that Handel did this was through madrigalism and text-painting. One example of this would be in the first aria, "Every valley shall be exalted."
Related Topics