Banning the Advertising of Alcohol Towards Kids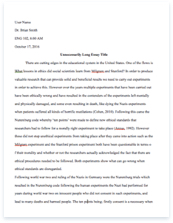 The whole doc is available only for registered users
A limited time offer! Get a custom sample essay written according to your requirements urgent 3h delivery guaranteed
Order Now
Banning the advertising of alcohol "attractive to kids" would greatly reduce major general risks that alcohol consumption promotes. But is it something that Alcohol companies are willing to do? The answer, after considering that the future consuming society has to be nurture from a young age, is no. Target marketing Alcohol advertising campaigns are designed to increase its consumption. The intended audience of these advertising campaigns is dynamic and changes continuously over the years, with brands being specifically targeted towards particular demographic groups. Some drinks are traditionally seen as a male drink, particularly beers and whiskies, while others are seen for females. Some brands have allegedly been specifically developed to appeal to people that would not normally drink that kind of beverage. One area in which the alcohol industry has faced criticism and tightened legislation is in their alleged targeting of young people. Central to this is the development of Alco-pops sweet tasting, brightly colored drinks with names that may appeal to a younger audience. However, numerous government and other reports have failed to support that allegation.
There have been several disputes over whether alcohol advertisements are targeting teens. There happens to be heavy amounts of alcohol advertising that appears to make drinking fun and exciting. Alcohol advertisements can be seen virtually anywhere, they are especially known for sponsoring sporting events, concerts, magazines, and they are found anywhere on the internet. Most of the vendors' websites require an age of 21 to enter, but there is no restriction besides simply entering a birth date. With the catchy slogans, the idea that drinking is trendy, and no mention of the negative side of excessive use such advertising could be very harmful. A study done by the American Journal of Public Health concluded that Boston train passengers between the ages of 11 and 18 saw an alcohol-related advertisement every day. There have been studies similar to this, which supports the allegation that underage consumption of alcohol is in correlation with the exposure of alcohol ads.
In response, many cities have recognized the effect of alcohol-related ads on adolescents and in some cities these advertisements have been banned on public transportation. It is difficult to make definite allegations regarding youth exposure to these types of advertisements but it is necessary to find ways in which these allegations may be limited. On the other hand, vendors do not see their ads as a target for teens, and claim they should not be held responsible if they indirectly target minors. Their argument is that companies and businesses rely heavily upon advertising, and they cannot help it if minors see these advertisements. Vendors also invest money in alcohol prevention and awareness programs each year. Whether young people are directly targeted by alcohol advertisers or not, they are exposed to alcohol advertising on television, in print media, and on radio. In fact, 45% of the commercials that young people view each year are advertisements for alcohol.
A first question to be answered through rigorous research, therefore, is whether alcohol advertising does have an impact on alcohol consumption amongst young people. The National Household Survey on Drug Abuse reports the rates of binge alcohol use in 2008 were 1.5 percent among 12 or 13 years old, 6.9 percent among 14 or 15 years old, 17.2 percent among 16 or 17 years old, 33.7 percent among persons aged 18 to 20. In 2009, the rates for each group of underage alcohol usage increased by a fourth.
Related Topics