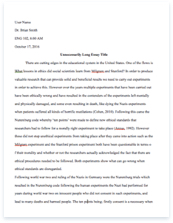 The whole doc is available only for registered users
A limited time offer! Get a custom sample essay written according to your requirements urgent 3h delivery guaranteed
Order Now
Balance of Payment is the recording system of economic and financial flows that take place over a specified time period between residents and non-residents of a given country. The residents of a country compromise of the general government, individual, private and non- profitable bodies serving individuals and enterprises. The Balance of Payment will consist mainly with three sections.
1. Current Account- This shows all the inflows and outflows of a country.
2. Capital Account- This records all the capital flows of the country.
3. Financial Accounts- This shares public and private investments and lending activities
The current account, the capital account and the financial account make up a country's balance of payments (BOP). Together, these three accounts tell a story about the state of an economy, its economic outlook and its strategies for achieving its desired goals. A large volume of imports and exports, for example, can indicate an open economy that supports free trade. On the other hand, a country that shows little international activity in its capital or financial account may have an underdeveloped capital market and little foreign currency entering the country in the form of foreign direct investment.
Current Account
This is the account which shows all the inflows and outflows of merchandise (goods, financial and non-financial services) with private and official transfers. This is an important account of the Balance of Payment and highly influence the total deficit or surplus of Balance of Payment.
Exports/ imports of non-financial services
This section may account all the non-financial services such as freight, insurance, passenger services and travel. Freight refers to mainly to carriage or transport of goods between countries. Transportation of services represents the travel expenses such as lodging, meals, entertainment and travel expenses.
Investment income/ expenditure
This section comprise of all incomes and expenses derived from the ownership of foreign financial assets and liabilities. The interest / dividends received or paid from portfolio investments.
The Balance of Payment uses the double entry system to record this information therefore, all the incomes are credit entries and all the expenses are debit entries. If we have a credit balance, the Balance of Payment of the country has a surplus and vice versa.
Private and official unrequited transfers
These are the transfers which occur between residents and the government between the countries. i. Private unrequited transfers –
It is mainly contributed by resident migrant worker remittances to their country of origin. e.g.: gifts, dowries, prices, charitable contributions.
ii. Official requited transfers –
This includes voluntary subsidies, military aid, and voluntary cancellation of debt contribution to international organizations, technical assistance, taxes and fines Capital Account
Financial Account
The financial account records transactions that involve financial assets and liabilities and that take place between residents and nonresidents. The financial account indicates the functional categories, sectors, instruments, and maturities used for net international financing transactions.
The financial account records an economy's transaction in external financial assets and liabilities. The major classifications in the financial account are:
– Functional type of investment (direct investment, portfolio investment, other investment, and reserve assets)
– Assets (residents' financial claims on non resident) and liabilities non resident financial claims on resident)
– Instrument of investment (equity, debt)
– Sector of the domestic transaction (general government, monetary authorities, banks and other sectors).
Balance of Payment Accounting
Accounting record of international transactions between residents of one country and the rest of the world International transactions include exchanges of goods, services or assets "Residents" means businesses, individuals and government agencies, including citizens temporarily living abroad but excluding local subsidiaries of foreign corporations The transactions are entered as a Credit or a Debit.
Payment's data does not occur with actual payments made and received by an economy, only with transactions. Balance of payments and international investment position data are critical in formulating national and international economic policy.
Double-entry accounting in the BOP
All transactions are either debit or credit transactions.
Credit transactions result in receipt of payment from foreigners Merchandise exports
Transportation and travel receipts
Income received from investments abroad
Gifts received from foreign residents
Aid received from foreign governments
Debit transactions involve to payments to foreigners
Merchandise imports
Transportation and travel expenditures
Income paid on investments of foreigners
Gifts to foreign residents
Aid given by home government
Overseas investments by home country residents
Each credit transaction has a balancing debit transaction, and vice versa, so the overall balance of payments is always in balance.
Accounts overview
Current Account (all real transfers)
Merchandise trade
Service trade
Transfers
Capital and Financial Account (transfers of ownership and financial assets and liabilities)
Changes in private assets
Changes in holdings of official international reserves
Statistical Discrepancy
BOP Surplus or deficit
When B = 0, there is said to be a BOP equilibrium, and if B 0, a BOP disequilibrium. When B> 0, there is said to be a BOP surplus.
When B< 0, there is said to be a BOP deficit.
In terms of the supply and demand of a nation's currency, there is: A balance of payments surplus if quantity demanded for a currency exceeds quantity supplied, putting upward pressure on the value of the nation's currency. A balance of payments deficit if quantity supplied of a currency exceeds quantity demanded, putting downward pressure on the value of the nation's currency.
Sri Lanka Balance of Trade 2003-2014Sri
Lanka recorded a trade deficit of 733.20 USD Million in August of 2014. Balance of Trade in Sri Lanka averaged -428.67 USD Million from 2003 until 2014, reaching an all time high of -50.10 USD Million in May of 2003 and a record low of -1100.70 USD Million in November of 2011. Balance of Trade in Sri Lanka is reported by the Central Bank of Sri Lanka.
Data charts –
Current account
Capital account
Financial developments in Sri Lanka
Reference:
http://www.tradingeconomics.com/sri-lanka/current-account
http://www.tradingeconomics.com/sri-lanka/net-capital-account-bop-us-dollar-wb-data.html
https://www.google.lk/search?rlz=1C1RNPN_enLK399&es_sm=93&biw=1366&bih=673&source=lnms&tbm=isch&sa=X&ei=_uhiVOrQKdCouQTckoFw&ved=0CAYQ_AUoAQ&q=financial%20account%20graphs%20in%20sri%20lanka#facrc=_&imgdii=_&imgrc=n-p0BUUe9yVY1M%253A%3BewUe4GDDKeYtwM%3Bhttp%253A%252F%252Fwww.banking-awards-2012.worldfinance.com%252Fwp-content%252Fthemes%252Fmicrosite-orange%252Fgraphs%252Fdevelopment-in-sri-lanka%252Fdevelopment-in-sri-lanka-01.jpg%3Bhttp%253A%252F%252Fwww.banking-awards-2012.worldfinance.com%252Fdevelopment-in-sri-lanka%3B1020%3B638
http://www.investopedia.com/terms/c/currentaccount.asp
http://www.investopedia.com/terms/c/capitalaccount.asp
http://www.investopedia.com/terms/f/financial-account.asp
http://smallbusiness.chron.com/format-financial-statement-3768.html http://www.tutor2u.net/blog/files/Revision_Financing_BoP_Deficit.pdf
Related Topics