Bakery: Baking and Business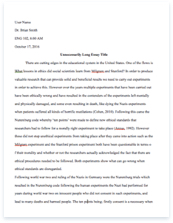 The whole doc is available only for registered users
A limited time offer! Get a custom sample essay written according to your requirements urgent 3h delivery guaranteed
Order Now
Business is a part of modern society. It is an organized and systemized activity for profit. It is concerned with activities of people working towards a common goal. The modern society cannot exist without business.
Baking is a food cooking method that uses prolonged dry heat by convection, rather than thermal radiation, normally in an oven, but also on hot ashes, or a hot stones. The most common baked item is bread but many other types of food are baked. Heat is gradually transferred "from the surface of cakes, cookie and bread to their centre. As heat travels trough, it transform batters and dough's into baked goods with a firm and dry crust and softer centre". Baking can be combined with grilling to produce a hybrid barbeque variant by using both methods simultaneously one before the other, cooking twice. Baking is related to barbequing because the concept of the masonry oven is similar to that smoke fit.
Baking has been traditionally done at home by women for domestic consumption, is the backbone of modern y man in bakeries and restaurants for local consumption and when production was industrialized, by machines in large factories. The art and skills of baking remains a fundamental one and important for nutrition, as baked goods, especially breads, are a profession called a baker. All types of food can be baked but some requires special care and protection from direct heat. Various techniques have been developed to provide this protection. As well as bread, baking is used to prepare cakes, pastries, pies, tarts, quiches, cookies, scones cracker and pretzels. This popular items are known collectively as "baked goods" and are sold at a bakery.
The needs and importance and reasons why we choose this kind of business are described as follows.
1. Improvement in standard of living
-business such as baking helps people in general to improve their standard of living.
2. Proper utilization of resources
-it leads to effective utilization of the scarce resources of society. It provides facility of mass production.
3. Better quality and large variety of goods and services
-it involves production, purchase and sale of goods and services for price. Customer's satisfaction is the backbone of modern business. Services such as supply of breads, cakes, cookies, etc. maybe highly significant for the community.
4. Creates utilities
-business makes goods more useful to satisfy human wants. It adds to product the utilities of person, time place, form, knowledge, etc. thus people are able to satisfy their wants effectively and economically.
5. Employment opportunities
-it provides employment opportunities to large number of people in society.
It may well be the case that both made their mark in how baking developed in the Philippines – as with many introductions it took an outsiders to show the way and the importance of baking which has been vital in every Filipino`s life.
Chapter II
Summary of the Business Plan
A. Name of the Firm
When choosing a business name, keep the following tips in mind: Choose a name that appeals not only to you but also to the kind of customers you are trying to attract. Choose a comforting or familiar name that conjures up pleasant memories so customers respond to your business on an emotional level. Don't pick a name that is long or confusing.
Stay away from cute puns that only you can understand.
Creating a winning business name takes some thought but it is one of the most important things business can do during the process of starting a business. Starting out with a weak business name is like trying to golf with only one club in its bag. A business may sink some shots but it will be a whole lot harder.
The business will be named "A & T's" bake house, the partners decided to name the business as such because the initials were taken to the last names and bake house because it is directly connected to the product that the business wants to offer to the potential market.
B. Location
Location is important to a business as it helps one to get access to his or her customers. The location of the business should be convenient to the customers, employees and all their appropriate utilities.
Your business` location is a key to successful operations and overall growth. When choosing your location, consider company needs, customers, employees and equipment needed to complete the services. The business will be located at Brgy. 14 M. H. del Pilar Street, Laoag City, Ilocos Norte, which is near savemore supermarket.
The partners have chosen the location because it offers a great business opportunity with a wide range of market segment to target the people in the community because of being surrounded by households and other establishments. And most of all, the business will be the first in its kinds in the area.
C. Brief Description of the Project
This is owned by three partners who decided to contribute capital skills and abilities for them to make it successfully in time.
The business will be initiated in a 20 square meter area located in Brgy. 14 M. H. del Pilar Street, Laoag City, Ilocos Norte. The store will be offering different kinds of baked products such as breads, cupcakes, muffins, cakes, and many more and they will be introducing "squash delicacies" as their specialty. The business will operate from 5am until 6:30pm, open from Monday to Sunday.
The personnel of the store will include two bakers, a cashier, manager, food attendant at least two. The responsibilities and tasks to be done inside of the business will be in routinely basis. The shop will provide a couple of tables and chairs and a glass cabinet for the baked goods to make the products visible to the customers. The store will also offer drinks such as coffee, sodas, juices and mineral water.
Chapter III
Management
One of the secrets to a successful is having great personnel for work force because they are the one who are responsible in making the whole process possible. These work forces will have to work together, for them to enable to provide customer satisfaction and make sure that they will provide what the customers want. A. Manager
The partners decided to make the work of the manager in a routinely basis. This will allow all the partners to experience to be the manager of the business and this will make them learn a lot of things that enable them to become better business partners that could bring success to their business. They will be held accountable in these responsibilities: Completes store operational requirements by scheduling and assigning employees; following up on work results. Achieves financial objectives by preparing annual budget; scheduling expenditures; analyzing variances; initiating corrective actions. Identifies current and future customer's requirement by establishing report with potential and actual customers and other persons in a position to understand service requirements. Ensures availability of merchandise and maintaining inventories. Formulates pricing policies by reviewing merchandising activities.
B. Cashier or receptionist
For the partners to be able to be hands on in handling the financial matters of the business, the cashier or receptionist job will also be in routinely basis. The partners are graduate in Bachelor of Science in Hotel and Restaurant Management, this will allow them to apply what they have learned from school, in how to deal with customers, they also have a background in accounting, this will help them in handling financial transactions regarding the business, this also show transparency between partners because all of them will be able to know how the business is going on.
C. Bakers
For the business to be able to achieve the required number of baked products that must be made, the partners decided to hire two bakers.
Preparing delicious pastries, cakes, breads and other baked goods is the responsibilities of a baker. With this, the partners will be hiring two more bakers with at least 20-35 years old, a graduate of any related course specially in baking, and the baker should be expert in using "pugon oven"
Lastly, the bakers should be a nearby resident of the bake house so that if ever they are needed they will be just a call away.
D. Food Attendant
The partners also decided to hire two food attendants. Qualifications are, with 20-25 years old, preferably girl, a graduate of any related course. The food attendant should provide good service, heartfelt and sincere greetings to every customer that will come in, with good moral and right conducts. As well as the bakers, the food attendants to be hire should also be a nearby resident and lastly, she should know how to deal with customer and clients.
Personnel
The most valuable asset of a business is consider to be its work force, without the loyalty and patient work force your business will not be able to work. They are the person responsible to get in touch with the customer's face-to-face and to the customers needed. A. Pre-Operating Period
The business partners have decided to ask skilled workers to be the one responsible before the operation of the business of the firm especially on the currently process and installation of the equipment needed for the operation of the business.
Chapter IV
Market Feasibility
Market research is important since it helps a company to know what types of products or services would be profitable to introduce in the market. It also enables a company to know if it has been able to satisfy consumer needs if any changes need to be made in the packaging, delivery or the merchandise itself. This enables a company to make a feasible marketing plan or measure the accomplishment of its existing plan. Market Description
Giving stomach satisfaction and a good service to its customers without paying an expensive snack is one of the advantages of the said firm. A & T`s bake house is open to all students, teachers, and workers of the different establishments around the bakery, they are the people who want to budget their money and yet craving for freshly baked and delicious foods. Specially Filipinos who are used to have snacks in the morning and in the afternoon. A & T`s will provide a mouth-watering baked products that will surely make you want to come back for more. Demand
The primary target markets of the said business are the people in the community and the employees of the near business establishments, such as savemore, puregold and other establishments around its premises. The business will provide a delicious snack for them to be energized in school or in work since the business is located near schools and business establishments. The demand of baked product is not that high for now, but A & T`s bake house will make that rate increasing, by providing them freshly baked products with an affordable price and in that case people would surely come back and want for more. Supply
The supplies, materials, and equipment that will be used in actual operation of the business are in good conditions to ensure its good performance, so that the business will be able to deliver good quality product. The business will acquire fresh ingredients weekly to ensure that the breads are in good quality before they are sold to the public
The partners will be having a common suppliers in the public markets and nearby supermarket of Laoag City, that will provide the bakery`s needs in the operation of the business. Also the fire wood they need in the "pugon oven" will be supplied from Laoag City. This will let the partners to purchase in bulk and this means that the business can lessen their expenses and can avail discounts if they will buy in bulk.
"The supplier composition also has an important influence on the competitive position of individual organization. This relative importance of the goods and services they supply will determine the strength of their competitive influence over firms in the industry. They can have a positive or negative impact on profit margins, inventory levels, product quality and prices". Donald Baak
Competitive Position
Stiff competition forces you to identify and study your strength and weaknesses; this will enable you to work on your weaknesses and push hard with your strength. Businesses make it to a point to ensure that they satisfy their customer to get the customer`s loyalty. Competition makes your brain work; it enables you to create new ideas to sustain the business.
The location of the business has a lot of potential because it is the only bakery that will be put up in the area, not only a bakery but also a spacious and comfortable dining area for customers who wants to sit back and relax.
This will be a big edge for the partners to be able to penetrate the market, but this will not stop the partners to think new products that will offer to the customers. The A & T`s Bake House will offer very delectable and yummy bread and other baked goods at very reasonable price.
It is said to be that A & T`s Bake House is superior from its competitors because of its characteristics or qualities. First is the place, among the said bakeries, A & T`s is the only one with spacious dining area and a parking space. Dining area, for those who do not have a place to eat and same as for a parking space for customer's convenience. Next is the price which comes along with the product, it says so because A & T`s Bake House will provide quality baked goods in an affordable and reasonable price.
Another is promotion, which all of its competitors weaknesses, A & T`s will use commercial such as in televisions and radios to promote its products. The partners will also use different sales promotion such as sampling, buy one take one, premiums and also social medias to boost their sales. Then people, the partners will hire professionals as their personnel. Not only by profession but with pleasing personality especially in dealing with different kinds of customers. Lastly, the process, it is a big asset to the business, the use of pugon oven makes the different, because more bakeries today are using the electric oven. Process also includes how they prepare their products, A & T`s will make their products not just for profit but to fill-in the satisfaction of their customers. Proposed Marketing Program
The edge of the business they will use "pugon oven" instead of the electric oven to bake bread because the product will be more delicious if it will be cooked in pugon oven. Using this "pugon oven" it can bring the natural aroma of freshly baked goods this itself can give a good impression to the prospect customers that the bakery products of A & T`s bake house is delicious. And since the business location is abundant of natural resources such as squash, they will introduce "squash delicacies" as their specialty. As part of their marketing program, they will use commercials such as in television and radios to promote their product.
The partners also decided to use social Medias because most people are now using it. Another also is they will use buy one take one products, freebies, premiums and as part of their opening promo from 5am to 6:30am, the bakery will give a cup of cappuccino for free to those who will avail 50 pesos worth of any kind of baked goods that the bakery is offering. After 5 years the partners wants to acquire a mobile to deliver the baked goods personally to the households. The focus of the business will be more on the expansion of the industry. The business will also offer free Wi-Fi to attract customers for them to be connected and stay access from the different social networking sites.
Bakery is not new in the business market, for a business to last long it has to sustain a good quality of its product so that it can develop a good relationship with its customers.
Chapter V
Technical Feasibility
A. Product
Forecast of New Products
"When new products are involved, no sales history is available; one way to know what product to be developed is through customer's service. This would involve drawing a sample of prospective customers". Robert Stevens
The bakery will open from 5am until 6:30pm, since pandesal is known as part of breakfast of Filipinos; this explains they need to open early. A customer will just tell to the cashier what their order is and after giving the chosen goods, a customer will just pay. It has a couple of chairs and tables so that if a customer wants to sit and eat there, they can always will. The business will introduce "squash delicacies" because it is abundant in the locality.The bakery will open delectable breads which came from fresh ingredients. Listed below are products of the business and their prices.
Related Topics