Australian food and liquor business Woolworths company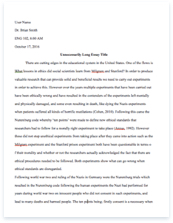 The whole doc is available only for registered users
A limited time offer! Get a custom sample essay written according to your requirements urgent 3h delivery guaranteed
Order Now
S1. Pioneer and among the oldest companies to introduce the modern retail trade model Woolworths limited was founded in September 1924, which was the very first store based company in Australia during that time. As a result, it gains customer's interest as there was variety of groceries, magazines, health product and so on just in one place. Soon, Woolworths company had a little interest in shareholders to accelerate the brand's growth. However, as trading goes on and shareholders brought more capital, the dividends paid by the company increased from 5% to 50% after its third year of operation. (Woolworth Ltd, 2017) Since December 1924, more branches of the store were established across Australia.
Besides, Woolworths store began to sell variety of goods, with the priority of cheaper price and money back guarantee which has gain consumer's interest. Furthermore, Woolworths stores became the first supermarket in the world to install receipt machines in 1926. This has increase the level of efficiency and security of the company. As for today, it was still one of the oldest and well-known retail brands in Australia. Yet, it was the market leader in Australian retail industry and had a store in every state of Australia.
S2. Strong focus on Australian food and liquor business Woolworths company has introduce a number of new products, such as Solanato tomatoes, sweet crunch lettuce etc. In 2013, the company opened 11 meat services that provide specialty fresh meat cut and specialist advice and 91 new bakeries to widen its range in breads and cakes. During the accounting period, the company had bakeries in 78% of its supermarket. Woolworths has added 38 speciality cheese counters with the potential to roll this out to 250 stores. In liquor business, the company opened 16 Dan Murphy and 38 BWS stores. In 2013, there were 1355 liquor outlets.
Besides, the company has organized marketing campaigns to enhance its customer base. For example, Woolworth organized 'More Savings Every Day' marketing campaign with prices reduced on branded and own brand products. In June 2013, Woolworths also launched 'Extra Special' offers, giving an discount of up to 50% on more than 1000 lines to its Everyday Rewards loyalty program customers.
Furthermore, Woolworths also organized some special program like 'Big Family Special' targeted at families group. The strong focus on food and liquor business has lead to an increase in its sale by 2.7% in 2013 on a year-to-year basis. At the same time, this action helps the company in deriving the majority of its revenues from its largest business segment which was about 68% in 2013. (Williams & McWilliams, 2010)
S3. Efficient operations and huge number of employee Woolworths company had about 202000 employees in Australia including employees from all subsidiaries under the company's control. In 2017 the company has achieve a total revenue of $55,920,800,000 including sales and other revenue. (Woolworths Limited, 2017) This success had proven that the efficiency of the workers and committee are high.
Of course, Woolworths had offer their employee a number of benefit like staff discount card, WOW club, share purchase plan, employee credit union, just to name a few. (Woolworths Ltd, 2017) Besides, Woolworths also paid attention to the safety and healthcare of its employee. For instance, the company had teamed up with Bupa (international medical insurance) to provide employees and their family access to the Woolworths health plan. Besides, Woolworths food group has its 3 year strategy to gain their customers' trust. The strategy has result in lower prices, more compelling offers and greater innovation (Brad Banducci, Woolworths Food Group Managing Director)
S4. Strong commitment to environment and sustainability
This internal sustainability has save the operational costs of the company since it is reducing consumption reduces environmental impact. Woolworths has been an early adopter of business sustainability in South Africa and save about $80million during the last 4 years from this plan. Head of sustainability, Justin Smith said that savings come from 5 major areas:
1. Energy efficiency (electricity)
2. Reduction in packaging material
3. New truck refrigeration and other technology to reduce diesel
4. Water efficiency
5. Using recycling material
Woolworths has made a capital investment with a payback period of 2 years or less to reach this savings. For instance, Woolworths has increase their use of natural refrigerants in more than 1000 stores in Australia. The company has replace the HFC refrigerants with HFC-free or hybrid system. Yet, reducing refrigerant leakage to a target level of 15% reduction of CO2 in 2016. The company's sustainability efforts have also been an integral part of Woolworths marketing to consumers. Woolworths has branded their sustainability efforts under "Good Business Journey" which refers to 4 keys area: transformation, social development, the environment and climate change. (Margaret McKenzie, 2012)
Related Topics