Attitudes in Love and Marriage in "Much Ado About Nothing"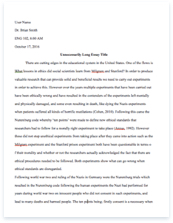 The whole doc is available only for registered users
A limited time offer! Get a custom sample essay written according to your requirements urgent 3h delivery guaranteed
Order Now
Much Ado About Nothing was written in the time of Elizabethan England. In this century, it is historical knowledge that shows us that male status, honour and power ruled over femininity. Women were in a patriarchal world and dominated over. Men married women so they could own them or otherwise seen as prostitutes to be owned. In this play attitudes of the men towards marriage are much different to those of the women in the play.
As this is a comedy Shakespeare uses jokes about marriage and love frequently. On one hand we see the conventional attitude of courtship in Hero and Claudio of Elizabethan times. On the other, we see the backward and controversial attitude of Benedick and Beatrice. It is the interaction of a serious plot and a comic one. Benedick and Beatrice joke more about marriage being for the "curst" and for the "cuckolds". Whilst Hero and Claudio try to obtain a normal relationship of the period – but ironically, theirs seems more "curst" than Beatrice's and Benedick's. This is evident towards the end of the play.
Throughout the play from beginning to end the attitudes of love and courtship between the characters changes evidently with each act. In the first act we see the more social matters of friendship and marriage between the main characters. Further on, a more sinister plot develops with the interaction of Don John and Borachio. They are the only two characters who do not have a romantic purpose and so, interrupt the courting of Hero and Claudio which the audience know throughout the play.
In Elizabethan England it was accepted of a young lady of a noble household that she remain a virgin until marriage. We are shown the despair and disgust of Claudio when Hero is accused of being with other men. "She's but the sign and semblance of honour" this is his rage against deception. The maid Margaret who is lower in her status as a gentlewoman is seen as a more bawdry and sexually explicit woman. In Shakespearian times, humour was often found in double meanings or sexual innuendos. An example of this is when Hero is talking to Margaret in her chamber. Hero: "My heart is exceeding heavy". Margaret: "Twill be heavier soon with the weight of a man".
Related Topics