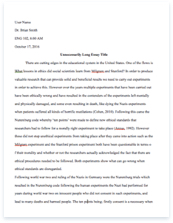 The whole doc is available only for registered users
A limited time offer! Get a custom sample essay written according to your requirements urgent 3h delivery guaranteed
Order Now
We are Chris and Pat Smith, and we are entrepreneurs with five years of experience and we like to invest in small businesses. We decided to invest in this catering company with the two chefs J.P. Martin and L.L. Miller, who have culinary science degrees and five years of work experience, which includes winning a prestigious prize in a gourmet food competition. So we all decided to set up a catering service called "At Your Service". This catering service was set up to provide services for wedding, parties and other sociable function that would take place around the surrounding areas. Unfortunately the business did not generate the expected profits therefore we are in the process of dissolving the business. How will we split the $15,000 left in the investment?
Well developing a contracted agreement, there was no agreement set forward in which an exit strategy needed to be planned. Which we failed to do so, and should have been planned a head of time. As far capital distribution goes, at the beginning of the partnership, we put $25000 and the chefs put $10,000 plus $10,000 adding up to $45,000 for 100% of the shares. Each share is worth $450; therefore we own 55.5% of the company while chefs own $45.5%. Now we have $15,000 left to be split. If we split this capital according to the ownership percentage, we should receive $8,325 and the chefs should receive $6,675. But we do not think the chefs deserve this as they caused the business to fail. Also we will need capital for our new venture, in which we are looking forward in investing in, therefore we should only give them $3,000 and keep the $12,000.
In order to get them agree on this distribution, we should use the kitchen equipment as a negotiation factor. We can not utilize the kitchen equipment in our flower shop, but it is essential for the chefs. How to handle the lease on the kitchen space, which has 18 months more to run? As far as the kitchen space, we will need that space to rent space for our flower shop. But there is a kitchen attached to the shop that we will not be able to utilize. That kitchen is essential for the chefs' business. Also there is an established business and customers know where the location is which a huge advantage is for the chefs. They would want to keep the space. Therefore we should offer them to amend the lease in their name only and they should pay the $500 cost for this amendment. This would be the best solution as we can not trust the chefs to pay their share of the lease if we keep the lease and let them operate in the kitchen. Their business is failing already and we should not take another risk here. How to handle the lease on the van, which has 18 months more to run?
We can use the van leased for our flower deliveries. Therefore we should keep the van. We would ask that the chefs remove their names from the lease and offer to pay $500 for the amendment cost. How to handle the lease on the kitchen equipment, which as six months more to run? We have no use for the kitchen equipment in our new business. Since the chefs will continue in the cooking business and can use the equipment, it has more value to them. There is no charge to remove our name from the lease, so we should offer them to keep the lease in return of getting more capital for our new business. They can keep the kitchen equipment lease in their name if they agree to be paid $3,000 from the capital. Conclusion
Capital $12,000 the entrepreneurs $ 3,000 the chefs 75 points Store The chefs take over lease and pay $500 20 points
Van The entrepreneurs take over lease and pay $500 65 points Equipment the chefs take over lease 15 points
Total 175 points What have you learned this week that would ensure that each of the above outcomes would be a win/win situation?
It's critically important to know your own goals because if you don't it will be easier to convince you to reconsider your position to your disadvantage. Another important thing is to know the possible minimum/maximum that you can accept in the worst case scenario. You should be ready to walk away in case if even your worst case scenario expectations are not met. If you are not ready to walk away you won't be able to say "No". This is what Chris and Pat failed to do and that was to plan an exit strategy. To achieve a win-win outcome in any negotiation, one must show empathy and understanding for the other party's position but focus on reaching an objective solution that meets the required standards. Do not allow the negotiation to become side tracked onto personality issues, but focus on exploring workable options that both parties like. Use trusting communication methods to ensure your negotiation ends with a win-win outcome. But within developing these relationships, you should always prepare for the "what ifs".
Reference:
Mind tools. (2012). Retrieved February 9, 2013 from http://www.mindtools.com/CommSkll/NegotiationSkills.htm
Garret, G. (2010). World class contracting. (5th ed., pp. 3-125). Riverwoods: CCH Incorporated.
Related Topics