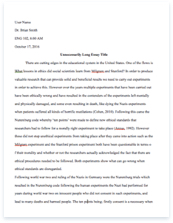 The whole doc is available only for registered users
A limited time offer! Get a custom sample essay written according to your requirements urgent 3h delivery guaranteed
Order Now
Ashok Leyland is an Indian automobile manufacturing company based in Chennai, India. Founded in 1948, it is the 2nd largest commercial vehicle manufacturers in India, 4th largest manufacturer of buses in the world and 16th largest manufacturer of trucks globally. Operating six plants, Ashok Leyland also makes spare parts and engines for industrial and marine applications. It sells about 60,000 vehicles and about 7,000 engines annually. It is the second largest commercial vehicle company in India in the medium and heavy commercial vehicle (M&HCV) segment with a market share of 28% (2007–08). With passenger transportation options ranging from 19 seaters to 80 seaters, Ashok Leyland is a market leader in the bus segment. The company claims to carry over 60 million passengers a day, more people than the entire Indian rail network. In the trucks segment Ashok Leyland primarily concentrates on the 16 ton to 25 ton range of trucks. However Ashok Leyland has presence in the entire truck range starting from 7.5 tons to 49 tons. With a joint venture with Nissan Motors of Japan the company made its presence in the Light Commercial Vehicle (LCV) segment. History
Raghunandan Saran, Founder of Ashok Leyland
Ashok Motors
Ashok Leyland was founded in 1948 by Raghunandan Saran, a freedom fighter from Punjab.[3] After Independence he was persuaded by India's first Prime Minister Nehru, to invest in modern industrial venture. Thus Ashok Motors was incorporated in 1948 as a company to assemble and manufacture Austin cars from England, and the company was named after the founders only son Ashok Saran . The company had its headquarters in HYPERLINK "http://en.wikipedia.org/wiki/Rajaji_Salai,_Chennai" o "Rajaji Salai, Chennai" Rajaji Saalai, Chennai (then Madras) with the plant in HYPERLINK "http://en.wikipedia.org/wiki/Ennore" o "Ennore" Ennore, a small fishing hamlet in the North of Chennai. The Company was engaged in assembly and distribution of Austin A40 passenger cars in India. Under Leyland
Sometime later, the founder Raghunandan Saran passed away in an air crash, prior to that he had been negotiating with Leyland of Britain for assembly of commercial vehicles as he envisioned commercial vehicle were more in need at that time than were passenger cars. The company later under Madras State Government and other shareholders finalised for an investment and technology partner and thus the British based Leyland Motors joined in 1954 with equity participation byLeyland Motors, changing the name of the company to Ashok Leyland. Ashok Leyland then started manufacturing commercial vehicles.
Under Leyland's management with British expatriate and Indian executives the company grew in strength to become one of India's foremost commercial vehicle manufacturers. The collaboration ended sometime in 1975 but the holding of British Leyland, now a major British Auto Conglomerate as a result of several mergers agreed to assist in technology which continued until the 1980s. Post 1975, changes in management structures saw the company launch various advanced vehicles and pioneering innovations in the Indian market, with many of these models continuing to this day with numerous upgrades over the years. Under Iveco and Hinduja partnership
In 1987, the overseas holding by Land Rover Leyland International Holdings Limited (LRLIH) was taken over by a joint venture between the Hinduja Group, the Non-Resident Indian transnational group and IVECO, part of the Fiat Group. Ashok Leyland's long-term plan to become a global player by benchmarking global standards of technology and quality was soon firmed up. Access to international technology and a US$200 million investment programme created a state-of-the-art manufacturing base to roll out international class products. Hinduja Group
In 2007, the Hinduja Group also bought out IVECO's indirect stake in Ashok Leyland. The promoter shareholding now stands at 51%. Today the company is the flagship of theHinduja Group, a British-based and Indian originated trans-national conglomerate after Hindujas bought Iveco's remaining ownership stakes. Products
Early Vehicles
India's first Semi -Trailer Ashok Leyland Comet (Cab) on a Mahindra Owen Semi
Trailer 10-12 Ton Capacity built in 1959. Comet
Early products included the Leyland Comet bus which was a passenger body built on a truck chassis sold in large numbers to many operators in India. By 1963, the Comet was operated by every State Transport Undertaking in India, and over 8,000 were in service. It was soon joined in production by a version of the Leyland Tiger. Titan
In 1968, production of the Leyland Titan ceased in Britain, but was restarted by Ashok Leyland in India. The Titan PD3 chassis was modified, and a five speed heavy duty constant-mesh gearbox was used together with the Ashok Leyland version of the O.680 engine. The Ashok Leyland Titan was very successful and continued in production for many years. Hino Engine
An Ashok Leyland BEST bus in Mumbai. This bus has the Hino Engine. During early 80's Ashok Leyland entered into a collaboration with Japanese company Hino Motors from whom technology for the H-series engines was sourced. Many indigenous versions of H-series engine were developed with 4 and 6 cylinders and also conforming to BS2 and BS3 emission standards in India. These engines proved to be extremely popular with the customers primarily for their excellent fuel efficiency. Most current models of Ashok Leyland come with H-series engines. Iveco Partnership
In late 1980's Iveco investment and partnership resulted in Ashok Leyland launching the 'Cargo' range of trucks based on European Ford Cargo trucks. The Cargo entered production in 1994, at Ashok Leyland's new plant in HYPERLINK "http://en.wikipedia.org/wiki/Hosur" o "Hosur" Hosur, southeast of Bangalore.[4] These vehicles used Iveco engines and for the first time had factory-fitted cabs. Though the Cargo trucks are no longer in production and the use of Iveco engine was discontinued, the cab continues to be used on the Ecomet range of trucks as well as for several of Ashok Leyland's military vehicles. The Cargo was originally introduced in 7 and 9 long tons (7,100 and 9,100 kg) versions; later on heavier-duty models from 15 to 26 long tons (15,200 to 26,400 kg) were progressively introduced. Current Range
U-Truck
Ashok Leyland's Modern Truck with factory built G-90 New Gen Cab Ashok Leyland, announced sale of vehicles on the new U-Truck platform from November, 2010 with the rolling out of the first set of 10 models of tippers and tractor trailers in the 16 – 49-tonne segment. Further, another 15 models are set to enter the market in the next 12 months. Dost
Ashok Leyland's entry into Light Commercial Vehicle segment with Dost The Dost is a 1.25 ton light commercial vehicle (LCV) that is the first product to be launched by the Indian-Japanese commercial vehicle joint venture Ashok Leyland Nissan Vehicles. Dost is powered by a 58 hp high-torque, 3-cylinder, turbo-charged Common Rail Diesel engine and has a payload capacity of 1.25 Tonnes. It is available in both BS3 and BS4 versions. The bodywork and some of the underpinnings relate to Nissan's C22 Vanette of the 1980s; this is most visible in the door design. The LCV is being produced in Ashok Leyland's Hosur plant in Tamilnadu. The LCV is available in three versions with the top-end version featuring air-conditioning, power steering, dual-colour of a beige-gray trim and fabric seats. With the launch of Dost Ashok Leyland has now entered the Light Commercial Vehicle segment in India Boss
Boss is an Intermediate Commercial Vehicle launched by Ashok Leyland. This is available in the range of 8T to 14T. This is available with two engine options 120IL(LE) and 130CRS(LX) engines and both are first time such an engines are offered in this range of trucks. The LX variant is available with Air condition and Leymatic AMT which are again the industry first. Technology
Ashok Leyland HYPERLINK "http://en.wikipedia.org/wiki/Railbus" o "Railbus" Railbusmanufactured by Sri Lankan Railway engineers The history of the company has been punctuated by a number of technological innovations, which have since become industry norms. It was the first to introduce multi-axled trucks, full air brakes and a host of innovations like the rear engine and articulated buses in India. In 1997, the company launched the country's first CNG bus and in 2002, developed the first Hybrid Electric Vehicle.
A Rural Mobile health clinic built on Ashok Leyland's e-comet truck Ashok Leyland was already producing low-emission vehicles. Back in 1980's and 90's, Ashok Leyland with various Tamil Nadu Transport Corporatiopn, notably Cholan Roadways Corporation based in Trichripally experimented with low pollutant emission based on the CNG technology. In 2002 it developed the first hybrid electric vehicle. Ashok Leyland has also launched a mobile emission clinic that operates on highways and at entry points to New Delhi. The clinic checks vehicles for emission levels, recommends remedies and offers tips on maintenance and care. This work will help generate valuable data and garner insight that will guide further development. Hythane engines
Ashok Leyland has also developed HYPERLINK "http://en.wikipedia.org/wiki/Hythane" o "Hythane" Hythane engines in association with the Australian company Eden Energy. Ashok Leyland successfully developed a 6-cylinder, 6-litre (370 cu in) 92 kW (123 hp) BS-4 engine which uses Hythane (H-CNG,) which is a blend of natural gas and around 20% of hydrogen. Hydrogen helps improve the efficiency of the engine but the CNG aspect makes sure that emissions are at a controlled level. A 4-cylinder 4-litre (240 cu in) 63 kW (84 hp) engine is also being developed for H-CNG blend in a joint R&D program with MNRE (Ministry of New and Renewable Energy) and Indian Oil Corporation. CNG Engines
The H-CNG concept is now in full swing, with more than 5,500 of the technology's vehicles running around Delhi. The company is also already discussing the wide-scale use of Hythane engines with the Indian government. Hythane engines may be expected in the near future, but these may not be brought to the United States as yet. Nissan partnership
Ashok Leyland's partnership with Nissan is also focusing on vehicle, powertrain, and technology development listed under three joint ventures. With impressive investment, the joint ventures will focus on producing trucks with diesel engines that meet Euro 3 and Euro 4 emission standards. Hybrid Technology
The buses and trucks are set to feature a new electronic shift-by-wire transmission technology as well as electronic-controlled engine management for greater fuel efficiency. Ashok Leyland focuses on improving fuel efficiency without affecting automotive power, and the vehicles will have a 5% improvement on fuel efficiency. Ashok Leyland is also developing electric batteries and bio-fuel modes. iBUS
Ashok Leyland's i-Bus on display at Auto-Expo
Ashok Leyland announced iBUS in the beginning of 2008, as part of the future for the country's increasingly traffic-clogged major cities. Its Rs 60-lakh, iBus, a feature-filled, low-floor concept bus for the metros revealed during the Auto Expo 2008 in India this low-floored iBus will have the first of its kind features, including anti-lock braking system, electronic engine management and passenger infotainment. The executive class has an airline like ambience with wide LCD screens, reading lights, audio speakers and, for the first time, Internet on the move. A GPS system enables vehicle tracking and display of dynamic route information on LCD screens, which can also support infotainment packages including live data and news. The bus will probably be equipped with an engine from the new Neptune family, which Ashok Leyland also introduced at this exhibition, which are ready for the BS4/Euro 4 emission regulations and can be upgraded to Euro 5.[15] The ibus of Ashok leyland have hybrid technology Quality
In the journey towards global standards of quality, Ashok Leyland reached a major milestone in 1993 when it became the first in India's automobile history to obtain the ISO 9002 certification. The more comprehensive ISO 9001 certification came in 1994, QS 9000 in 1998 and ISO 14001 certification for all vehicle manufacturing units in 2002. In 2006, Ashok Leyland became the first automobile company in India to receive the TS16949 Corporate Certification. Inplant Report
Chasis Assembly
In stage 1 and 2 already assembled front and rear axles from the machine shop-4 is fixed on the main frame that fabricated from the machine shop-3 of the vehicle. In stage-3 the fixed frame assembly is placed on the conveyor belt, where brake chamber is fitted toit.In stage-4 steering gear box is fitted to the main frame. In stage-5 silencer tank is fitted to the main frame. In stage-6 fuel tank is fixed to the stage of the chasis assembly. In stage-7engine is mounted on the frame of chasis vehicle. In stage-8 Radiator is fixed at the front of engine. In stage-9 tyres for all the wheels is fitted to the drums of the axels. In stage-10 the vehicle is toed then and taken to the another unit to make it running condition and test is driven out. Engine Assembly:
In Stage-1 crank case swr/plate/EII no is brought to the engine assembly, here cam bearings are fixed to the crank case of the engine. In stage-2 cam shaft types EO/EI/No are fixed in the appropriate places in the crank case. In stage-3 crank shaft make BM/GB is fixed at the base of the crank case like passing through the hole. In stage-4 m-14 studs are fixed to the holes of the crank case. In stage-5 1st and 6th piston is kept at the top dead centre and timing gears are fixed to the side of the engine of the firing order. In stage-6crank gears are fixed to the crank case to operate the cam shafts in order to operate the valves. In stage-7 fly wheel housing is fitted to the house of the engine. In stage-8 the flywheel is fitted to the housing and 90 torques is applied to it. The fly wheel housing consists of the seal housing, flange and fly wheel. In stage-9 Oil pump is fixed to the top of the crankcase to circulate oil to the various parts of the enigne. In stage-10 the readily made piston is fitted to the bore of the crankcase and connected to the crankshaft.
Before that, Piston rings are of three types two compression rings and oil ring is fixed on the piston. In stage-11the conrod bolt is fixed to connect the piston with the crank shaft. In stage-12 Idiling gear is fixed on the spindles which controls the rotations of the cam gear, cam gear and compression gear. In stage-13 cylinder head is fixed at the top of the crank case to which rocker arm with valves are fixed. In stage-14 oil pump is fixed at the bottom of the crank case with the adhesive(RTV) paste. In stage-15 rocker assembly is fixed at the cylinder head. In stage-16air compressor is fixed on the crank case. In stage-17 fuel injection pump is fixed. In stage-18 valve cover is fixed. In stage-19 oil cover is fixed. In stage-20 Injector pipe and inlet
manifold is fitted. In stage -21 side cover is fixed. In stage-22 oil pump is fixed. In stage-23starter motor is fixed. In stage-24 Exhaust manifold is fixed. In stage-25 turbo charger is fixed. In stage-26 EII fitments are fixed. In stage-27 fully assembled is taken to the testing area where the testing's are taken for the proper function of the engine Fabrication of Valves:
In stage-1 Facing and the centering (length) of the valves are done here. In stage-2Sraightening (Bend removing) is done. In the stage-3 Rough turning and finish turning are done. In stage-4 again the straightening is done here. In stage-5 Keyway milling (GearFixing, Oil pumping) are done here. In stage-6 C
am milling(valve inlet, valve outlet) are done. In stage-7 Gear hobbing is done through gear hobbing machine. In stage-8 Gun drilling is done (through hole). In stage-9 counter boring and tapping (nuts, front and rear).In stage-10 oil hole drilling. In stage-11 Washing and number punching is done. In stage-12Index hardening and tempering and hardening are done. In stage-13 Harden testing (moderate hardening) are tested here. In stage-14 once again the straightening are done here. In stage-15 Bearing (journal) diameter grindings are done. In stage-16 cam grindings are done. In stage-17 C
D-crack checking's are done. In stage-18 Inspection of valves are done at the final. The flywheel housing is tested and fitted at the engine case Main Shop-3:
The chasis of the vehicle is starts from here at this shop-3. The frames of the wheels are fixed together to be sent on the chasis assembly. The skids are mounted on the conveyor belt and frame is placed on the skids. And frame MTG on which is mounted is fixed across the two frames. On the rear end of the frame BKTS both sides are aligned with taper pin. Fit and tight FSR and BKTS on the both sides with dummy bolts. Tilt both the fumes to 90 degree by turning tackle and insert damps. Tight and apply torque to the engine MTG Flinches and M12 with bolts. Correspondingly in every stage each workers tight appropriate bolt to the frame before taken to the chasis assembly to make it a complete ram
Main Shop-4:
The Main shop-4 is Mainly divided into the two departments. They are front axle assembly and rear axle assembly. Front Axle Assembly:
In stage-1 Axle beam is loaded at the conveyor belt. In stage-2 Number is punched on the axle beam. In stage-3 Axle arm is fixed to the beam of steering. In stage-4 Steering rods fitted. It is right end of the axle according to the Indian Standard STDs. In stage-5Tracking rod is fitted. It is used for the alignment of the wheel. It helps left side of the tyre to turn along with the right side wheel. In stage-6 Brake carriers with brake linings are fitted to the front axle beam and taken to the chasis assembly. Rear Axle Assembly:
In stage-1 Banjo casing from outside is unloaded and fixed at the conveyor and axle shaft is removed. In stage-2 brake lining and 10 bolt and washer are fixed on the brake carrier with the spring washer. In stage-3 Brake nut and bolt are tighten and fitted 50 to 75torques. In stage-4 Ring for oil seal is fitted on the hub shim is fitted to 3 to 6 tau for the clearance flange cover is fitted with the four bolts. In stage-5 Inner oil seal is fitted on the ring for inner oil seal. Then inner wheel bearing is also fitted. In stage-6 Distance Piece is fixed to align the inner and outer wheel bearing in the same axis. In stage-7 Dry set, where the wheel hub is fixed roughly to verify whether increase or decrease the shim. Rear Axle Assembly:
In stage-1 Banjo casing from outside is unloaded and fixed at the conveyor and axle shaft is removed. In stage-2 brake lining and 10 bolt and washer are fixed on the brake carrier with the spring washer. In stage-3 Brake nut and bolt are tighten and fitted 50 to 75torques. In stage-4 Ring for oil seal is fitted on the hub shim is fitted to 3 to 6 tau for the clearence flange cover is fitted with the four bolts. In stage-5 Inner oil seal is fitted on the ring for inner oil seal. Then inner wheel bearing is also fitted. In stage-6 Distance Piece is fixed to align the inner and outer wheel bearing in the same axis. In stage-7 Dry set, where the wheel hub is fixed roughly to verify whether increase or decrease the shim CONCLUSION:
It's been privilege to do In – plant training In one of the India's largest automobile producer ASHOK LEYLAND. It has helped in many ways to improve the knowledge about the actual work done in the industries and to have hands on experience.
Related Topics