Arnold Schwarzenegger is Talented Actor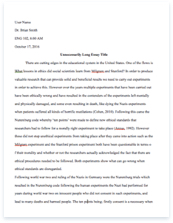 The whole doc is available only for registered users
Pages: 2
Word count: 420
Category: Life
A limited time offer! Get a custom sample essay written according to your requirements urgent 3h delivery guaranteed
Order Now
Arnold Schwarzenegger starred in many action films, was an immigrant from Austria in the 60's, and was a big time body builder. Not many know the story of how Arnold Schwarzenegger was a big time politician for the state of California and the country of America. He has faced countless amounts of adversity since coming to America in the 60's.
Arnold Schwarzenegger was born on July 30, 1947 in Austria. He is associated with the republican party. He first took interest in the Republican party whenever he had just came to the United States in 1968. He was watching a presidential rally between Nixon and Humphrey, Humphrey who was associated with the democratic party sounded much like austrian socialists. Which he had just escaped from by immigrating to America and hoping for a much more free life. Richard Nixon on the other hand talked about free enterprise and the government getting off your back, improving the nations military, and lowering taxes. These appealed to a young Arnold Schwarzenegger, he asked his friend, "What party is he," his friend said, "Republican," Arnold then said, "Then I am a Republican." He kicked off his political career by appearing in an anti-drug music video called "Stop the Magic" which was sponsored by the Reagan administration.
Politics are hard enough being originally from the United States but imagine being an immigrant. Arnold came to America in 1968 in hopes to escape the captivities of socialism in Austria. He soon became involved in bodybuilding and body sculpting. He began his residency in America with no money but had many plans and dreams for his new life in the states. He was one of the top bodybuilders in the world winning Mr.Universe 3 times in his career. Arnold was one of the biggest movie stars in America in the 90s with various movies such as, all of the terminator movies, predator, total recall and so many more. He continues to act in various movies today.
Arnold Schwarzenegger is fiscally conservative but socially liberal. He is what you would call a "moderate conservative" which he believes in things such as pro-choice for abortions and gay marriage. He first got into politics in the early 90s whenever he was appointed chairman of the "President's Council on Physical Fitness and Sports". He then served as chairman for the California Governor's Council on Physical Fitness and Sports under Governor Pete Wilson. In 1999 the thought of him running for governor was at an all time high, he then shut down the accusations of
Related Topics