Aquarius food industry case study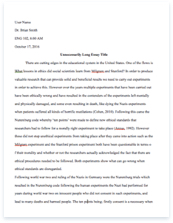 The whole doc is available only for registered users
A limited time offer! Get a custom sample essay written according to your requirements urgent 3h delivery guaranteed
Order Now
I. Central Issue
Aquarius Food Industries, Inc. experienced stable, nearly flat sales growth for the past few years. The company desires to boost sales and profit, and strengthen its position in the industry.
II. Areas of Consideration
a. External Analysis
i. Macro Environment
1. Socio-Cultural
Security issues in Mindanao
AFI strictly implements a 30 days credit term to its customer beginning from the delivery date. However, with the recent business downturn in Mindanao partly due to the Abu Sayyaf hostage crisis, customers have been stretching these payment terms to 60 days. ii. Micro Environment
1. Industry Rivalry
Mindanao market share
In Mindanao, Neptune, AFI's brand of bagoong alamang, is in tight rivalry with Lasap brand. Each grabbing around 30 percent of the market share. While Frisco brand is not far, grabbing 20 percent market share. Lasap under new management
Lasap brand's new company management has expressed intentions to modernize plant facilities and squeeze out costs further. Complementary to this was a more aggressive marketing and distribution tack, designed to overtake Neptune in Mindanao market. Rumor has it that the company that manufactures Lasap are intending to give volume discounts and a more generous credit term to big wholesalers/dealers. Moreover, Lasap has reportedly approached AFI's key wholesalers in some parts of Mindanao like GenSan, CDO, etc., and may be able to persuade some of them to shift allegiance. 2. Power of Suppliers
AFI favored by shrimp fry suppliers
Because of AFI's more stable requirements compared to its competitors, AFI is more favored by the shrimp fry suppliers since its competitors tend to be irregular in their purchases. 3. Power of Buyers
SM Bonus Plans to toll manufacture from AFI
With AFI already toll manufacturing for Golden Hands, SM Bonus is also planning to ask AFI to be their toll manufacturer to fill up the demands of their customers. But in return for SM Bonus' commitment of purchasing a minimum of 600 cases per month, SM Bonus requires AFI to manufacture only for them and not to companies intending to sell in Metro Manila retail outlets. They also want the credit terms to be 60 days. 4. Force of Substitutes
Increasing processed food manufacturing firms
With a current 1,165 registered processed food manufacturing firms in the country, the processed shrimp paste is just one product among many, and accounts for only a small percentage of total sales turnover in the food processing industry. These companies in the food processing industry offer a wide range of native Filipino processed foods like fruit preserves, coconut products and sauces, can easily be a substitute for shrimp paste. 5. Barriers to entry
Intermediaries
In Davao, AFI has given exclusive distributorship rights to Davao Duck Enterprises. AFI also sells through sixteen different wholesalers for the other cities in Mindanao. b. Internal Analysis
i. Product
1. Secret recipe
Neptune brand has a "unique" and "hard to imitate" process the shrimp fry in which the company becomes the low priced leader in the industry. 2. Venturing to processed coconut industry
With a former childhood friend inviting AFI owner to set up a small-scale operation producing processed coconut items, they now have an option to produce processed coconut items, since it has a ready market, and it utilizes similar equipment and packaging material as shrimp paste. ii. Promotion
1. Davao Duck's in store promotion and hard selling
Davao Duck Enterprises pushes the product, Neptune, with aggressive in-store promotions in a "hard selling" manner. 2. Lack of monetary support
Aquarius Food Industries does not give any monetary support to its wholesalers; monetary support is used for promotions on the end consumer level. Volume discount to entice wholesalers to push the Neptune brand is also not practiced in the company. iii. Place
1. Supermarkets and groceries in Mindanao
Mainly, AFI distributes its product, Neptune, in Mindanao. Segregating its main markets into two, Davao and other cities such as General Santos/Cagayan de Oro/Butuan/Zamboanga. AFI's wholesalers and dealers pushes Neptune brand to supermarkets and groceries, some of these companies are described as "groceries of groceries". Basically, AFI's Neptune bagoong alamang is displayed in store shelves of these places. iv. Price
1. Low-priced Leader
AFI boasts of being the low-priced leader in the industry and this is because of how differently it processes the shrimp fry. Neptune retails at P13-13.50 per bottle, the lowest in the industry along with Frisco. While others like Lasap is at 10 percent higher, Barrio Fiesta is higher at P32-33 per bottle and other local brands are in the range of P30 per bottle. On the other hand, imported brands like Lee Kum Kee and Tanjung Malacca are premium priced, costing more than P40 per bottle.
III. Alternative Courses of Actions
SWOT ANALYSIS
STRENGTHS
S1 – Secret Recipe
S2 – Davao Duck's in store promotion and hard selling
S3 – Supermarkets and groceries in Mindanao
S4 – Low-priced leader
WEAKNESSES
W1 – Lack of monetary support
OPPORTUNITIES
O1 – Mindanao market share
O2 – AFI favored by shrimp fry suppliers
O3 – SM Bonus plans to toll manufacture from AFI
O4 – Intermediaries
O5 – Venturing to processed coconut industry
S1,O1,S4 – Promote and inform the targeted market of the products features and benefits S3,O3 – Accept the toll manufacturing proposal of SM in Metro Manila. O2,O4,S4,S3 – Strengthen the good relationship between supplier and intermediaries especially Davao Duck. O5,S4,S3 – Study and analyze further the processed coconut industry if the business has a reasonable potential market share to seize .
O4,W1,O1 – Provide monetary support to intermediaries.
THREATS
T1 – Security issues in Mindanao
T2 – Lasap under new management
T3 – Increasing processed food manufacturing firms
T1,S3 – Address credit policy issue by giving discounts by if they purchase more. T3,T2,S1,S2,S3,S4 – Further promote and strengthen ties between dealers to combat Lasap's new management and other substitute products.
W1,T2,T1 –Promote Neptune brand through profitable discount benefits for the wholesalers.
Top 3 ACAs
S1,O1,S4 – By promoting and informing the market of Neptune's distinct way of producing its bagoong alamang at the same time advertising to be the industry's low-priced leader, the company might increase its market share and become the market share leader in Mindanao within its respective industry. T3,T2,S1,S2,S3,S4/W1,T2,T1 – In order to stay competitive especially when Lasap poses a threat of grabbing the market share lead, AFI can promote and strengthen its relationship and loyalty from its wholesalers by giving reasonable discount benefits such as volume discounts.
Cash discounts may also be an approach in gaining the wholesalers loyalty and at the same time being able to observe the credit policy of the company. S3,O3 – AFI should take the Toll manufacturing proposal of SM since entering the Luzon market is risky because of the big players and difficult to penetrate even though it poses a higher profit margin. Accepting this proposal will also ensure AFI to maximize its resources since it will be able to run its full capacity without sacrificing its market share in Mindanao. IV. Recommendation
The proponents recommend the three alternative courses of action, since the three options can be carried out simultaneously. By promoting and informing the market of Neptune's distinct way of producing its bagoong alamang at the same time advertising to be the industry's low-priced leader, the company might have a chance in increasing its market share. At the same time, AFI can also strengthen its relationship and loyalty from its wholesalers by giving reasonable discount benefits such as volume discounts and cash discounts. Moreover, AFI can take the toll manufacturing proposal of SM which enables AFI to maximize its resources at full capacity without sacrificing its market in Mindanao. V. Implementation
Related Topics