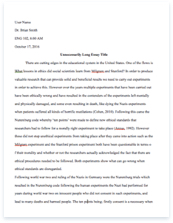 The whole doc is available only for registered users
Pages: 5
Word count: 1182
Category: Heritage
A limited time offer! Get a custom sample essay written according to your requirements urgent 3h delivery guaranteed
Order Now
The Museum of the Bible is in Washington D.C. and is a private museum that is eight stories tall holding 40,000 objects. This collection only took six years to acquire, that is an astounding timeframe seeing as though how specialized the market is for biblical antiquities. Since it is private it is not funded by the government, this museum is backed by the family of David Green, also known as the founder of the Hobby Lobby retail chain (Braden and Candida). This family had a run-in with the government when they were found to have been buying from a mysterious dealer of antiquities. This therefore makes them more suspect to scrutinization on how they acquired so many astounding biblical antiquities. The mission statement of this museum is said like this "Museum of the Bible is an innovative, global, educational institution whose purpose is to invite all people to engage with the Bible. We do so through four main initiatives: Museum in Washington, D.C., Traveling Exhibitions, Education, Research," (Museum of the Bible).
The Green family are devout evangelical Christians (Baden and Moss). In their collections, they have numerous manuscripts and bibles. So, the Museum of the Bible shows how they desire to share and educate as many people as they can about the Bible, the impact it has had and their views on the way life should be lived. The Green family's buying practices have come under increased scrutiny with the funding with the Museum of the Bible. There are claims that the family bought from illicit dealer from Israel and that the objects were looted or that the Greens did not know any better because it was their first-time buying antiquities. The president of Hobby Lobby, Steve Green, meet with two Israeli dealers and one UAE dealer.
They showed him a collection of 5,500 objects a variety of cuneiform tablets to stone cylinder seals. These objects were laid out across the floor and covering a coffee table (Voon). When buying objects, it is important to acquire the provenance statement, this tells you where it came from and the previous owners in detail. When Green received the statement, it showed that almost all, except for the seals, were gathered legally in the 1960s by another dealers father who bought them from a local market. The Greens had an antiquities expert helping them through this, and this expert advised them to not go through will the deal because of the many red flags. The Greens then ignored the expert and continued on. When purchasing these antiquities Green wired $1.6 million to seven bank accounts linked to five different people. Next followed the shipping of the objects. Over several weeks multiple shipments were sent out. These packages were shipped to multiple different addresses, even though there was one recipient.
This method is consistent with the methods of smugglers trying to avoid custom suspicion (Voon). The dealer falsified invoices and shipping declarations so that the packages would be undervalued. If the shipment would be valued more than $2,000 the customs would need to take a further look into the shipment. Another way they falsified the shipping declarations was by labeling it "Tiles (Samples)," (Green). In the end, the United States government ended up seizing the objects and the Green family had to pay 3 million dollars in the settlement. They seized 450 tablets and, 3,000 clay bullae in the shipments. Along with having to pay the money for the settlement, they have to take on internal policies and procedures to overlook imports. This event caused increased scrutiny of the provenance of the objects on display at the Museum of the Bible. Hobby Lobby says that it supports all efforts to protect ancient objects and apologizes for their regrettable mistakes and claims it was due to inexperience (Voon). Archaeological looting is a large issue worldwide. This is destroying cultural heritage. Looting in the middle east is ongoing and has caught the attention of the world.
When you take something away from its original area you lose a lot of context and history. So, when the looters take these items from their original place they those their provenance. The objects the Green family bought had a statement of provenance, that claimed they were bought legally back in the 1960s. However, their antiquities expert told them not to buy it because buying any artifact from Iraq has a large risk. Their expert also said that "An estimated 200-500,000 objects have been looted from archaeological sites in Iraq since the early 1990s; particularly popular on the market and likely to have been looted are cylinder seals, cuneiform tablets," (Green). Antiquities looted in Syria are being trafficked and are one of the main sources of income for the Islamic state or ISIS (Ngo). Those who are buying antiquities with a grey background from Syria or Iraq are those who are potentially funding ISIS.
The issue with looting is also seen when the objects acquired a false provenance in order to be sold. This causes uncertainty and loss to cultural heritage. A man named, Leonardo Patterson is a world-wide antiquities dealer. He has excelled in acquiring pre-Columbian artifacts. During four decades, he has been investigated multiple times, by many different countries. However, when he is convicted it is for smaller offenses and serves little to no jail time. In 2015 he was convicted of dealing fake objects and possessing looted objects. Because of that he was sentenced to probation for three years and was fined $40,000. Two of the objects he was ordered to return was an ancient Olmec wooden head carving that was to be repatriated to Mexico. This ancient head was worth $53,000 a piece (Mashberg). All objects that are looted or smuggled out of their original country should be returned. When an object is taken and its provenance is gone it can be hard to discover where it was originally from, but if it is possible it should be returned.
Repatriating objects returns cultural identity. When objects are seized from dealers or buyers they are posted so the country they are from can request them back, also when these items are seized it rarely largely effects the buyer or dealer. The returning these two objects did not hinder Patterson's collection much because he has a collection of at least 1,029 Aztec, Mayan an Olmec objects. Needless to say Mr. Patterson has been involved in many cases of selling fake objects, smuggling objects into countries along with selling stolen pieces (Mashberg). If this continues the cultural heritage of many countries will soon disappear. This man is just one of many people around the world smuggling, dealing and losing the provenance of these objects. The Green family had run-in with the government because they were caught buying looted and smuggled items alike many others. This has made them more suspect to scrutinization on how they have acquired so many biblical antiquities. The issue with the illicit sales of antiquities is a large problem in the world market.   
Related Topics