Analysis on William Wordsworth And His Poem "Michael"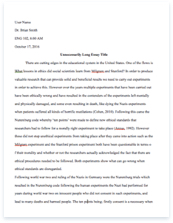 The whole doc is available only for registered users
A limited time offer! Get a custom sample essay written according to your requirements urgent 3h delivery guaranteed
Order Now
William Wordsworth was a revolutionary man who sought to create poetry that was personal, imaginative, and spiritual in nature. Through the popularity of his works he contributed to the Romantic Period tremendously, ushering out the age of Neo-Classic concepts. The poem "Michael", demonstrates Wordsworth's talent in blending together all of his poetic ideas and ultimately creating a beautiful Lyrical Ballad with the ability to touch the soul of everyone who reads it. An enthusiast of new ideas at the time, Wordsworth pushed for a new type of poetry of and for the common person, which he famously did. Throughout this essay is evidence showing just how he accomplished this, with full respect toward the common man, using language and imagery that was not only easy for the everyday person to comprehend, but connected Wordsworth to them as well.
To continue with the language of "Michael", Wordsworth writes in the narrative form. This represents the connection he feels with the common people of the story, and wants to make with those who shall read it in the future, by way of inspiring them to feel and think through his tale. He clearly states this at the beginning of the poem.
"I will relate the same for the delight of a few natural hearts; and, with yet fonder feeling, for the sake of youthful Poets, who among these hills will be my second self when I am gone."In "Michael" Wordsworth tells us about the Shepard's unfortunate story of loss and heart ache, hoping to emit some sort of heart felt reaction from the reader. Emotion and feeling, this is exactly what Wordsworth wanted to fill his Lyrical Ballads with, the common language of men mechanically speaking, but also including the language of the heart. However, Wordsworth does not want the reader to stop there. He does not simply fill his poems with emotions just for the sake of writing about emotions, he wants the reader to analyze these feelings, understand them, and ultimately understand human nature.
Reading the poem "Michael", the reader joins the narrator and the characters through various emotions such as sorrow, disappointment, and love. It is these emotions in the character's relationships, which is also the theme. The reader analyzes them in order to understand why Wordsworth chose to write this Ballad in the first place. Much like a proverb, the poem ends with a lesson. The emotions the main characters experience through their relationship's help the reader distinguish this lesson.
Starting with the main character Michael, "An old man, stout of heart, and strong of limb,"(42) the reader experiences a man who almost embodies Wordsworth's poetic ideas.
Described as "prompt and watchful more than ordinary men,"(46-47) Wordsworth duties to project insightfulness shines through Michael, who represents a sort of wise man within the story.
The love of nature and the surroundings is also shown to the reader by Michael. The narrator tells us how much Michael loved the land by stating, "(The sight of his land) were to him a pleasurable feeling of blind love, the pleasure which there is in life itself."(75-76)
When Michael receives word that he must relinquish his land because of his nephews's misfortune, "The shepherd had been bound in surety for his brother's son, "A man of an industrious life, and ample means; but unforeseen misfortunes,"(211-213) he is terribly saddened and proceeds to think of what can be done to save the land he loves.
"It seemed the Shepherd's sole resource to sell at once a portion of his patrimonial fields. Such was his first resolve; he thought again, and his heart failed him."(221-226) Here Michael struggles with the thought of having to lose the land he so dearly loves.
Michael turns to Isabel, his wife, and tells her that he thinks Luke, their son can earn the money they need to keep their land from being sold. "He quickly will repair this loss, and then he may return to us. If here he stay, what can be done? Where every one is poor, what can be gained?" (253-255)
The narrator describes Isabel as, "A comely matron, old though younger than himself (Michael) full twenty years. She was a woman of a stirring life, whose heart was in her house."(79-81) Through this description the reader can picture this woman, a common person character of Wordsworth's poem. In saying she was a woman of stirring life and so on, you get a sense of what her disposition is like, making it easier for the reader to imagine this woman. This is what Wordsworth accomplished, using vivid description in his poetry.
Isabelle brings hope to Michael by reminding him of local young man who went to seek out his fortune by working for a man in the city. "The lad went up to London, found a master there, who, out of many, chose the trusty boy to go and overlook his merchandise beyond the seas; where he grew wondrous rich." (264-268)
Being the concerned mother, later Isabelle confronts Luke , telling him, "Thou must not go: We have no other Child but thee to lose, None to remember–do not go away, For if thou leave thy Father he will die."(296-299)
The good son Luke is he reassures his mother, "The Youth made answer with a jocund voice; and Isabel, when she had told her fears, recovered heart."(300-302) Afterwards they continue to be merry for the time being.
The fate of their land rests in the hands of their determined son Luke, who receives a letter related to future work, "The expected letter from their kinsman came, with kind assurances that he would do his utmost for the welfare of the boy both he and his parents are overjoyed. (308-310)
Before Luke's departure, Michael has a heart to heart with him, telling Luke, "Day by day passed on, and still I loved thee with increasing
love."(343-344) This is an emotional scene where the reader can not help but feel connected to both father and son. That is exactly what Wordsworth wanted, this connection between the reader and his poetry.
Michael also reveals to Luke why it is so important to him to keep the land within the family, and how it would ease his soul to know it had stayed with him. Michael says to his son, "It looks as if it never could endure another Master." (380-381)
Father and son, embrace each other one last time, knowing that this may be the last they see of one another. At this Michael has Luke lay the first stone for the Sheep Fold. This becomes their sacred bond in which Michael tells Luke that if he should ever find himself in trouble, to think back to this moment, and get his priorities in order. The old man says, "Luke, when thou art gone away, should evil men be thy companions, think of me, my Son, and of this moment." (406-409)
Luke has begun his work, and writes home. His letters are cherished by his parents, and Isabelle describes them as, "The prettiest letters that were ever seen."(435) But soon Luke's progress starts to diminish. He runs away in shame of his failure. "Ignominy and shame fell on him, so that he was driven at last to seek a hiding-place beyond the seas."(446-449) It seems as though Luke has forgotten all about his covenant with his Father.
Michael on the other hand, still tends to it, unaware of his son's failure. "With confident and cheerful thoughts; and now sometimes when he could find a leisure hour he to that valley took his way, and there wrought at the Sheepfold."(441-444)
Unfortunately, Michael dies before he can ever finish the Sheep Fold. Isabelle dies only three years later than him and their estate is sold to a stranger. "Three years, or little more, did Isabel survive her Husband."(475-476)
Luke was Michael and Isabelle's sole hope in keeping their property, "Well, Isabel! this scheme these two days, has been meat and drink to me."(275-279) This plan was everything to Michael, and his blind trust was in his son.
With such a great start in his career, never does the reader guess that he will eventually fail and cause his parent's land to be sold to a stranger. Luke is and represents the unfinished part of the Sheep Fold, a broken bond. If he had succeeded, he would have been able to keep the estate in his name finishing rest of the Sheep Fold, and never breaking the covenant he made with his father, Michael.
The poem "Michael" is a sad story indeed, but one in which Wordsworth succeeds in his goal to have the reader understand and relate with the people of common life. The beautiful land that once belonged to his fore fathers is lost and so is the bond between father and son. It is only with this ending that Wordsworth could achieve a particular final thought from the reader and that is to honor and cherish important bonds. The author would not have received the same effect from the reader if the poem had the out come of a happy ending.
Instead, readers are left with the sorrowful ending of a covenant broken between father and son, which in turn is meant to move the reader to prevent this sad tale of disappointment from ever reoccurring in their lives between themselves and someone they love.
Related Topics