Analysis of Walmart and strategic recommendations for the next five years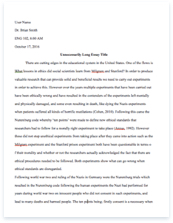 The whole doc is available only for registered users
A limited time offer! Get a custom sample essay written according to your requirements urgent 3h delivery guaranteed
Order Now
AnalyTo: H. Lee Scott – CEO Company: Wal-MartExecutive Summary: First of all, I would like to thank you for giving me the honour to analyse you're dominant and successful organisation. In this memo, I am going to discuss the strategic factors facing Wal-Mart, the current strategies that the organisation has been following, and give a clear understanding and analysis on Wal-Mart's own resources and objectives. In addition I will examine the external factors to the organisation and its impacts. Ultimately I will demonstrate my recommendations and opinions on how the organisation can sustain success into the future.
My report begins with a SWOT analysis to examine the strength, weakness, opportunities, and threats of Wal-Mart in order to identify the way the organisation is operating correctly, what it needs to work on and the strategic options it may be recommended to succeed in the market.
Strengths•Largest retailer in the US with several operating divisions. Wal-Mart Stores Division, Wal-Mart Discount Stores, Wal-Mart Supercentre, Wal-Mart Neighbourhood Market and Sam's Club.
•Wal-Mart is the largest employer in the United States and the company is one of the few places left for people to get a decent job without a college education.
•They attribute to large amount of sales in the world to the fact that they have stores all over the world.
•One of Wal-Mart's competitive advantages is their remarkable logistics system. They are able to ship merchandise from any of their numerous distribution centres in order to provide the cheapest and most efficient route.
•Technology involvement, has allowed for increased sales domestically and globally. This not only provides convenience for customers, but with a logistics system like the one Wal-Mart has in place, online orders have become a breeze to fill.
•Strong strategic planning attributes with the ability on identifying, knowing, and understanding what exactly customers want from a retailer.
•They are paying particular close attention to environmental issues and have "vowed to increase use of renewable energy, reduce waste and carry environmentally sensitive products.
Weaknesses•Some view Wal-Mart as a retailing giant that has taken over the retail industry.
•Low price product is the result of huge number of sales, whipping out smaller retailers. This has created a monopoly feeling.
•Many environmentalists are concerned with the large scale buildings that are not sensitive to the environment.
•They have not been able to dominate in foreign countries.
•Even though sales figures are in the green, overall profits are lowering.
•Wal-Mart has a tendency to overstock and therefore reduce gross margins when they sell products for reduced prices.
Opportunities•To take over, merge with, or form strategic alliances with other global retailers, focusing on specific markets such as Europe or the Greater China Region.
•Wal-Mart currently only operates in relatively.
Therefore there are tremendous opportunities for future business in expanding consumer markets, such as China and India.
•New locations and store types offer Wal-Mart opportunities to exploit market development.
•Wal-Mart should continue with its current strategy of large, super centres.
Threats•Wal-Mart is the target of competition, locally and globally.
•Being a global retailer means that you are exposed to political problems in the countries that you operate in.
•Price competition is another threat for the organisationHaving overviewed Wal-Mart through a SWOT analysis, I carefully examined the internal resources and mission. Research shows, Wal-Mart not to have a formal mission statement. Wal-Mart's purpose is defined as,"We save people money so they can live better. Find out what we're passionate about, our strengths and our reason for being" (Wal-Mart)The organisation's main focus is on meeting their consumer's basic needs. Their customers are their number one priority. Customers keep Wal-Mart in business.
The philosophy of continuing to offer the highest quality products at the lowest prices is accomplished through Wal-Mart's slogan 'low prices everyday'. Furthermore where competitor has a product at a lower price Wal-Mart will match it, to live up to their philosophy.
Primary concerns are survival, growth, and profitability in that they strive to be the best in the retail industry. These primary factors can be used to set out future strategic plans. The, strive to be the best is supported by the opening of new stores and having the lowest prices. Consumers will always look for the lowest prices, and stick to the preferred retailer.
Concern with public image is very important. Employees are always a centre-point and important factor as you're organisation's dedication into recruiting, rewarding, and retaining employees of good moral standing by providing benefits for excellent performance, providing clean environments to work in, and by providing equal opportunity for all individuals. The future is always bright at Wal-Mart with the offering of scholarships to deserving high school graduates in hopes of providing students with a well-deserved education and career opportunities.
Some of the strategic factors related to Wal-Mart's organisational goals are; to dominate the Retail Market wherever the organisation has a presence, growth by expansion in the US and globally. Their aim is to create widespread name recognition and customer satisfaction with the Wal-Mart brand, and associate the customer with the reputation of offering the best prices.
Its closest competitors being Target and K-Mart, whom cover over 85 percent of the discount store market share. Wal-Mart featuring more than one retail division has maintained its success and kept on top of the retail market. With new CEO takeovers, they have still not looked back, and moved positively up the success ladder.
The Wal-Mart stores division that features Discount stores, Supercenters, Neighborhood markets in the United States and also a membership warehouse club knows as SAM's Club. The current international market can be expanded through replication some of its division in other location to increase its market share globally. For example, the UK could be a hot prospect for this as it has potential for the smaller neighbourhood stores.
When looking at Wal-Mart's performance, stats reflect the success accomplished. Figures can allow Wal-Mart to play with future goal setting.
As of January 31, 2008, there were 2,447 Wal-Mart Supercenters in the United States, with expectations to have 3,131 by 2010 operation. (The online investor) This can be increased for the forthcoming years after that. By 2013 the aim can be to meet a near 4,000 figure. These figures would show a 99,000-square-foot Supercentre concept being a good strategy to maintain. Once the objective is met in 2010, it should be pursued further. Growth is the key for success at Wal-Mart.
Economists state that Wal-Mart will always continue to grow, even though it may not be as big of leap as previous years. When considering the next five years for Wal-Mart, I analysed the company financial reports and Sales figures. It's clear that there is an increase every year.
"Wal-Mart completed its 2008 fiscal year on Jan. 31, 2008, marking an 8.6-percent increase in net sales over 2007, to $375 billion. "We added about $30 billion in sales, which is equal to adding the annual sales of a Fortune 75 business" (Wal-Mart).
My report continues with an analysis of the external factors impacting the organisation.
There are opportunities available to the industry due to the free trade zone. When the government enters into new trade agreements with foreign countries, it allows Wal-Mart to have the ability to offer products from these countries in their stores. On the other hand there are negative economic situations that Wal-Mart is currently facing. There is the rising cost of energy which is affecting the prices of gasoline and electricity. These added costs have led to increased transportation costs of goods from distribution warehouses to the stores not only in the United States, but in the foreign markets as well. Another situation is that the increase of consumer debt and unemployment decrease discretionary income leaving less total products purchased. Also effecting consumer spending figures, as global retail sales are falling continuously.
The global economy has ultimately become very slow right now due to the crisis, and there is no way of preventing it and no way to change it. This impacts all businesses and causes profit margins to be reduced as price-cutting ensues to attract more consumers,"Demand has been so poor that it has been forced to cut the prices of thousands of product lines by as much as 50 per cent to boost business"(The Times)Socio-cultural issue are one of the major concerns. Customer is first priority for Wal-Mart. Their actions and the behaviours are a vital factor in aiding Wal-Mart meets their demands. With the effects of the current economic situation, consumers want to spend less and buy cheaper discounted products. Findings support the fact that this could be an advantageous period for Wal-Mart.
"Stores like Wal-Mart, that can capitalize on this new value-seeking behaviour, will be able to turn a profit even in this bleak retail environment. And those that can't, will be bought out or disappear."(SeekingAlpha)More and more people are becoming cost conscience consumers and are beginning to dominate the market. This is mostly due to single parents and a larger middle class. Another factor is the large population of people, whom are reaching retirement age and are watching their expenses. Wal-Mart is reported of being able save a family about $1,000 a year with their low prices (Wal-Mart Storm)An opportunity facing the industry is that customers always seek ease of shopping. To provide the convenience of shopping the industry is guaranteeing that the customers will find what they want when they want it. This is supported by convenient presentation and the right level of service every time the customer shops at Wal-Mart.
For Wal-Mart a threat can always include a customer theft. Luckily, manufacturers are fighting back against customer theft by embedding paper clip sized antitheft tags, called electronic article surveillance labels, inside products and packaging. (Wal-Mart) These are called source tagging; the process offers several major benefits. For one, merchandise tagged on the factory floor during manufacture or packaging lets retail employees spend less time in the storeroom applying labels and more time on the show floor helping customers. Also, high-theft merchandise previously displayed behind glass can now sit out in the open, boosting sales significantly.
During expansion, certain political and legal issues are noticed. The presence of the NAFTA agreement has created opportunities with increased growth and expansion for Wal-Mart, with both American and imported products within their inventory. American products have spread out through globalisation with an increasing demand for it. This is seen in Wal-Mart's domestic market, where there has been growing demand for American made products rather than products that were imported. Wal-Mart does have certain issues, one being trade restrictions with countries outside of the NAFTA.
"Having already dominated the US, latest reports show Wal-Mart as focusing heavily on expanding outside of the US". (Datamonitor)The Asian market can be a viewed as positive strategic movement for Wal-Mart due to some parts of the Asian market, not being as heavily tapped by western retailers. Further expansion can only promise unlimited potential for growth and profits.
Wal-Mart has recently experienced problems with certain legal issues.
"President of the Patrick Stewart fan club – announced a settlement with Wal-Mart today in which the retailer was fined $1.4 million and ordered to implement a "get it free" program for California consumers. This after an investigation found that the store overcharged for numerous items at checkout"(WalMartWatch)It was defined as a systematic error, due to scanner issues. This can sound very bad for an organisation like Wal-Mart, but as expected Wal-Mart set out a plan to compensate its customers by giving them $3 every time a mistake is made.
Another issue identified occurred in 2007 with Wal-Mart being accused of engaging in unfair labour practices. The complaint was put forward by United Food and Commercial Workers (UFCW Canada) after Wal-Mart announced it was going to shut its doors as workers voted to make the Jonquiere store the first unionized Wal-Mart in North America. Due to the closure 190 employees were now out of work, which now served as a warning for workers at other Wal-Mart stores who may have considered unionization against the organisation. (WalMartWatch)We are all aware of the technological advancements today. It is clear that Wal-Mart has a well established online shopping user friendly interface. The customer receives friendly site designs, efficient order fulfilment, fast delivery and professional customer service. All returns, refunds and rebates are processed in a quick manner.
Reports show that growth in online spending in the US has rapidly slowed down in the third quarter of this year. They argue that once again the economic slowdown has triggered customers to pull back. (CNNMoney) However according to a online retail tracker known as 'Comscore', customers are doing the opposite.
"e-commerce grew by 6% in the third quarter versus the same quarter a year ago."(ComScore)Despite this potential, the market is however characterised by challenges including gaining consumer loyalty and trust and the development of compelling, easy-to-use online platforms. It needs to be monitored at all times due to entry of new players, and the realisation amongst time-pressured consumers of the convenience of online purchasing.
Surprisingly Wal-Mart has not entered the online grocery market, which is currently growing and becoming very popular. Those who dominate the online grocery market are Peapod, and Netgrocer. Evidence shows that customers are increasingly switching to the online platform.
"The combination of high gas prices and rising food prices is ringing up robust sales for Web grocers" (BusinessWeek)After a thorough analysis I have identified several strategic features for the organisation supporting my recommendations.
Wal-Mart should pursue the strategy of increasing the growth of the organisation. The most appropriate strategic attributes for this in my opinion will be market penetration, market development, and product development.
Some of the strategic factors related to Wal-Mart's organisational goals are; to dominate the Retail Market wherever the organisation has a presence, growth by expansion in the US and Internationally. Their aim is to create widespread name recognition and customer satisfaction with the Wal-Mart brand, and associate the customer with the reputation of offering the best prices.
Market penetration will allow Wal-Mart to seek an increase in market share. They can do this by closely monitoring competitors and those smaller companies in the market. In the current economic situation they could implement a price-cutting strategy on its products to attract and retain those customers whom are in the hunt for lowest priced goods. We need to remember the power the Wal-Mart organisation has, allowing it to influence markets in their direction.
I see the culture as being well suited for this strategy. The management of Wal-Mart has embedded its employees with core values needed to excel at increasing their market penetration. The strategy will also have a positive impact on the organisations culture because of the increased opportunities available to current employees. As their market share increases, they would also probably begin to add to their product offerings in that area. This will, in turn, allow employees the ability to grow with the company and be promoted into higher positions.
The advantages of this strategy can almost be seen with immediate results. Increased market share, increased sales, and increased consumer recognition. However the negative aspects must not be overlooked as it can increase competitors to counter.
Product development strategy is another which can be implemented to increase sales by improving or modifying present products or services. This strategy has the capabilities of propelling Wal-Mart into higher market sharing places with its other divisions. As described earlier, Wal-Mart operates in several distinct divisions under its brand. The strategy can be used to launch these divisions into a more mainstream, market leading position. I noticed that Wal-Mart does not invest in research and development. They could open this category to finance the opportunities available in their optical, lube, vacation, and auction divisions. I believe that Wal-Mart's employees and management would also reap the benefits from this strategy. Existing marketplace power could very well be large enough to overcome even the largest competitors in these business areas with the proper amount of research and development.
Another option is the market development strategy is simply the introduction of present products or services into new geographic areas. It can be a positive movement for Wal-Mart because it is in line with its core values. They have many areas of opportunity to excel in, both at home and abroad. As explained before, there are several untapped and unsaturated markets still available. With increased competition in the retail/discount market, this strategy tool can be very useful in exceeding competitor developments and overtake their competition in certain retail segments.
There is no doubt over the success and the strategies followed up to now. Both Customers and employee issues should be monitored on a regular basis to meet the public's demands. This allows for both internal and external requirements to be met. Having analysed Wal-Mart's performance earlier it is clear that due current economic situations, consumer spending is dropping, however consumers are all turning to cheap discounted items, which is literally what Wal-Mart is. Sales figures should be easily maintained, if not still increase in forth coming years. As long as the growth factor is present, and the strategies explained above are followed, the 8.6% increase from last year will be toppled next time round and the benefits evaluated from these strategies will be achieved. When considering the years ahead, with the works of a five year plan, we will most likely see the economy recover, resulting once again with consumer actions being triggered, enabling the increase of Wal-Mart figures both domestically and globally.
Bibliography
•Suzy Jagger, The Times: Profit warning by retail giants as Americans feel the squeeze, August 15 2007•Seeking Alpha: Now Is 'Wal-Mart Time' Despite Dismal Retail Forecast by: Money Morning, November 30, 2008. http://seekingalpha.com/article/108435-now-is-wal-mart-time-despite-dismal-retail-forecast,•Datamonitor: Wal-Mart to focus on expanding outside the US, Published: 30 Oct 2008•Philippe Lasserre, Neil Jones, Management Today – Wal-Mart in asia, The retailing colossus now strides the earth, http://www.managementtoday.co.uk/search/article/548129/wal-mart-asia-retailing-colossus-strides-earth/•Wal-Mart.Watch: California attorney general would like to kind remind you to check your receipt, http://walmartwatch.com/blog/tags/tag/legal+issues/,•Wal-Mart.Watch: Labor issues in Canada plague Wal-Mart, http://walmartwatch.com/blog/tags/tag/legal+issues/,•John L Thompson, 2001: Strategic Management Fourth Edition, Pages 520-521•Kraft Foods, http://www.wikinvest.com/stock/Kraft_Foods_(KFT),•BusinessWeek: Salad Days
Related Topics