Analysis of Mandela Speech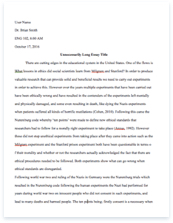 The whole doc is available only for registered users
A limited time offer! Get a custom sample essay written according to your requirements urgent 3h delivery guaranteed
Order Now
Nelson Mandela was known as a civil rights leader in South Africa that fought against apartheid. He served a numerous amount of years in prison for his protests. Mandela was born July 18, 1918, in Mvezo, South Africa. Mandela's birth name was Rolihlahla, and he received the name Nelson from a school teacher. Mandela was a member of the Thimbu royalty, where his father was chief of the city of Mvezo. At the age of twelve his fathered died and he became a ward of Jongintaba. Mandela was the first in his family to receive an education, he attended a local missionary school. Mandela then attended a Methodist secondary school where he excelled in academics, track, and boxing. Mandela heard of the struggles of his ancestors and vowed to make a change for his country. He attended the University College of Fort Hare to purse his bachelor's degree in Arts.
He was expelled for attending a protest at that University. Mandela and his cousin fled to Johannesburg in fear of arranged marriages, and he worked as a night's watchman and then as a law clerk. In 1943 Mandela returned to Fort Hare and received his bachelor's degree from University of South Africa. While studying law at the University of Witwatersrand, Mandela became interested in the movement against racial discrimination. Mandela was a member of the African National Congress in 1944 and shortly after he and a few members were trialed for treason. The government of South Africa claimed that the ANC were against the nations polices in 1948. Mandela and his members were acquitted of these charges in 1961. Mandela was forced underground after a peaceful protest, which erupted into violence at the hands of the police.
Both the ANC and PAC were banned by the apartheid government after this tragedy. In January of 1962, Mandela was sentenced to five years in prison for leaving South Africa and organizing a workers strike. A year later the trial, best known as "Rivonia Trial", and "Speech from the Dock" captivated the free world. The Rivonia trial ended with Nelson Mandela receiving 27 years of imprisonment, and 18 years of them were served in harsh conditions. Mandela's imprisonment brought unwanted international attention to the anti-apartheid movement. Mandela was released from prison in 1990 due to international pressure. Once released he continued campaigning to end apartheid. 1994 was a tremendous year for Nelson Mandela.
Mandela and FW de Klerk together won the Noble Peace Prize. Mandela also witnessed his hard work and efforts culminate at the 1994 elections when all South Africans were able to vote. Nelson Mandela won the election and became South Africa's first democratically elected president. 'Let Freedom Reign', 10 May 1994, Inaugural speech is historically significant due to South Africa ending of the apartheid. Nelson Mandela was South Africa's first black chief executive that insisted
Nieto 2 ending decades of injustice set by his country's government. This speech was echoed internationally, reaching millions of listeners. Mandela opened his heart, mind, and emotions to praise South Africa's substantiated gratitude. March 7, Mandela refused the offer of separated homelands by the white right-wingers, then just a few days later he was declared the winner of the Presidency, making Mandela the first black South African President. This moment changed South Africa's prospective for equality, unity, and prosperity. This was Mandela's dream to build a united South Africa. Then in the event he lived to see some of the changes happen right before his eyes, unlike Martin Luther King, Jr. When Mandela delivered 'Let Freedom Reign', his audience was the patriotic, symbolic, and united patrons of the world. The people of the country or world that stood for equality and justice. Mandela was leading by example placing all aspects of life out in this speech.
Forgiveness, love, trust, honesty, and many more outlooks on life. Mandela delivered a message of symbolism to South Africa and the world in this speech. Prosperity and happiness is a common goal that everyone should portray. There are numerous messages received from 'Let Freedom Reign', my favorite part of the speech is: "We must therefore act together as a united people, for national reconciliation, for nation building, for the birth of a new world. Let there be justice for all. Let there be peace for all. Let there be work, bread, water and salt for all." This particular statement representing unity and equality as a country. South Africa collaborated to overcome racism, sexism, and inequality. They will prosper, have human dignity, and reconciliation building a new world. Mandela reiterates unity throughout his speech, specifying the importance. Unity continually moves this country forward. He made sure to address the suppressed forces to remind his country this is where and how it shall be.
Referring to the people of South Africa as the fruit and trees that grow from the soil of Africa. Staying grounded, and united as this is your country. Many interrupted this speech in their own, I know that each that heard this speech had an positive thought on their mind. Nelson Mandela knew his dream was evolving right before his eyes during his Inauguration speech. Mandela was grateful to see that South Africa made a way for themselves by working together. We, us, our, signifies togetherness, teamwork, and a common goal. No one person alone can build up a country it takes a village and they worked as that village to overcome trials and tribulations. These pronouns are uplifting to any group that have finally reached a goal together as a team. Mandela knew that his country needed to hear that they accomplished a mission together, and he used the perfect pronouns to get the message across.
We, us, and our!!! They will always remember that it was South Africa who accomplished the goal, and South Africa that will keep working together to making South Africa better. This speech effectiveness began right from the very start. "Today all of us do, by our presence here, and by our celebrations in other parts of our country and the world, confer glory and hope to new born Liberty." Mandela has in the way he be Mandela did not personally set out his own goals but goals of many others in his country that wanted to have the same peace. Everyone in that audience were experiencing his same admirations. They wanted to be known as people not property, and some of the analogies Mandela used give the audience their presence in South Africa. The struggles of freedom, equality, and injustice affected them all in some aspect of their lives. Hearing that you can forgive a person for their injustice against and move on heals your heart, and you can move forward with your life.
Related Topics