Analysis of "Don't you hate having two heads"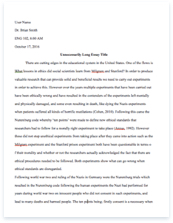 The whole doc is available only for registered users
A limited time offer! Get a custom sample essay written according to your requirements urgent 3h delivery guaranteed
Order Now
The short story genre is characterized with a short length, few people and a short story line. Short stories often begins in media res. Short stories are fiction and has a composition. This novel is a crime story because it contains a murder. This short story is not a typical kind of crime story because the reader doesn't know there's the murder until the end. Christine Pauls' short story "Don't you hate having two heads" is about Richard and his trip to Venice. Richard meets Jessica, an unknown woman to him, at an art museum. He is married but hides his wedding ring and seeks other women. After a brief conversation with Jessica she disappears and Richard believes he has lost his chance to speak with her again. After leaving the museum he notices her again at a cafe and decides to make her company. Jessica tells about a serial killer who murders people with a cheese wire. After food, flirting and long conversations between the two persons, Jessica goes to the restroom and Richard decides to leave her because of guilt towards his wife.
The next day Richards's wife Sarah arrives to Venice and he explains about his short and discreet meeting with Jessica at the café. In the end Richard reads an article about a new murder with a cheese wire, this time in Venice. Richard realizes that he has taken Jessica's bag and in the bag he finds a cheese wire and at this point Richard realizes that Jessica is the serial murder. There isn't an exact time for the story but it takes place over a few days and could easily take place in 2012. The short story takes place in Venice, the Guggenheim Museum, the cafe and at the hotel. The environment is middle class or upper class environment, both Richard and Jessica are at the museum, in the café and staying at a hotel which indicates money isn't a problem.
The language is simple and in past tense. The story is told in third person past tense but there are some dialogues between Richard and Jessica in direct speech. There is also a dialogue between Richard and his wife in the end where he finds out Jessica is the killer. The sentences are relatively short. The grammar is easy and there isn't any dominating word classes. However, there are many verbs and pronouns because the story is about what Richard does and he is referred to as him.
The short story is eight pages long and follows the classic short story structure. The story starts in media res in the middle of Venice. There are few people, it has a short storyline and an open end. The whole story is evenly except in the end. In the beginning there's tension when Richard sees Jessica, thereafter the action is falling but the story ends with an open end and a new climax. That's why the short stories fit into Chart 2 in Wider Contexts: containing a beginning, then the first climax, the falling action, and finally the second climax. The story takes place chronologically, but in the end Richard has a flashback.
The point of view is third person limited most of the time, but in the end it changes to third person omniscient narrator which creates the excitement. It begins with Richard being the main character and you are told the story from his point of view and gains insight into his thoughts and feelings. At the end of the story it develops into an omniscient narrator, when we discover that Jessica is the killer.
"Don't you hate having two heads" is the title of this story and alludes to the two personalities that Jessica and Richard have. Most of the time they are quiet and normal people, but on the other hand they cheat and break rules.
Richard is the main character. He is married, but would secretly like to meet other women. He's probably not happy in this marriage, and tries to escape from his normal life. He is interested in art and is currently writing a book. Like the title "Don't you hate having two heads" Richard has two personalities. He is married and loves his wife, but has a different personality and that is when he is curious and wants to meet other women. He removes his engagement ring which shows that he is going from being a married man to a man who wants to go out and experience new things.
Jessica is beautiful, tall and brown-eyed blonde. She is throughout the whole story an unknown and mysterious woman. She studies art and is fascinated by the painting "Woman with her Throat cut". She also has two "heads", two personalities and she is this sweet beautiful mysterious woman who also is a serial killer.The themes are murder, adultery, mystery, two personalities
The message of this essay is probably that all people have two personalities. I think the author believes that all people have at least two personalities which we also see in the two characters in the story. We can behave differently and hide it from other people. We adapt to situations and when we are faced towards strangers, we can choose to be whoever we want to be.
Related Topics