Analysis 5 gaps in service quality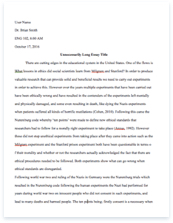 The whole doc is available only for registered users
A limited time offer! Get a custom sample essay written according to your requirements urgent 3h delivery guaranteed
Order Now
Quality of service has been studied in the area of business management for years because the market is more competitive and marketing management has transferred its focus from internal performance such as production to external interests such as satisfaction and customers' perception of service quality (Gronroos, 1992). Now, the major new element in world market competition is quality.
As so in hospitality industry, the service quality is one of the most important thing, to answer the question how to improve the service quality? We should list the problems that we always have relative to the service quality first. Parasuraman, Zeithaml, and Berry (1985) developed the "Gap Model" of perceived service quality.
"A set of key discrepancies or gaps exists regarding executive perceptions of service quality and the tasks associated with service delivery to consumers. These gaps can be major hurdles in attempting to deliver a service which consumers would perceive as being of high quality" (Parasuraman et al. 1985, p. 44).
Five gaps were identified:
Gap 1: The difference between customer expectations and management
perceptions of customer expectations.
Gap 2: The difference between management perceptions of customer
expectations and service quality specifications.
Gap 3: The difference between service quality specifications and the service
actually delivered.
Gap 4: The difference between service delivery and what is communicated
about the service to customers.
Gap 5: The discrepancy between customers' expectations of the service and
their perceptions of the service performance.
Gap 1. Consumer expectation – Management perception gap
This is a gap between consumer expectation and management perception. This gap occurs when management is either totally feels of certain critical consumers expectations or was misreading the importance of those expectations to consumers. At this stage, the management does not know how the service should be designed. They also don't know what the right quality is for the customer.
This could be due to several factors such as do not have enough marketing research, lack of getting feed back from consumers. And the management either does not communicate with staff properly or too many levels between the two.
As this relates to my job working in Bewleys Café, I have been told when work behind the hot counter, prepare for everything, but fried eggs. The management wants to keep the fried eggs fresh, and stay quality, but the fact is, not many people really care about it; if it busy, even you prepare few of them, always can serve them to customers on time. And the compliant we have got, it is blame us the food served very slow, keep them wait so long. There is balance that the managers have to decide which are important for customers, what they are really looking for.
To close Gap 1, it is necessary to establish what is and is not acceptable to the customer by doing market research.
Listening to customer complaints, finding out what customers want by feedbacks, questionnaires, customer expectation and satisfaction surveys, should be done to researching customers' expectations.
Management can ensure that all employees understand exactly what the customer wants. And what is going on inside the company. Everyone are working happily and to work towards a common goal of providing customers with what they want so that a quality service is provided.
Interaction between management and customers could be increased, for example, managers can spend more time on talking with employee, listening their problems of their jobs and experiences of service customers.
In addition, reducing the levels between the personnel and line managers is essential to increase effectiveness of communication and understanding between the two.
Gap 2. Management perception – Service quality specification gap
This is the difference between the company's quality specifications and management perceptions of consumer expectations of the service and its quality. Management was aware of critical consumer expectations but a variety of factors such as resource constraints, market conditions, and/or management indifference might prevent them from setting specifications to meet those expectations.
For example, in an attempt to reduce costs, management places internal restrictions on how a service is to be performed, restrictions which deprive the staff of the opportunity to meet the customer's expectations of the service. The gap between management's understanding of consumer expectations and the translation of those expectations into service quality specifications depends on factors such as management commitment to service quality; goal setting, that is the existence of a formal mechanism for setting quality of service goals; the extent to which service roles in the firm are standardized and reutilized; and perceptions of feasibility, that is the extent to which managers believe that consumer expectations can be met economically.
In order to close Gap 2, top management must be committed to service quality as without it, quality service would not happen. Leadership and commitment could be shown through "leading by example", "walk the talk", and also by developing quality policy so as to set the service standards.
System of rewards also must be introduced to acknowledge contribution by middle managers and employees towards delivering service quality. Training should be provided to improve employee skills that are necessary for enhancing service quality.
To increase the perceptions of feasibility by managers, the necessary infrastructure should be made available wherever and whenever possible. Standardization of tasks should also be done so that the outcome of the service is uniform and consistent. This could be best applied to routine tasks by way of replacing human/personal contact with hard technology and improvement in work methods or both.
Gap 3. Service quality specifications – Service delivery gap
This is the difference between the quality of the service delivery and
quality specifications or in other words, the service performance gap. Even when formal specifications were in place for performing services well, the performance of the service frequently fell short of those specifications. This is due to contact personnel, and the wide variability in their performance and difficulties in maintaining uniform, standardized quality.
The causes of the discrepancies could be wrong employee personality-fit, poor technology-job fit, and a poor supervisory control systems that is not properly watching employee's performance on their jobs. Diversity in the work place could be another cause, lack of teamwork.
To close Gap 3, employees should be communicated on areas such as what is expected of them, the goals, strategies and objectives of the company, and feedback on their performance. Role conflict could be avoided by defining service roles and standards, reinforcing change with other human resource systems, training employees in priority setting and time management, tying compensation to delivery of service quality, introducing breaks and varying work tasks.
Matching the right people with the right job and training them in using the technology and the equipment that comes with it can improve employee-technology-job fit.
Recognition and compensation reward programmers that are based on measured performance can provide supervisory control systems that would motivate employees. Empowering the employees to take control in certain situations during delivery of service will create flexibility and reduce their stress that will lead to higher performance. It was also found that working as a team is important in producing service of quality as teamwork is the heart of service quality.
Gap 4. Service delivery – External communication gap
This is the difference between the quality of the service delivery and quality promised in marketing. A potential reason for poor perceptions of service quality by consumers is that their expectations are boosted by media advertising, sales presentations and other communications to levels beyond a company's capabilities.
For example, exaggerated promises and/or the absence of information about service delivery aspects intended to serve consumers well can influence consumer perceptions of service quality. Therefore, it is important not to promise the customer more than the company can deliver. At the same time, it is important for the company to inform customers about the efforts being made to raise quality, which would otherwise not be visible to the customer.
The causes of Gap 4 are poor inter-department communication, differences in policies and procedures between branches or departments, and tendency to over promise by marketing people.
In order to close Gap 4, channels of communication should be opened between marketing/sales, human resource, and operations so as to enhance understanding between relevant departments. Direct interaction should be a constant feature between marketing/sales and the actual service providers. Standard policies and procedures should be used to provide consistent service across branches and departments.
To avoid the propensity to over promise, service providers should develop appropriate and effective communications about service quality that deal with the quality dimension and features that are most important to customer; accurately reflect what customers actually receive in the service encounter; and help customers understand their roles in performing the service.
Gap 5. Expected service – Experienced service
Gap 5 is the most crucial gap as it indicates the difference between expected and perceived service quality. It is a gap between the customers' expectations of the service and the service they actually receive. Gap 5 is the function of the other four gaps, i.e. Gap 5 = f (gaps 1, 2, 3, 4).
The difference can be negative or positive, in that it could be that the service is disappointing or that the quality of service exceeds expectations. When the outcome is negative, then the customer will feel dissatisfied but when the outcome is positive, the customer will feel satisfied and possibly delighted with the service.
Conclusion
Customer satisfaction is the degree of fit between customers' expectations of service quality and the quality of the service as perceived by the customer. The gap model is basically customer-oriented as quality is realized by the customer in a comparison between expected and perceived quality after the customer has received the service. As it looks at a service from a customer's point of view, it has an advantage of turning the way the service operates inside out.
By using the gap analysis model, it provides management and employees with an understanding on how customers assess and measure service quality.
The model is also process-oriented in that it describes the potential causes of discrepancies that may arise in various parts of the co-service process which eventually affect the difference between the customers' expected and perceived quality. The model provides management and employees with a framework to research and establish what exactly are the gaps in how a service is designed and operates.
In explaining the criticality of the four service quality gaps with regards to service quality variation, it would seem that the first three gaps must be closed and as such, customers' expectations must be understood before managers can prepare appropriate standards (Gap 2) and employees must be trained, motivated, compensated as well as informed to close Gap 3.
Gap 4 can be closed before working on the others by bringing expectations in line with actual delivery by lowering expectations rather than improving service delivery.
By understanding the factors that influence those gaps and managing them, it is easier for management to control and take corrective action to reduce the difference between expected and perceived service quality so that customers will be satisfied.
References:
1 http://www.arl.org/newsltr/215/octsymp.html
2 http://www.pointers-uk.com/csga_gaps.htm
Related Topics