American Actor, Comedian, Musician and Writer Bill Cosby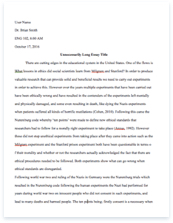 The whole doc is available only for registered users
Pages: 5
Word count: 1242
Category: Life
A limited time offer! Get a custom sample essay written according to your requirements urgent 3h delivery guaranteed
Order Now
Bill Cosby was born July 12, 1937 is an American stand up comedian, actor, musician, and author who was active for over six decades. Cosby began his career as a stand up comedian at the hungry in San Francisco during 1960's. He then landed a great career and had a role in the television show I Spy. He later started his own sitcom, The Bill Cosby Show, it lasted for two seasons from 1969 to 1971. The Fat Albert show aired in 1972 and he was the Fat Albert character and he developed the character in his stand up routines. In 1985, the Fat Albert show ended. In 1970's Cosby starred in about a half dozen films and occasionally returned to film later in his career.
In 1960's he attended Temple University and received his bachelors degree in 1971. 1973, Bill Cosby he received a master degree from the University of Massachusetts Amherst and he earned his Doctor of Education degree in 1976,also from University of Massachusetts. His dissertation discussed the use of Fat Albert and the Cosby Kids as a teaching tool in elementary schools.
Beginning in the 1980's, Bill Cosby produced and starred in the television sitcom The Bill Cosby show. This time it aired from 1984 to 1992 and was rated the number one show with a million views in America frim 1985-1989. This sitcom was the highlight of African American families experiences and growth.
Bill Cosby produced the spin-off sitcom, A difference World. This show aired from 1987 to 1993. He also starred in The Cosby Mysteries from 1994 to 1995 and in the sitcom Cosby from 1996 to 200. He also hosted the Kids Say the Darndest Things from 1998 to 2000.
Cosby reputation was damaged tremendously by many sexual assault accusations, the earliest dated in 2014. In the mid-2019s, more than sixty women accused him of rape, drug facilitated sexual addault, sexual battery,child sexual abuse, and sexual misconduct, allegations he denies, for which the statute of limitations had by then expired in nearly all the cases. Bill Cosby a great actor that America once adored was convicted of a crime. No one would have seen this coming! He was convicted and sentenced on a Tuesday on September 25, 2018 for three to ten years in prison. He was sentenced because he drugged and sexually assaulted a girl but now is a woman. She stood up in court and told her story and testified against him because she wanted the world to know he isn't so great as seem to be. Her name is Andrea Constand, an she was at the residence of Bill Cosby fourteen years ago when he assaulted her. During his arraignment in court, "his bail was revoked and he was escorted from the court house in handcuffs". Everyone is still asking what will make his commit such a crime to a child and why? He has money to buy and find the perfect woman.
This is a serious crime in the United States and especially in Montgomery County, Pennsylvania. The judge sentenced his was Judge Steven O'Neill. She stated in court that the time has come and it had circled back to him. She also ordered him to pay a fine of twenty five thousand dollars and the cost of prosecution as part of the sentence. The judge classified him as a sexually violent predator, "a determination that requires lifetime registration, lifetime mandatory sex offender counseling with a treatment provider and notification to the community that a "sexually violent predator" lives in the area. According to Corrie Emerson, an public affairs manager for Montgomery County, Cosby was booked and placed in Montgomery County Correctional Facility and was later transferred to SCI Phoenix, an state prison in Collegeville.
In 2004, Bill Cosby, the groundbreaking actor was the day he gave Constand pills to incapacitate her and started to sexually assault her. In 2005, she told the police and they didn't believe and stated she was giving false allegations and prosecutors declined to press charges, and they settled the case in civil court a year later. A year later other women started to come forward about Bill Cosby sexually assaulting and drugging them because he was known as a good dad on media and appeared to be a great guy. The only case that was within the statue of limitations was Constand's. In December of 2015,a new team of prosecutors took up the case and was relying on Constand's and Bill Cosby to appear in court and hear statements in a civil deposition. He was arrested after court. His first criminal trial against Cosby ended in a hung jury. Judge O'Neill believed, "No one is above the law, and no one should be treated differently or disproportionally." After court , Andrew Wyatt unleashed on the media, that the judge and prosecutors were" the most racist and sexist during any trial in the history if the United States." He stated that Bill Cosby was doing well because he know thus is all lies and he compared it to sexual assault allegation Supreme Court nominee Brett Kavanaugh. He stated also that " They persecuted Jesus and look what happened. He stated, (I'm) not saying Mr. Cosby's Jesus, but we know what this country has done to black men fir centuries, "Wyatt said.
Another victim of Bill Cosby, Gloria Allred, the victims' right attorney who represents several women who say they were assaulted by Cosby, praised the sentences as a long journey of justice. Gloria stated, "We're glad that judgement day has finally come for Mr. Cosby ". "She felt as if Bill Cosby showed no remorse and there has been no justice for many of the accusers who were barred from a court by the arbitrary time limits imposed by the statute of limitations."
There were others that gave a testimony about Bill Cosby, one individual name was Kathy McKee, a former actress who has accused Cosby of raping her, told CNN that listening to the news about Cosby's sentencing stirs up some "very difficult and deep emotions." She stated, "I'm happy that the judge sentenced Bill Cosby accordingly and I'm grateful to Andrea for standing strong. "she said. Another statement gave from Chelan Lasha, an alleged victim of Bill Cosby, also was relieved. She stated that she was very happy to know that Mr.Cosby will do time in prison. She stated, " that she is touchable, like he touched us unwillingly." Bill Cosby sentence drew praise from victims and advocacy groups like the nonprofit Rape, Abuse & Incest National Network, known as RAINN. There was many that testified and felt relieved that Bill Cosby was going to jail. There have been many cases that have never been heard due to the statute of limitations. This woman had the courage to go forward with letting her story be told and let the world know how horrible this man really is. What if this case had expired and wasn't heard? There would be more under age women in trouble because Bill Cosby was to known as a kind and loving man. There are many predators still out here and ready to prey on our babies, friends or family member babies. As parents we should be careful of who we think we can trust. People should get to know and do background checks on who we are leaving our children with. There are many mentally ill people that have unthinkable things in their heads and their minds.
Related Topics