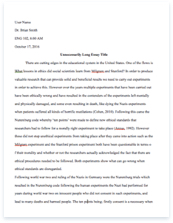 The whole doc is available only for registered users
A limited time offer! Get a custom sample essay written according to your requirements urgent 3h delivery guaranteed
Order Now
In the television programme The Apprentice power and authority is asserted many times by Alan Sugar.The language used by Lord Sugar reflects on his role in the boardroom in a variety of ways; Lord Sugar's language portrays him as being totally in charge. Alan sugar clearly uses language to show his authority in the Boardroom when he interrupts Tom and says "Do you know (.) I dunno if I'd class you as the hindsight man". The pause (.) suggests that he is shaping his language and about to tell the candidate what is going on.
He uses eye contact, which is a paralinguistic feature, and rubs his head to show his frustration towards Tom because he clearly feels that Tom is not living up to his full potential as a business man. He uses the word 'dunno' which shows that he is comfortable his cockney accent and obviously feels powerful enough to judge the candidates by his accent. He uses the term 'hindsight man' to show that the candidate does not understand the situation or event even after it has happened or developed. These language techniques help Alan Sugar assert his authority in the boardroom.
Lord Sugar is obviously in control of the entire boardroom, he shows this through his choice of spoken language and body language; by saying "I'll give you the opportunity now to tell me (.) Why I should let you remain in this process". This reminds the candidates of Lord Sugar's powerful position and where the future employee will stand with him; this also provides a challenge to the eager entrepreneurs which they will enjoy. By him saying this, Lord Sugar is reasserting his authority and dominating the whole room. Lord Sugar appears as a dictator because he sets all the boundaries of the tasks, the timing, the teams, the rewards and humiliating the team that fails to win the task. By humiliating them, it makes them look like puppets in his game, as it is his TV show.
However he is not completely in control as it seems, he doesn't attend the tasks and he also gets assistance from colleagues in interview week and most of the editing is done by actual editors not himself. Lord Sugar also uses long utterances, showing his control over the candidates, as Lord Sugar is the one who is the least interrupted, also indicating that the contestants respect him. By using "opportunity" it suggests that Lord Sugar is trying to be softer on the candidates by suggesting that he knows what his role is, putting them back in their place doing so in firm way.
Related Topics